WATSONVILLE—After 18 years at the helm of the Lutheran Community Church of Watsonville, and 40 years total as an ordained minister, Rev. Susan Birkelo will soon retire.
Born in Minnesota, Birkelo's family moved to San Diego when she was still in kindergarten. After school, she worked for years as a church musician and then as a missionary in South America. It was during her time as a missionary that she decided to go into seminary.
Birkelo was called to a church in Los Angeles for the first five years of her career, and then to one in the Bronx in New York City for the next six. She served in Chicago's Humboldt Park for 11 years before finally landing in Watsonville.
"Lots of things have changed in 18 years—I'm shocked by how much," Birkelo said. "We're all on a journey. I'm grateful that this journey of pastor and people have intersected at this time and place."
During her time in Watsonville, Birkelo worked on a number of projects at the church with the surrounding neighborhood, including a community garden and orchard, and a weekly flea market and parking lot sale. She also helped the church become a Reconciling Congregation, meaning they are officially welcoming and supportive of LGBTQ+ people.
"This congregation is so flexible, willing to learn new things," she said. "We're a bilingual, multi-cultural, anti-racist community that is also accepting of all people of all genders and sexual orientations. We try to expand ourselves to be an open, radically hospitable church."
A grant given to the church years ago helped Birkelo and the congregation kickstart a support program to help new immigrants, offering them resources on everything from finding a job to getting a driver's license. Classes and workshops are still going to this day.
"This church was built by Danish immigrants more than 142 years ago," she said. "This has always, at its heart, been an immigrant church."
Birkelo said her congregation has started the process of finding a replacement pastor. Lutheran churches work differently from others like Catholic or Methodist, she said, where pastors get assigned. A committee is formed within a Lutheran congregation to do self-study on what they are looking for in a new pastor. They work with the denomination's senate to find an interim, names of pastors who want to move, and then conduct interviews.
"Here, it's more of a process. We choose the pastor of our church," she said. "I think it's a good thing to change pastors every so often. You get people with new gifts, who take things in a new direction. It's important to choose each other. It makes people work together intentionally."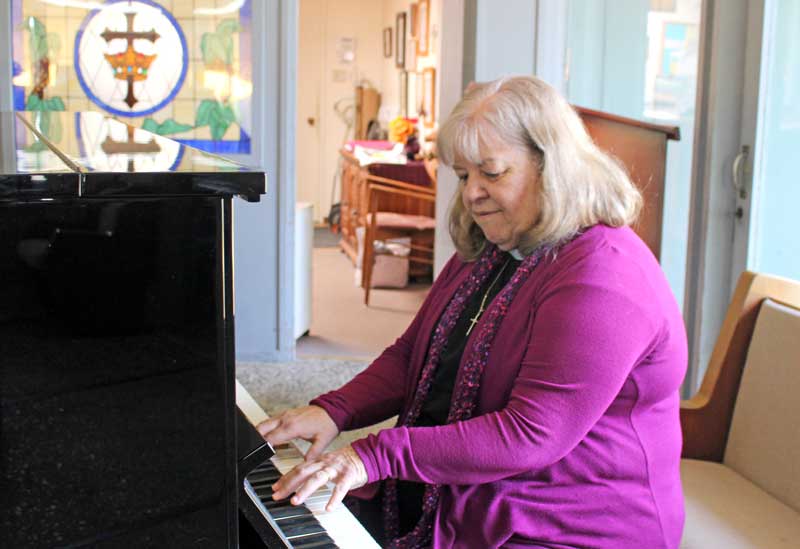 Birkelo and her staff have continued to work and worship throughout the pandemic, learning new technology in order to record services and Zoom into people's homes. While they did return to in-person services last Christmas, they still offer the other two options.
"It was hard to move away from being in person, and now it's even harder to move back into it," Birkelo said. "But we're figuring it out. We want people to stay connected in any way they feel comfortable."
As for what's next, Birkelo said she doesn't have any specific plans. She and her husband look forward to traveling and other experiences they have put off due to their busy schedules, she said, and she hopes to do some interpreting work on the side.
She does plan to continue with her music; she plays piano, organ and guitar, and joined a virtual choir during the pandemic.
"Music is really important to me, it's my life blood," she said.
Most of all, though, Birkelo sees retirement as a chance to explore a new chapter in her life.
"I've been ordained for 40 years as of last month, so that felt like a nice marker," she said. "It's time for a break. Also, my mother's 96 years old, so she's looking forward to me having more time to spend with her."
The Lutheran Community Church is located at 95 Alta Vista Ave. For information, visit lccwatsonville.org.