SANTA CRUZ—The man who investigators say stabbed his girlfriend to death at her apartment on Clifford Avenue in July pleaded not guilty Tuesday during a brief hearing.
Alberto Scalant, 33, returns to court for his preliminary hearing on Nov. 17. He is being held in Santa Cruz County Jail without bail.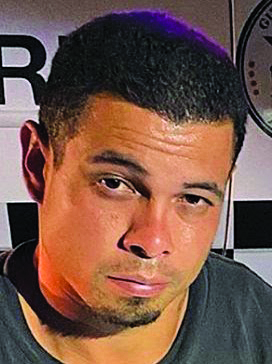 Scalant, 33, is accused of stabbing 32-year-old Robin Kern to death. But the July 13 attack was not the first time he has been accused of violent incidents with women. At the time of the killing he was on parole for domestic violence and false imprisonment, court records showed.
His criminal record includes two previous serious felonies—a case involving kidnapping, battery and burglary from 2007 and one from 2017 that included convictions for burglary, stalking and false imprisonment, court records showed.
He fled to Mexico after the attack but was caught and deported on July 14. He was extradited from Arizona earlier this month.
Scalant faces life in prison if convicted for the murder, said Santa Cruz County Assistant District Attorney Erika Ziegenhorn.
Kern was a mother of three young children, 11, 5 and 2. She had a zest for life and for adventure, said several of her friends outside the court who attended the hearing.
"She was very loving, she was smart, she was very busy and she loved her kids," said Fernando Murillo.
Dionna Di Puma, who described herself as Kern's best friend, said Kern's desire to be a good mother stemmed from her own mother's suicide.
"The one thing she never wanted to do is leave her girls without a mother," Di Puma said.
Inspired by a helicopter ride, Kern was hoping to get her pilot's license, she said.
Di Puma said she and Kern made a pact with each other to experience "everything we never thought we could do or afford or do—skydiving, swimming with sharks."
"We had a pact and now we're going to do it in her honor," Di Puma said.
Scalant was controlling and abusive, and Kern decided she wanted to leave him in July, Di Puma said.
"We're all hurting," friend Elisa Ortiz said. "We've all had to pick her daughters up and, one time her 5-year-old looked at me and said, 'do you know my mommy went to heaven?' to have to explain to a 5-year-old that her mother is never coming home is heartbreaking."
Di Puma said that they plan to closely follow the case.
"We'll be here for every hearing," she said.