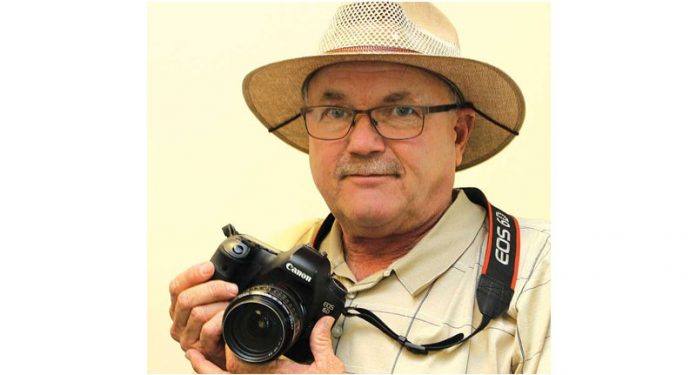 This is our last paper of the year and here comes 2020.
I've never been one for New Year's resolutions, mainly because I know I'm setting myself up for something that most likely will cave in—a new workout regimen, diet restrictions, fewer sodas, more walking. Since I don't smoke I don't have to get that monkey off my back, and I can't jump on the alcohol-free wagon because I did that over eight months ago.
When the Pajaronian used to be next door to Gold's Gym our team noticed that come Jan. 1, there was always a noticeable uptick in parked cars there, a wave of people that signed up to help chisel off those extra pounds or get in a regular cardiac tune up. But then, as the weeks and months stacked up, more and more of those parking spots would free up as people fell out of their programs and found reasonable excuses.
As far as working for the Pajaronian goes, 2019 was a whopper of a year in that, on July 1, our paper was bought by the Good Times of Santa Cruz. Then, a few weeks later, our office moved from Westridge Drive, way out there on the edge of the map, to a great location downtown at 21 Brennan St., suites 14 and 18. Since I started working for the Pajaronian in 1997, this is the third location I've worked in. I was hired when we were on Auto Center Drive in the place that is now the Grocery Outlet. My desk was where the dog food section is now.
I've been asked many times, since the Good Times purchase, about what it has meant for our news team and the Pajaronian. I tell them that it's a good thing. The Pajaronian team is still here and the new ownership has trusted us with the news product we put out, with, of course, a number of changes, such as losing the word Register in our paper's name, the overall width size of the paper, caption and byline changes, a new Pajaro Valley lifestyle magazine with arts and culture in one half and real estate in the other, to name a few. Also, for a few of us, we're now writing and taking photos for some articles in the Good Times. Someone once told me, "Everything changes." I think there's something of a Buddhist overtone in that line, that life is fleeting, ever-changing.
There were some big names we lost in 2019. Nancy Lockwood, a retired division waste manager for the City of Watsonville was one of them. She died at 62 in July. We became friends through our jobs and I marveled at her ability to change the face of Watsonville in many ways, especially with her unwavering drive to better the city's environmental programs, build the 6.5-mile slough trail system and bettering its recycling mission. Longtime PVUSD educator and Board of Trustees member Rhea DeHart is another big loss. We crossed paths many times and I built up tremendous respect for her. She was smart, she was funny, she was a person of action and cared tremendously for the Pajaro Valley.
One of the most shocking stories we covered in 2019, which garnered national headlines, was the mass shooting at the Gilroy Garlic Festival on July 28. A young Gilroy man shot and killed three people before killing himself during what is normally a family oriented fun-packed food fest. I drove over there the next day and the festival grounds and surrounding streets were still paralyzed with trauma. Swarms of armed police still milled about and reams of yellow crime tape were wrapped around the scene where the horror had unfolded. I was immersed in a sea of journalists from all over the country, CNN, MSNBC, AP, Sacramento Bee, and the San Francisco Chronicle, to name a few. Satellite dishes lined the streets and media tents dotted the edge of Christmas Hill Park, all echoing the news around the country with minute-to-minute updates. Since I've covered the festival for years it really hit me hard. When I interviewed a man who lived next door to the gunman, he said that while he has read about mass shooters over the years but they always happened somewhere else, Florida, San Diego. But in this case, he was shocked to learn the suspect lived next door. I've read that the organizers will move ahead with the festival next year. The movement, Gilroy Strong, I've seen, has played a giant role in community rebuilding.
In the positive realm, I'm really excited to see so many new businesses springing up around town, like in the East Lake Village shopping center, a few along Freedom Boulevard, the Slice Project in the old Fox Theater, and a host of places on Hangar Way and Aviation Way.
I'm excited by the changes in the air around Watsonville. Let's not forget the people that helped get us this far as we move into a fresh decade.
•••
Contact photographer Tarmo Hannula at [email protected]