APTOS—The Aptos High girls soccer team notched another shutout with an 8-0 win against Pacific Collegiate School on Saturday afternoon.
The Mariners' defense has not allowed a goal in three straight games, having outscored opponents 20-0 during that span.
The Mariners were coming off a 7-0 win against St. Francis High on April 27. Gwen Chapman scored off an assist from Jazmine Castaneda in the first minute of that game.
Rowan Bowyer scored a goal off a corner kick that put Aptos ahead 2-0 within the first 10 minutes.
In the 50th minute, Susana Estrada scored off an assist from Castaneda, who finished with three assists and a goal. Esme Elizondo scored twice and Kirsten Martin contributed a goal.
The Mariners recorded their second shutout of the season in a 5-0 win against Pajaro Valley High on April 24. Kelsea Ford scored in the 21st minute, Bowyer scored in the 36th minute and Castaneda scored in the 39th minute just before going into halftime.
Elizondo scored in the 49th minute with an amazing assist from Ella Shoemaker. Castaneda scored her goal in the 77th minute.
Aptos is 4-1 overall and are now 2-1 in league play this season. Up next, a home meeting against Watsonville High on Tuesday at 7pm.
Boys soccer
St. Francis 6, Pacific Collegiate School 0: Garrett Lee scored four goals for the Sharks en route to a win against the Pumas in SCCAL play on Wednesday.
Amir Gutierrez and Emiliano Hernandez each recorded a goal a piece; while Brandon George recorded his first shutout of the season for the Sharks, who play at Soquel High on Monday at 7pm.
HS baseball
Santa Cruz 3, Watsonville 2: Richie Ortiz recorded two RBIs for the Wildcatz in a 3-2 loss against Santa Cruz High in SCCAL action on Thursday.
Isidrio Lopez threw for seven innings for Watsonville, which will host Kirby Prep School on Tuesday at 7pm.
North Monterey County 9, Stevenson 7: The Condors picked up a road win against the Pirates at Pebble Beach on Friday.
Chris Villareal threw for 5 and 2/3 innings as the starting pitcher. He batted 2-for-2 with a double and three runs scored. Willie Bravo, who hit a clutch double to drive in two runs, batted 1-for-2 with two walks.
NMC 7, Greenfield 3: The Condors came from behind for their win against the Bruins on Thursday. Willie Bravo put on another great performance on the mound with 10 strikeouts in five innings of work.
He batted 3-for-3 with two doubles. NMC freshman Vince Barajas batted 4-for-4 with three doubles and three runs scored; while Isaiah Murphy recorded a triple and scored twice for the Condors (2-0), who will host King City High on Tuesday at 4pm.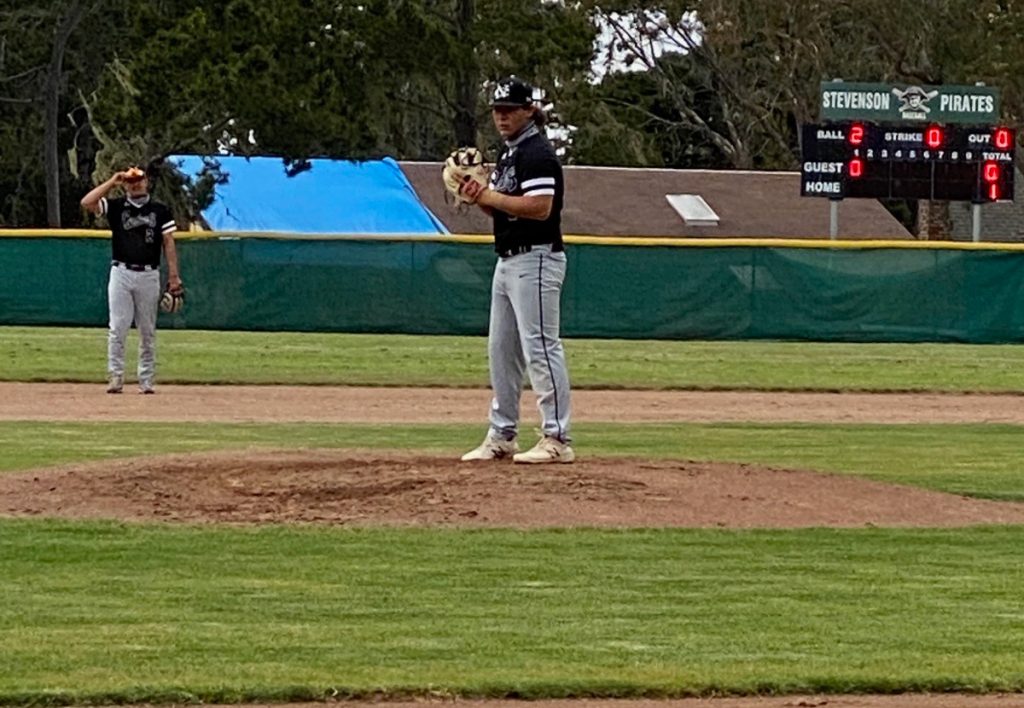 Softball
Watsonville 4, Aptos 1: The Wildcatz extended their streak to eight wins with a victory against the Mariners in SCCAL action on Saturday afternoon. Watsonville (8-0) plays at Harbor High on Tuesday at 4:30pm.
Aptos 11, San Lorenzo Valley 1: Ada Neu threw for six innings, allowing two hits and one run while striking out eight batters for the Mariners in a win against the Cougars in SCCAL play on Thursday.
Jewels Chavez and Dejanae Soria each recorded multiple hits and scored twice for Aptos (5-3), which plays Scotts Valley on Tuesday at 4:30pm.
St. Francis 4, Aptos 1: Alicia Mendez threw for seven innings, allowing one run on five hits and recorded seven strikeouts for the Sharks in a win on April 27 against the Mariners in SCCAL play.
The righthander junior also batted 2-for-2 with a double and an RBI from a sacrifice fly in the second inning.
Sabrina Noto had a two-out single that brought in Mariah Montalvo to take the lead. Noto finished with three RBI's on the day; while Montalvo batted 2-for-3 with a double and a run scored.
In the sixth inning Noto had a base hit to right field, scoring Mendez and Aalisah Gomez.
Aptos sophomore Ada Neu took the loss for Aptos. She threw for six innings, allowing four runs on nine hits and striking out 13 batters.
MVC 5, Santa Cruz 4: Dani Keller recorded a win for the Mustangs as they edged the Cardinals in SCCAL play on Friday.
Savannah Hernandez batted 3-for-4 with two doubles and an RBI. Nina Hunkel and Isabella Vessey both batted 2-for-3 for MVC (3-4), which hosts St. Francis on Tuesday at 4:30pm.
MVC 8, Scotts Valley 6 (8 innings): It took extra innings for Savannah Hernandez and the Mustangs to get past the Falcons in SCCAL action on April 27. She batted 4-for-5 with a triple and four RBIs.
Dani Keller was the winning pitcher, throwing for 3 and 1/3 innings and giving up a run on three hits with three strikeouts.
MVC rallied to go up 6-5 in the seventh inning but Scotts Valley scored to tie the game back up at 6-all, forcing the International tie breaker to be put in place. In the eighth, with a runner on second base, MVC hit three-straight singles to bring in two runs.
Alyssa Parra batted 3-for-5 with a pair of RBIs, Amaya Vargas-Chong batted 2-for-4 with an RBI.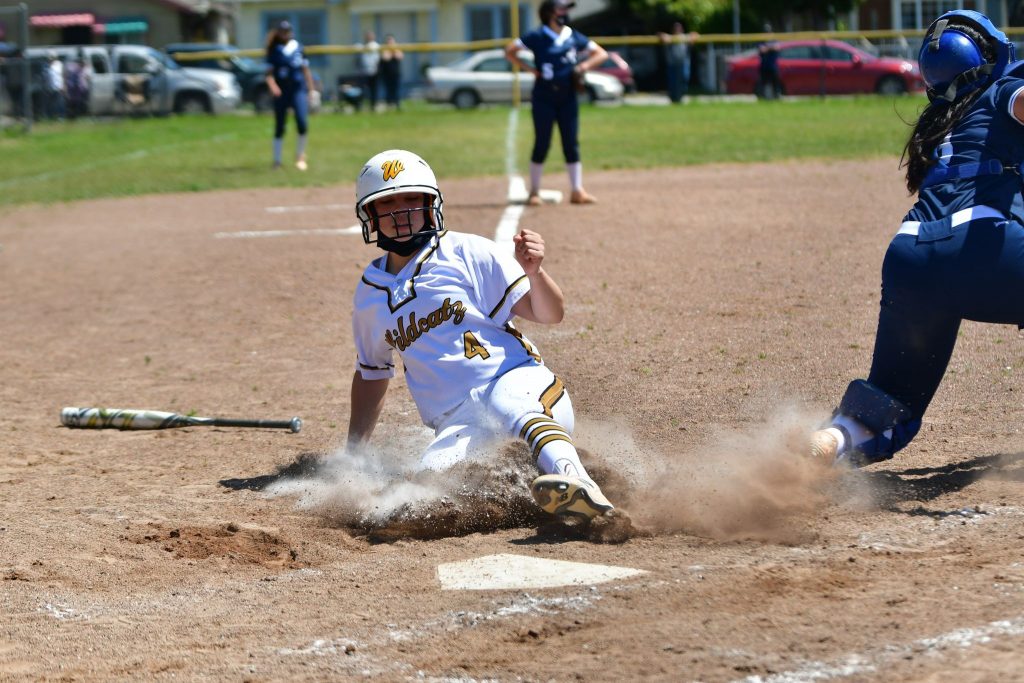 Boys basketball
Aptos 65, Monte Vista Christian 31: Anwar Ayyad scored 20 points to help lead the Mariners to a win against the Mustangs in SCCAL play on Friday. The senior forward also recorded seven rebounds and three assists.
Harrison Bloom scored 10 points to go along with seven rebounds and three assists. Cameron Saldana finished with eight points, while Jo Joe Moreno racked up seven points, three assists and six rebounds for the Mariners (1-0), who play at Santa Cruz High (3-0) on Monday at 7pm.
Santa Cruz 84. St. Francis 34: Davin Avila scored a team-high 12 points for the Sharks in a loss against the Cardinals in SCCAL play on Friday.
Josh Hernandez scored eight points, Diego Rameriz had five points, Christian Magana contributed four points and Joseph Rose finished with three points.
Santa Cruz's Matt Burns recorded a game-high 21 points. Aiden Curry had 19 and Jack Busenhart scored 15 points for the Cardinals.
Soquel 62, St. Francis 33: Davin Avila scored a team-high 10 points for the Sharks in a loss against the Knights in SCCAL play on Thursday.
Josh Hernandez scored seven points, Diego Rameriz added six points and Christian Magana finished with four points for St. Francis, (0-4), which
Soquel High's Max Walters scored a game-high 19 points.
Girls basketball
St. Francis 54, Ceiba 22: Isabella Sumano scored a game-high 25 points to help lift the Sharks past the Spartans in SCCAL play on Saturday.
Taylor Fischer added 15 points, Isabella Fury finished with eight and Natalya Soto contributed six points.
MVC 53, Scotts Valley 47: Hanna Harvey scored 17 points for the Mustangs in a win against the Cougars on senior night on April 26. The senior center added 10 rebounds, a steal and two blocks.
Mackenzie Tellez, a senior, racked up eight points, four rebounds, four assists and a steal. MVC junior Marissa Cortes contributed 17 points, eight reb, four assists, a steal and a block; while junior Paloma Ramirez had seven points, eight rebounds, four assists, a steal and a block.
Boys golf
At Aptos 212, SLV 265: The Mariners defeated the Cougars in SCCAL play at Seascape Golf Club on Thursday.
Vito Riccabona finished at five-over 35, followed by Aiden Fry Parker (41), Coleman Beech (42) and Cody Gavasse (42).
SLV's Dylan Schelegle shot 39 to earn the Medalist accolade for the afternoon. His teammate Ryan Hodge shot 41.
"Perfect weather and the sportsmanship displayed by both teams was great to see," Aptos coach Paul Zech said in an email.
Next up, the Mariners (2-0) will face Scotts Valley on Monday at 4pm.