APTOS—Aptos High softball coach Phil Rojas had high hopes going into the spring season with a group primed to make a run at a league title.
The Mariners (11-11, 6-6) found themselves instead sailing to a third-place finish in the Santa Cruz Coast Athletic League standings. They lost to Soquel in the quarterfinals of the league tournament.
Aptos also lost a lot more than that earlier in the season after four starters including junior catcher Sofia Cunha were sidelined due to injuries.
Next came the entire JV team, which was disbanded in order to fill in six empty spots on varsity.
"We had to at least try to go and compete and hopefully try to pull something out of our hat most of the time," Rojas said.
Leading the way was senior ace pitcher Ada Neu and freshman sensation shortstop Bailey Fulton, who were rewarded for a spectacular season at this year's annual coaches' meeting.
Both players earned All-SCCAL First Team honors for their efforts on the field.
Neu finished with a 3.09 earned run average in the circle, giving up 55 runs—34 earned— on 68 hits while racking up a team-best 104 strikeouts in 77 innings pitched.
She played the season with a dislocated right hand that limited her ability to throw a curveball or screwball, Rojas said.
"But she was a gamer," Rojas said. "She understood what was happening and she made it up with her offense."
Neu—who received a scholarship to compete at San Diego Christian College—was a key factor at the plate for the Mariners. 
She batted a .538 average (28-of-52) with a team-best four home runs, four doubles, one triple, 15 runs scored and 13 RBIs.
"Ada represented us with just her leadership," Rojas said.
Fulton batted a .438 average (28-of-64) with two doubles, six RBIs and scored 18 runs for the Mariners this season. She executed 10 bunts and racked up a team-leading nine stolen bases.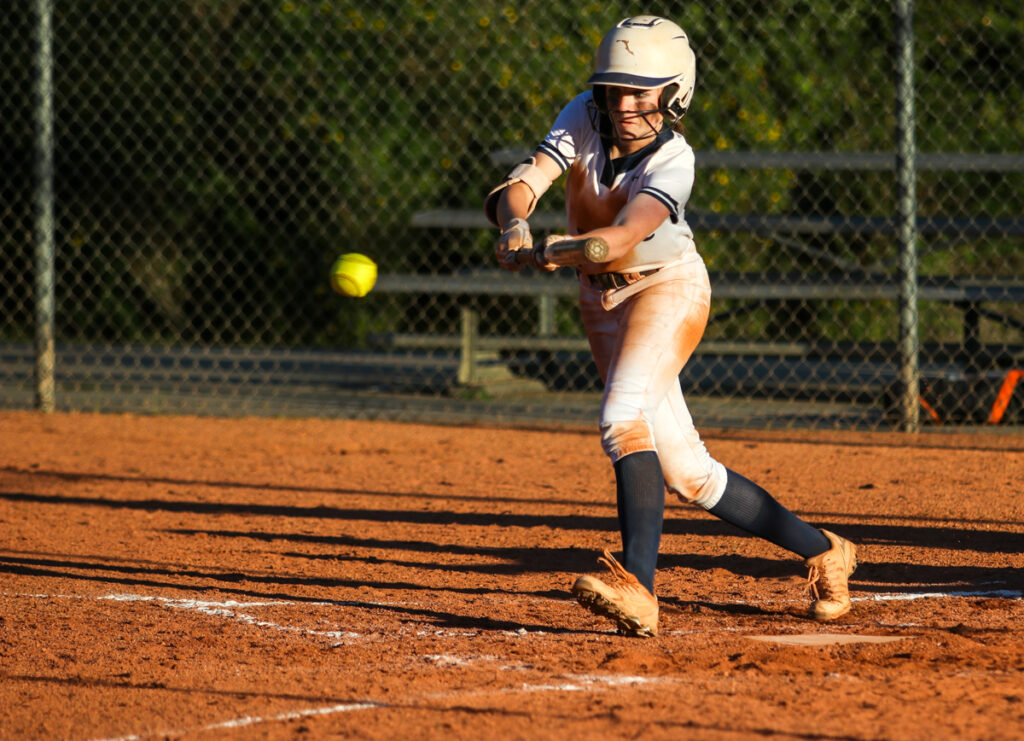 Rojas said he was equally impressed with the freshman's defensive skills after she displayed her NCAA Division I-type arm early in the season.
"I've had many people tell me that," he said. "I know for a fact it is because when she goes in the hole and guns it, nails somebody with decent speed by two to three steps, I go 'Wow.'"
Rojas said that Fulton is capable of becoming a front runner for the league's player of the year, especially with the hard-nosed attitude she brings to the dugout.
"You'll hear more about her as time goes," Rojas said.
Soquel High senior Nevaeh Martinez was named the SCCAL's Player of the Year, and San Lorenzo Valley High junior Ameila Sizemore was recognized as the league's top pitcher.
Soquel's Frank DeBernardo earned Coach of the Year honors from his peers within the league.
San Lorenzo Valley (17-8, 10-2) defeated Soquel (14-5-1, 10-2) in the regular season's finale, helping the Cougars capture at least a share of the SCCAL championship with the Knights.
The Mariners finished ahead of Scotts Valley (7-13, 4-8), which advanced to the league's tournament championship game. Santa Cruz placed fifth in the league standings, while Harbor did not field a team this season.
The Mariners will try to bounce back next season with returners junior Jewels Chavez and freshman Lilly McGee. Both players earned All-SCCAL Second Team honors.
Chavez batted a .385 average (20-of-52) with five doubles, 15 runs scored and 10 RBIs.
"Probably one of the most competitive kids on the team, as well," Rojas said.
McGee made her debut for Aptos during one of the Watsonville High Softball Tournaments. She batted a .409 average (18-of-44) with four doubles, one triple, one home run, 10 RBIs and nine runs scored this season.
"[McGee's] going to make some noise next year, for sure. She's got a ton of power," Rojas said.
Charlotte Ramirez, a junior, and sophomores Mileena Carbajal and Raegan Fulton all earned honorable mention for the Mariners.
Ramirez batted a .353 average (12-of-34) with five doubles, one triple, eight runs scored and six RBIs.
Fulton batted a .340 average (17-of-50) with three doubles, 11 runs scored and seven RBIs.
Carbajal was clutch at the plate, finishing tied for a team-best four home runs—three in one game against SLV—and batted a .364 average (12-of-33) with 11 RBIs.
She also made nine appearances in the circle for Aptos. Carbajal gave up 34 runs—27 earned— on 46 hits while recording 20 strikeouts.
SCCAL Softball All-League
Player of the Year: Nevaeh Martinez, Sr., Soquel
Pitcher of the Year: Amelia Sizemore, Jr., San Lorenzo Valley
Coach of the Year: Frank DeBernardo, Soquel
First Team
Bailey Fulton, Fr., Aptos
Ada Neu, Sr., Aptos
Bella Reynolds, Jr., SLV
Alyssa Struthers, So., SLV
Kayla Brown, Sr., Scotts Valley
Gracie Delgado, Fr., Scotts Valley
Taylor Wilson, Fr., Scotts Valley
Ellie Escalante, Sr., Soquel
Carmella Muccilli, Sr., Soquel
Sophie Sense, Fr., Soquel
Dillyn Vasconcellos, Sr., Soquel
Second Team
Jewels Chavez, Jr., Aptos
Lilly McGee, Fr., Aptos
Angie Fulkerson, Fr., SLV
Erika Kindred, Sr., SLV
Olivia Renouf, So., SLV
Maddy Jin, Sr., Santa Cruz
Molly Pisciotta, Fr., Santa Cruz
Kylie Alvarez, Sr., Scotts Valley
Taylor Ezgar, So., Scotts Valley
Alysa Harrington, Sr., Scotts Valley
Danika Marlatt, Sr., Soquel
Kiera Mattas, Sr., Soquel
Tori Sierra, Sr., Soquel
Honorable Mention
Mileena Carbajal, So., Aptos
Raegan Fulton, So., Aptos
Charlotte Ramirez, Jr., Aptos
Jersey Collins, Sr., SLV
Alison Reger, So., SLV
Anaya Sutcliffe, Jr., SLV
Poppy Coursey, Fr., Santa Cruz
Sophie Coursey, Sr., Santa Cruz
Jazzy Doubek, Fr., Scotts Valley
Abby Howell, Fr., Scotts Valley
Kristin Powell, Sr., Scotts Valley
Natalia Perez, So., Soquel
Jayden Ramirez, Sr., Soquel