More than $4.4 million has been contributed this year by members of Elks Lodges throughout California and Hawaii to be used in treating children with disabilities.
Warren Anderson, Exalted Ruler of Watsonville Lodge No. 1300 of the Benevolent and Protective Order of Elks, contributed $1,917.07 which was raised by the members of the Lodge.
"We are pleased and proud that members of our local Elks Lodge were so generous with their dollars and time in this important undertaking," Richard Torres, AVP, said.
Since 1950, the 90,090 members throughout California and Hawaii have turned over more the $135 million to the California-Hawaii Elks Major Project, Inc., which administers the nonprofit charitable corporation.
All of the funds are devoted solely to providing vision screening and therapy treatment to children with a broad range of disabilities.
Car and art show set for June 11
Arte del Corazon, Carrasco Concepts, Watsonville Impalas and Watsonville Riders will present Art on Wheels on June 11 from noon to 5pm at Lakeview Middle School, 2350 East Lake Ave.
The event will feature a car show, awards, art vendors, outdoor art exhibit, family activities, dance performances, music and food vendors.
Bilingual workshop covers mental health topics
The Watsonville First United Methodist Church, 229 Stanford St., will host a mental health workshop on June 17 from noon to 2pm.
The bilingual workshop, facilitated by Hanna Song and Santiago Gallegos, will cover topics such as anxiety, depression, stress, anger and more.
All discussions are completely confidential.
To register, visit surveymonkey.com/r/NSZHBQL.
For information, call 724.4434, email [email protected] or visit watsonville1stumc.org.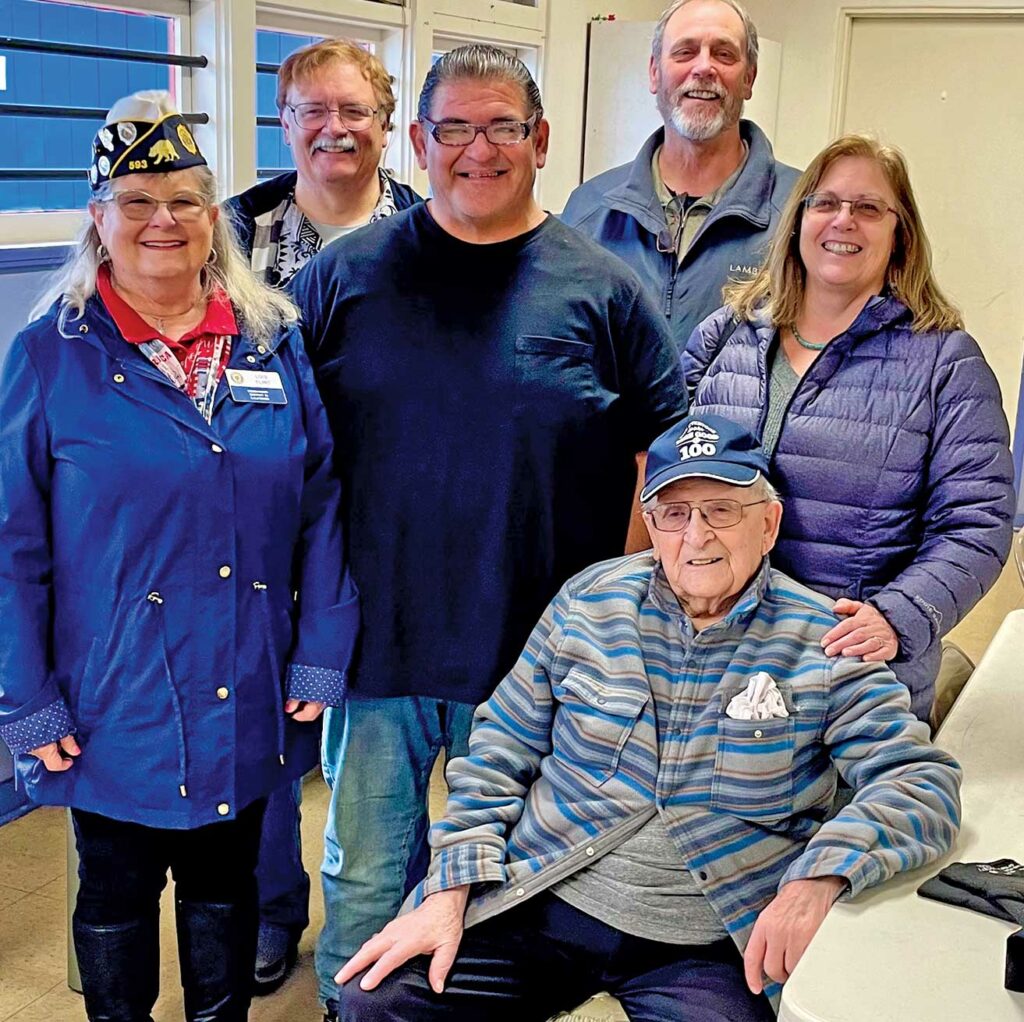 American Legion honors longtime member
On Feb. 25, at Edward H. Lorenson, American Legion Post 121, a $3,000 grant by Watsonville Home Depot store manager Jose Banuelos was presented.
On the same day, several members of Post 121 celebrated one of its longest continuously supporting members: World War II veteran Nicholas "Nick" Marinovich.
Marinovich turned 100 years old in January. Accompanied by sons Mitchell and Martin "Marty" Marinovich and his daughter Mabel Linneman along with several members of Post 121, they joined to celebrate with a birthday cake which sported a candle that read 100, and a small lunch.
After the lunch and cake, the Post #121 Commander and County Supervisor Felipe Hernandez presented Marinovich with a certificate of recognition for his dedication and support of the American Legion Post.
He has lived in Watsonville his entire 100 years, except for his years in the military. He was an electrician on a B-29 bomber. In August 1945, he flew from Texas and then to Pratt, Kansas to deploy in the Pacific Theater. He and his crew were delayed as the day that ended the war with Japan interrupted their mission.
Legion members in attendance at the celebration were District 28 Commander Lois Flint, Post 121 Commander and County Supervisor Felipe Hernandez, 1st Vice Dave Ambriz, 2nd Vice Robert Alaniz, Chaplin Rafael Hernandez and Adjutant Barbara Adamski. 
Petrovic appointed to serve on National CASA Leadership Council
CASA of Santa Cruz County announced the appointment of its Executive Director Lynne Petrovic to the Leadership Council of the National Court Appointed Special Advocate (CASA) Association for Children.
Serving a two-year term, Petrovic, along with child welfare leaders from across the nation, will play an integral role in voicing the needs of 893 local programs that make up the National CASA network. In 2021, the CASA network, with its 97,920 volunteers, served more than 242,176 children who have experienced abuse or neglect.
"The National CASA Leadership Councils are a vital part of our efforts to serve more children in the foster care system, while continually improving their outcomes," said National CASA Chief Executive Officer Tara Lisa Perry. "We are so excited and grateful to have Lynne providing her insight and expertise as we strive to move our mission forward on behalf of all children who have experienced abuse or neglect."
Petrovic has been the executive director of CASA of Santa Cruz County since August 2018, guiding all aspects of its programs and operations, and also serves on the Santa Cruz County Child Abuse Prevention Council. Prior to joining CASA, Petrovic served as director of Apiranet, and has many years of non-profit experience working with children in dependency care. She has an MSW from Rutgers University and is a graduate of New York University with a focus in psychology.
"I am honored to be appointed to this important national role," Petrovic said. "As a member of the Monterey Bay community, I'm looking forward to bringing our successes and challenges to a network that makes us stronger as we strengthen our work across the nation."