CAPITOLA—Too many housing units. Not in line with Capitola's "unique" feel and community. A fiscal "wash."
These critiques and concerns—and several others—came to light at the Capitola City Council's Nov. 14 meeting concerning the planned redevelopment of the hollowed Capitola Mall.
The council took no action on the project, as the meeting—and the Planning Commission meeting a week prior—was only held to provide Merlone Geier Partners (MGP), a property investment firm that became the mall's majority owner in 2018, further feedback as it prepares a formal application for early next year.
A public hearing for the project is not expected until fall 2020.
If approved, construction could start in spring or summer the following year and be completed sometime in 2024, MGP Vice President of Development Stephen Logan said.
Council members, a third-party design group and residents all picked apart MGP's preliminary plans, which proposed a complete teardown and rebuild of 31.44 of the mall's 46 acres. Included in the renovation: nearly 340,000 square feet of new commercial space, small scattered parks, a theater, 637 residential units and a pedestrian-friendly street grid that connects 41st Avenue, Clares Street and 38th Avenue.
The addition of housing—roughly a 12 percent population increase on the small tourist-heavy city—was the largest concern for most residents and the council. All of those multi-family units would be confined to two buildings, one seven stories and the other five, situated above retail businesses.
MGP said a fiscal impact report from Kosmont Companies found that the estimated yearly revenue of the project could be roughly $850,000 to $1.2 million, but the increased city expenditures ($875K-$1M) as a result of the large population bump would make the restoration a financial "wash."
"While I'm always excited about new neighbors, the impacts are certainly daunting," councilwoman Kristen Petersen said.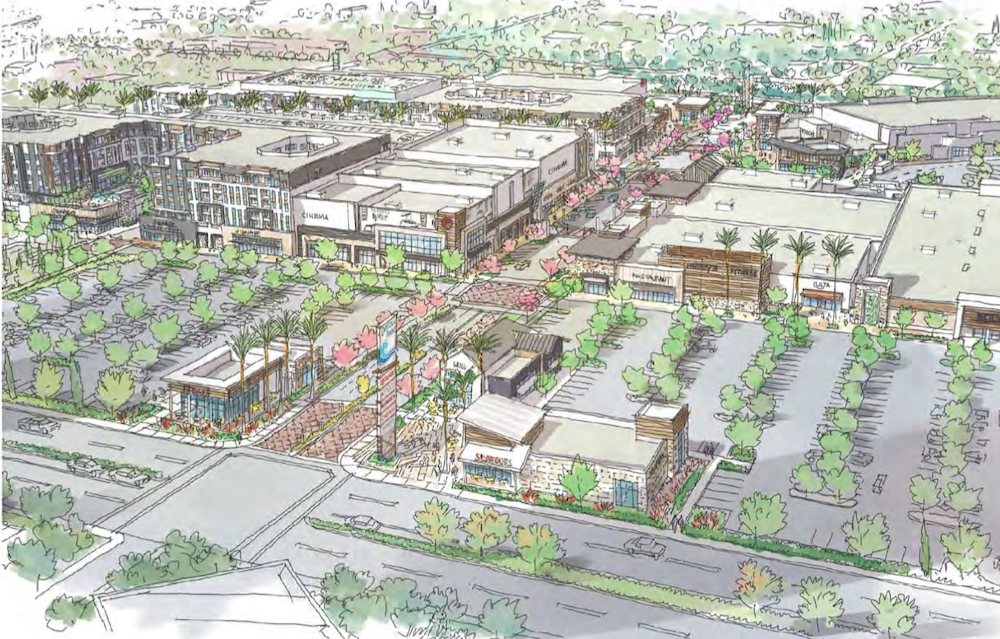 Several council members agreed with Kosmont's suggestion of incorporating a hotel into the final application to increase the city's revenue stream from the mall.
The name "Capitola Town Square" also drew criticism from the council and community, as did the look and size of the project. Some called it "cookie-cutter" and others compared it to shopping centers from the Silicon Valley.
"We must retain the look and feel of Capitola," one resident said.
Traffic, already a well-known issue for the city, was also a critique raised by many residents. An expanded public transportation hub was proposed as a solution. MGP said it is currently working with Santa Cruz METRO to move the current bus stop to the back of the mall near Macy's and Kohl's.