It wasn't whether or not the Watsonville High softball team was going to qualify for the Central Coast Section playoffs.
The big question was where were they going to end up.
The Wildcatz—defending CCS Division I champion—earned the top seed in the Division II field after the brackets were released following Thursday's seeding meeting.
They will host No. 8 Monterey in the quarterfinals Saturday at 1pm.
Watsonville coach Scott Wilson had a gut feeling they'd end up in this position, but he was also expecting a possible low seed in the D-I bracket.
That was until he realized what was going on with the addition of three more divisions this season.
The CCS jumped from three to six divisions which allowed them to place eight teams in each division ranging from the elite Open Division down to D-V.
The original format used to have eight teams in the Open Division field, and 16 teams in both the D-I and D-II brackets to make it a total of 40 schools in the postseason.
This year that number jumped to 48 teams.
"We would've probably been a low seed in Division I if they would've kept it 16 teams, but they went to eight teams," Wilson said.
The Wildcatz are headed to their seventh-straight trip to the CCS postseason.
Wilson said this might be one of the toughest entries into the playoffs despite winning eight of their final 10 games to close out the regular season.
A trio of starters—who Wilson identified as one of the pitchers along with a second baseman and an outfielder—will be missing from Saturday's lineup due to undisclosed medical reasons.
"But we have a little depth in our bench that's going to step up and get to play, do some stuff," he said. "We're definitely faced with some challenges as far as personnel. That's going to be something we're just going to have to deal with."
Here's a quick breakdown of this weekend's CCS quarterfinals.
CCS D-II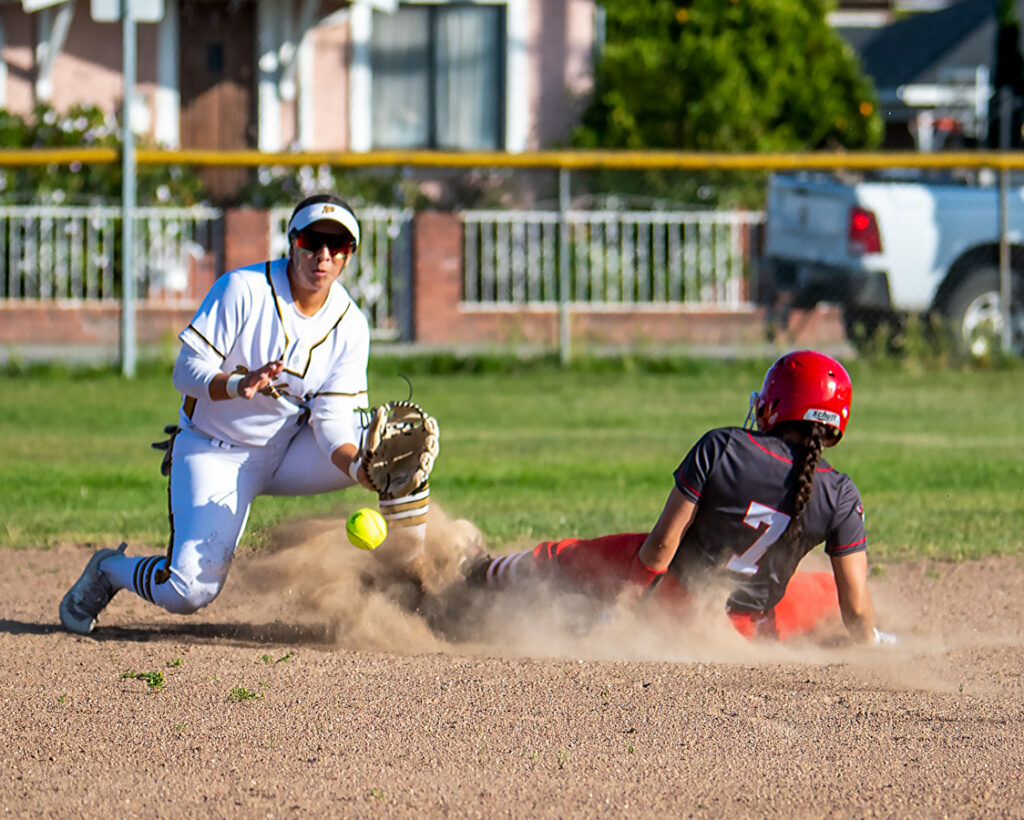 No. 1 Watsonville (16-8, 6-6) vs. No. 8 Monterey (19-8-1, 9-3), 1pm: The Wildcatz placed fourth place in what was considered a very competitive Pacific Coast Athletic League Gabilan Division, which was won by Notre Dame of Salinas.
Still, the "Black and Gold" managed to earn the top seed in the D-II field.
The 'Catz are led by senior shortstop Rylee Gomez and ace pitcher Marissa Martinez.
Gomez, who is committed to play next season at NCAA D-I St. Mary's College, has a team-leading nine home runs, nine doubles and 36 RBIs for Watsonville. She has struck out just four times in 85 plate appearances and has a .986 slugging percentage.
Martinez will be a major factor in the circle, as well as the batter's box. She hit five home runs, eight doubles, 27 RBIs and 16 runs scored.
She owns a 5-3 record with 53 strikeouts and has a 2.83 earned run average for the 'Catz this season.
If she's not ready to go, they can opt with senior Mariah Segura who has steadily improved throughout the season.
Watsonville beat Monterey, 9-4, in the teams' season opener March 5 at the first Watsonville Softball Tournament.
Since then, the Toreadors have gone 18-7 and were co-runner up in the PCAL's Mission division.
"They're one to not take lightly and you definitely have to be prepared," Wilson said.
CCS D-III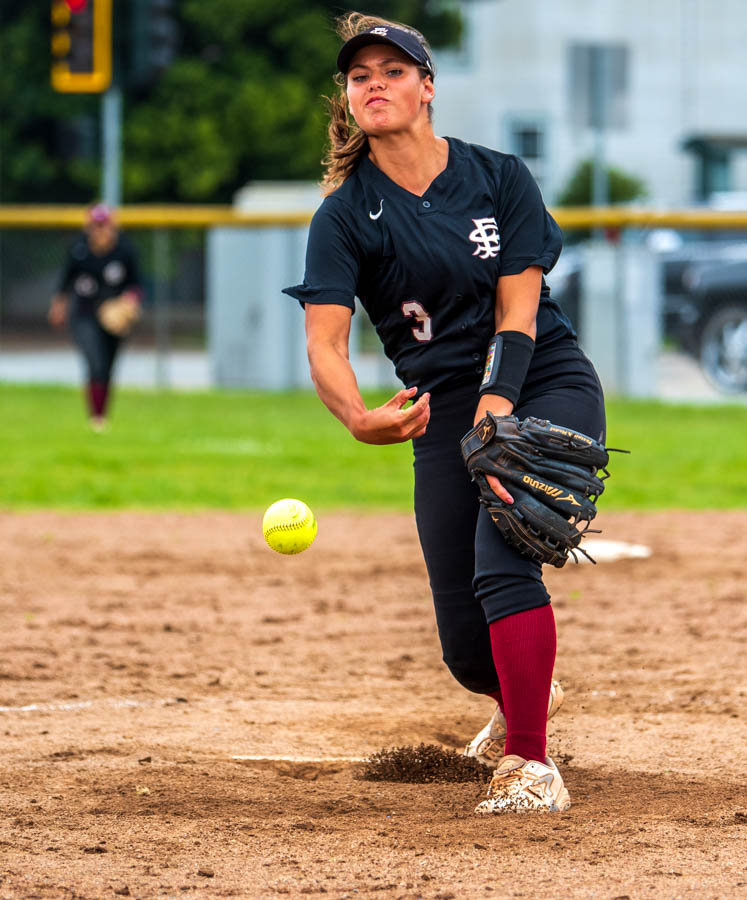 No. 3 St. Francis (19-8, 6-6) vs. No. 6 Live Oak (12-12, 6-8) 10am: The Sharks finished fourth in the PCAL's Mission division, going 1-3 in the final stretch of league play.
St. Francis coach Adam Noto said it was a tough division to compete in, noting that champion Alvarez High could've easily qualified for an Open Division berth.
Other teams within the division included Monterey, North Monterey County and Stevenson, which battled with the Sharks for fourth in the league standings.
"Every game was difficult," Noto said. "I think we tried to get in as many games as we could, not a lot of teams played the full 27 [regular season maximum games allowed]. We did."
The Sharks, who earned the No. 3 seed, have an arsenal of weapons starting with senior pitcher Alicia Mendez and catcher Mariah Montalvo.
Mendez owns a 19-7 record in the circle and has accumulated an astonishing 208 strikeouts in 149 innings pitched this season.
She has a 1.88 ERA, giving up just 40 earned runs in 26 appearances, according to the MaxPreps website.
Montalvo, who is committed to play next season at NCAA D-I Santa Clara University, has a team-best 49 RBIs and 40 runs scored. She also has a team-leading 15 home runs, which is the fifth most in California behind University Prep sophomore Dani Jackman (19).
St. Francis has been idle for the past 10 days. Noto mentioned there's some concern with rust going into Saturday's game against No. 7 Live Oak, which finished sixth in the Blossom Valley Athletic League's Mount Hamilton division.
But in the meantime, he's been trying to keep the players loose and busy with some basic workouts on the diamond.
"Their record doesn't dictate how good they are," he said. "We throw that out that window when you get to CCS, especially because they're in a damn good league with Santa Teresa and some of those other top San Jose schools. We're expecting just a dog fight tomorrow, we'll see what happens."
If the Sharks can walk away victorious, there's a possible chance for some redemption against North Monterey County, which beat them twice in PCAL Mission division play earlier this season.
No. 7 North Monterey County (18-8, 9-3) at Salinas (16-7, 8-4), 4pm: The Condors were co-runner up in the PCAL's Mission division after winning their final two games in league play.
The defending D-IV champion will attempt to defend their title starting with a game at Salinas High.
NMC earned the No. 7 seed and they will hit the road to take on the Cowboys, who placed third in the PCAL's top tier Gabilan division.
NMC coach Joe Holmes said it would've been nice to host a playoff game, but just having the chance to compete in a higher division and getting back to the postseason was a blessing itself.
"We definitely wanted to move up and push the limits and see what we got," he said. "At the end of the day, it is what it is and we teach these girls we gotta live through adversity and we gotta get through it."
NMC senior Deja Visesio, who is committed to play next season at the University of Saint Katherine, has a team-leading 16 doubles and 32 RBIs.
She is also tied with sophomore Leslie Ruiz with five home runs.
Ruiz along with teammates Ariyah Morgan, Johana Alonzo and Gabriela Holmes each have scored 20-plus runs for the Condors this season.
Junior ace pitcher Amelia Visesio has been getting it done in the circle, going 15-5 in the regular season. She has a 1.61 ERA, giving up 33 earned runs in 143.1 innings thrown while recording 116 strikeouts.
Let's not forget this is basically the same team that went 1-7 in PCAL play last year but wound up making a run at a CCS D-IV title.
Holmes said one of the top goals was to get back into the postseason, especially to prove all of the doubters from last season.
"We knew we had something to prove, having great success at the end and coming back and backing it up this year," he said. "We definitely put our name on the map and let people know who we are this year. It's a great feeling to see all these girls come together and be one, be a team."