The sports world took a major hit Tuesday as the International Olympic Committee announced it will postpone this year's summer games.
Thomas Bach, president of the IOC, and Abe Shinzo, prime minister of Japan, decided the Olympic Games in Tokyo will not take place until next year.
The announcement put a hold on Olympic dreams for two Aptos High alumni, Christopher Staka and Nikki Hiltz, who were set to compete in the trials in June.
Staka said he believes this was the best route to take even if it was the hardest one available.
"It changes a lot of people's plans," he said.
The 22-year-old aspiring Olympian swimmer said it was some tough news to swallow but he added that it was something he was expecting.
"I think I'm just kind of in shock right now," Staka said.
Hiltz, who's a professional long distance runner and an Olympic hopeful, said she wasn't as surprised by the decision.
"But now that it is official, it is kind of shocking but I'm definitely in support of it," she said.
Hiltz, 25, said postponing the Olympics was also a good thing because training became a hassle due to gym closures. She said it started to take a toll on her and other athletes around the world.
"It's hard because it is something that I've been working toward, but it's not canceled, it's just postponed," Hiltz said.
Bach and Shinzo held a conference to discuss the COVID-19 pandemic and decided to hold off the Games until next year.
A joint statement made by the IOC and the Tokyo 2020 Organizing Committee said "In the present circumstances and based on the information provided by the [World Health Organization] today, the IOC President and the Prime Minister of Japan have concluded that the Games of the XXXII Olympiad in Tokyo must be rescheduled to a date beyond 2020 but not later than summer 2021, to safeguard the health of the athletes, everybody involved in the Olympic Games and the international community."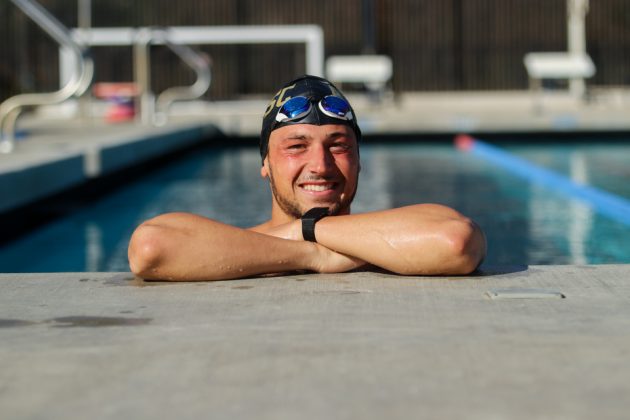 According to a statement, Tedros Adhanom Ghebreyesus, director-general of the WHO, said that the COVID-19 pandemic is "accelerating." 
There are more than 400,000 cases now recorded worldwide and the numbers are growing by the hour in nearly every country.
The Olympic Games is the latest sporting event to postpone, suspend or cancel due to the coronavirus.
As of Tuesday morning, the Center for Systems Science and Engineering at Johns Hopkins University had 49,768 confirmed cases and 593 deaths in the United States.
In Japan, there are 1,140 confirmed cases and 42 deaths reported by Johns Hopkins.
The Olympics have been canceled in the past. In 1916 the Summer Games were called off because of World War I, and the Summer and Winter Games in 1940 and 1944 were canceled because of World War II.
The Olympic flame, however, will stay lit in Japan. It was also agreed that the Games will keep the name Olympic and Paralympic Games Tokyo 2020.
Staka, who is one of the most decorated swimmers to come out of Aptos, had his mindset purely focused on the Olympic Trials, which were scheduled for June 23 in Omaha, Neb.
He signed a National Letter of Intent last year to compete for the University of Texas.
The NCAA Championships were supposed to take place this week, followed by the process of going to the Olympics.
"That was my goal. I wanted to peak for this area of my career, this was really it," Staka said. "And for all that to be taken away from me, it was pretty hard."
Staka said he's not sure where things are headed for him in the short term but he's optimistic that next year will turn out better.
Hiltz, who signed with Adidas and trains with The Mission Athletics Club based in California, said she's going to miss out on prize money but she's financially safe at the moment.
Staka and Hiltz both mentioned that it's not just Olympians who are hurting but it's the entire sports world, as well.
"It's been hard on a lot of athletes in a lot of sports but we're all hurting together, which is comforting at least. Everybody is in together," Staka said.