WATSONVILLE—When the home of the former Second Street Cafe in Watsonville became available last year, business partners Lacey Dent and Greg Bobeda saw an opportunity.
The two had originally meant to expand their business, Corralitos Coffeehouse, into another space on the first floor of the Watsonville Civic Plaza building. But when the pandemic hit, their contract with the City fell through.
"Then we saw this place become available, so we jumped right on it," Dent said.
Craft Bakeshop + Eatery will open its doors to the public for a soft opening on Friday and Saturday, 8am-3pm. A grand opening date will be announced sometime next week.
Dent and Bobeda both grew up in the Pajaro Valley. A self-taught baker since the age of 7, Dent was inspired by her grandmother's baking and her mother's homemade cakes. She created her own business, Girlie's Scones in 2015.
Bobeda said he had always enjoyed working in the food industry, starting off by bussing and waiting tables back in high school.
The two joined forces to open Corralitos Coffeehouse in 2017. While they were already looking to expand, the pandemic revealed just how much they relied on school and work commuters.
"It's hard enough keeping a business alive during a pandemic," Dent said. "But we were all the way out there in Corralitos… We thought, 'What are we going to do now?'"
The new space at 28 2nd St. is situated in the heart of downtown Watsonville—surrounded by other shops and across the street from the city offices. They now have about four times as much room for seating, a back office and a baking area.
But refurbishing the space wasn't easy, Bobeda said.
"It's definitely been challenging. Not just dealing with the city but also shipments on anything we needed to order," he said. "Our floor took about two and a half months to get here."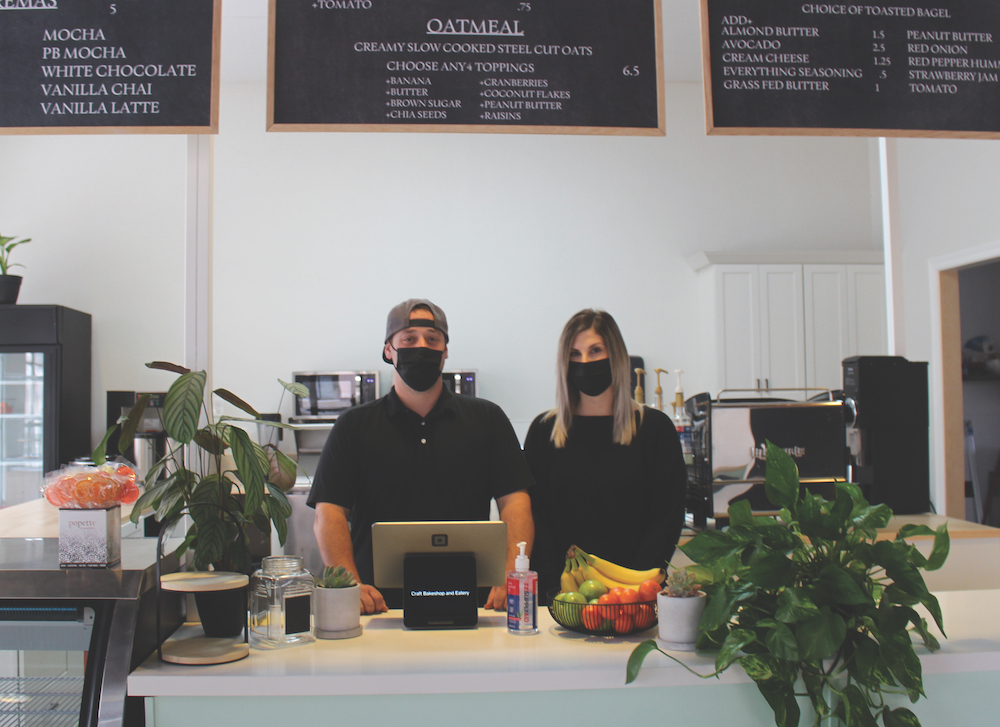 Dent, who used to be an employee at the Second Street Cafe 10 years ago, says she is most proud of the fact they did everything themselves—from the painting to the construction and flooring.
"We didn't hire out," she said. "Greg has been here every day for four and a half months, working on every detail. And during a pandemic, no less. We just went and did it."
This weekend's soft opening is for the business' bakeshop and coffee bar. They will begin serving their breakfast and lunch menu during the grand opening. The menu will include acai bowls, build-your-own avocado toast, bagels, salads, sandwiches, soup and paninis, as well as an expanded bakery and espresso selection.
Eventually, Dent said, they hope to offer indoor dining and be open late into the night. They are currently working on acquiring a beer and wine license.
"We want this to be a nice spot to have everyone come and hang out," she said. "There's nothing really like it in town, space-wise. It has a different feel."
---
To stay in touch visit Craft Bakeshop + Eatery's new website at craftbakeshop.com or follow them on Facebook and Instagram.