WATSONVILLE—The Santa Cruz County Fair continues to attract crowds as the weekend approaches.
Thursday was Education Day, with school groups enjoying the event in the morning before the general public was allowed in at noon.
The Livestock Tent hosted the Dairy Goat Show, and Monster Trucks and Motocross performed in the evening.
At Yesterday's Farm, the Agricultural History Project held a number of demonstrations. Members of the Santa Cruz Textiles Guild and Anne's Web of Monterey settled in on a small stage with their spinning wheels.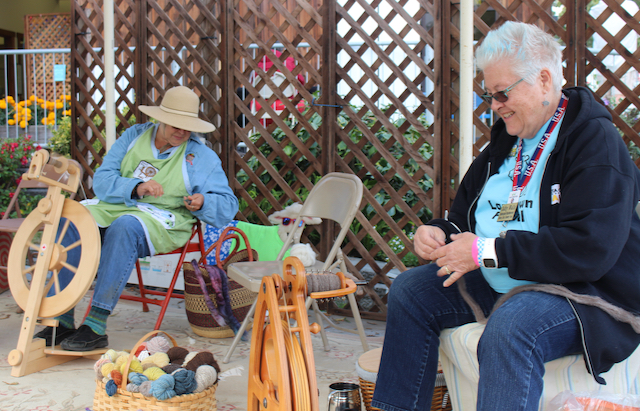 Robert Hallett was on hand Thursday afternoon at the Hobbies & Collectables area inside the J.J. Crosetti Building, to show off his extensive Lego display.
Hallett, who has entered his creations in the Fair since 2015, said it took a few months to put together. The main challenge, he said, was the price.
"Legos aren't cheap," he said. "eBay is my main source."
Hallett said it felt "amazing" to be back at the Fair after it was canceled last year.
"It's just so great to be here again," he said.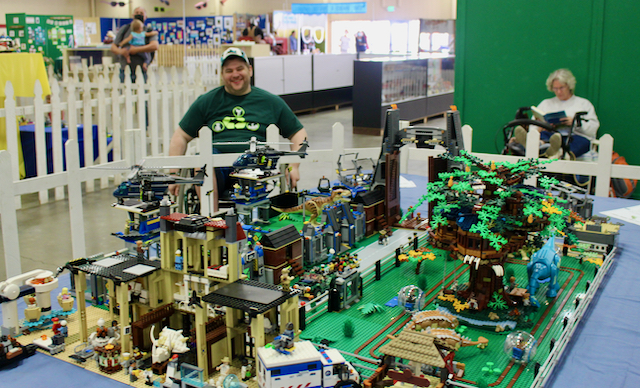 Today is the kickoff of weekend Fair festivities. This morning, Dairy Cattle Showing and Rabbit Showmanship began.
Tonight's concert at the Amphitheater Stage features two great tributes: Aja Vu and Stealin' Chicago celebrate the magical music of Steely Dan and Chicago.
As usual, Michael Mezmer's DangerMagik and TranceNosis, as well as the All-Alaskan Racing Pigs, Circus Imagination, and more will hold performances several times a day.
Tractor parades will be held at 2:30pm and 6:30pm.
For a full schedule of Friday's events, go to santacruzcountyfair.com.