WATSONVILLE—Watsonville-based organization Farm Discovery at Live Earth announced that it raised $87,800 at its annual benefit dinner on Sept. 24.
"Mesa: Farm Discovery Fall Feast in the Fields" was held at Live Earth Farm in Watsonville, and drew attendance from across the region. Guests were treated to appetizers and a multi-course meal, drinks, live and silent auctions, speeches, live music and more.
Farm Discovery aims to empower youth and their families through farm-based education programs. The money raised at "Mesa" will help the organization fund these programs as well as purchase a new passenger van for staff and students.
Congressman Jimmy Panetta was present at the event to speak about local agriculture, specifically organics, from small farm operations to proposed federal funding. He praised the work of Farm Discovery and similar organizations.
"What we're doing right here, in providing this education, means a lot to the future of farming," Panetta said. "The fact that young men and women can come here, be involved in agriculture, and understand the meaning of giving back."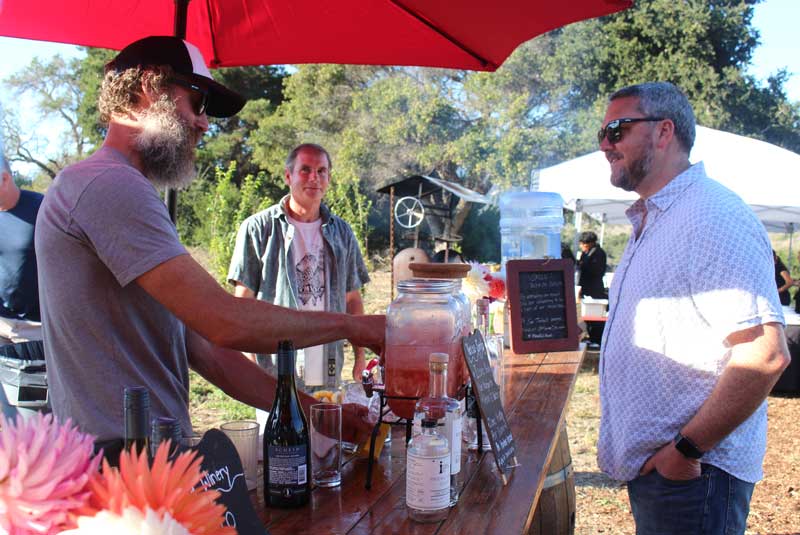 Farm Discovery's executive director Jessica Ridgeway thanked attendees of the event and highlighted current projects, including the organization's new partnership with the Agricultural & Land-based Training Association (ALBA) in Salinas.
"Prior to Covid they'd invite kids onto their farm, but that all changed," Ridgeway explained. "So we decided to step in and offer that program to them at ALBA's site. It's going to be great for both of us. We get to reach more kids, and they get to keep running their training programs."
In addition, Farm Discovery recently hired a new team of staff members, who Ridgeway introduced at the event.
"Together they ran our biggest summer camp season yet," she said, "and they were all fresh and new at it. They did an amazing job—we almost doubled our numbers. And at the end, they came to me and said, 'We have so many ideas of how to make it even better next summer!' With your help, we'll continue to make this year a year of investing and improving, and we're going to lift up this capable team."