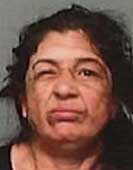 An ongoing investigation involving regional, federal and international authorities has led Watsonville Police Department detectives to identify two women suspected of stealing more than $100,000 from a local jewelry store.
The mother-daughter duo, 53-year-old Onita Rostas and 30-year-old Steluta Lacatus, are wanted throughout the United States by the FBI, Secret Service and have landed on the International Criminal Police Organization's radar due to their connection to organized crime, said Michelle Pulido, spokeswoman for WPD.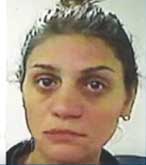 On Sept. 11, the pair entered a jewelry store on the 300 block of Main Street and used distraction techniques to get away with thousands of dollars of jewelry, according to police. They reportedly claimed to be from Spain and were interested in purchasing gifts for their family.
A Santa Cruz County judge has issued warrants for their arrest.
"However, we anticipate it won't be easy to locate them," Pulido said. "We want to warn our community to be vigilant for these types of tactics used to victimize businesses."