"Try This" is a weekly column that celebrates local businesses — especially eateries, watering holes, coffee shops and the like.
•
Tarmo Hannula
FUN: First Friday
I've trumpeted my excitement about the monthly First Friday event in downtown Santa Cruz in this column before, but I feel a reminder is worth it. On Jan. 3 I wandered around downtown and Abbott Square where the musical trio Papiba and Friends were stirring up a large crowd with their mix of rock, soul, funk, reggae and samba. The free tunes, with plenty of space to stretch out and dance, are just part of the excitement bustling at the Museum of Art and History and the surrounding wealth of shops, cafes, ice cream vendors, tap rooms, wine bars and such during First Friday.
•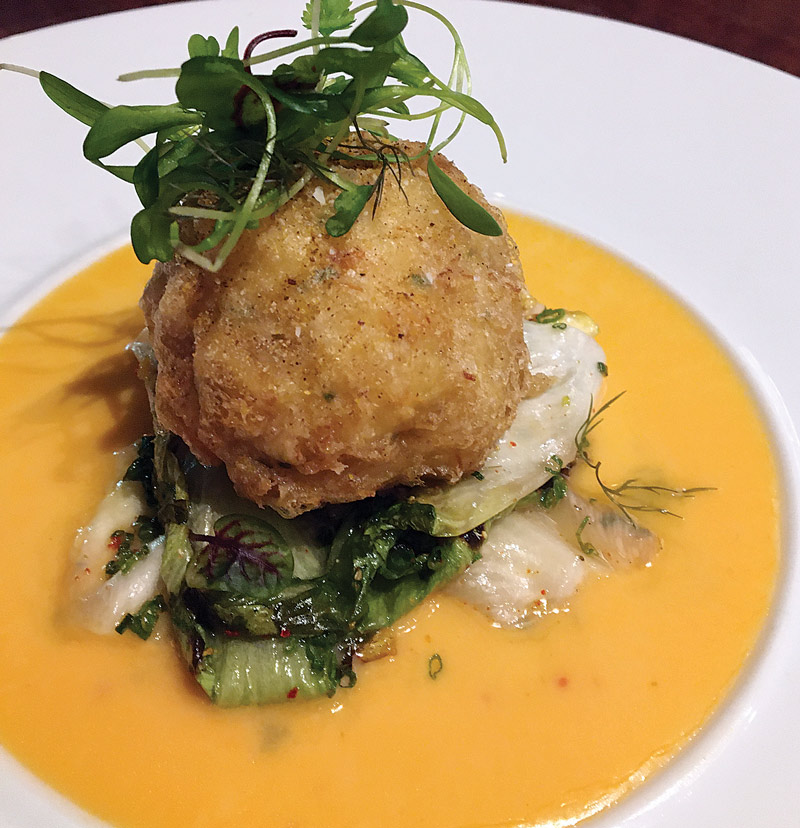 FOOD: Alderwood Santa Cruz Alderwood Santa Cruz is a relatively new and flashy restaurant/bar in downtown Santa Cruz. My wife Sarah and I went there last week and walked in without reservations and were lucky enough to squeeze in at the bar. Lively and noisy, the place had a friendly and welcoming atmosphere. We tried their braided pretzel appetizer with beer cheese and a few mustards, which was different and good. Sarah had their tempura Dungeness crab for dinner and it teemed with flavor and freshness. While my carbonara angel hair pasta was a little meek in flavor, the overall grade was an "A" for this spot. They specialized in fancy cocktails. Make reservations (588-3238) is the advice we got. Alderwood Santa Cruz is at 155 Walnut Ave.
•
Johanna Miller
FOOD & DRINK: Auburn Alehouse Brewery & Restaurant
On a recent road trip to the Sierra Nevada mountains my family and I stopped for a couple of hours in Auburn, a small city about 30 miles east of Sacramento. We have always enjoyed walking around the city's Old Town area, visiting its many eclectic gift shops and historic sites.
For a hearty dinner and good drinks we like to go to Auburn Alehouse Brewery and Restaurant.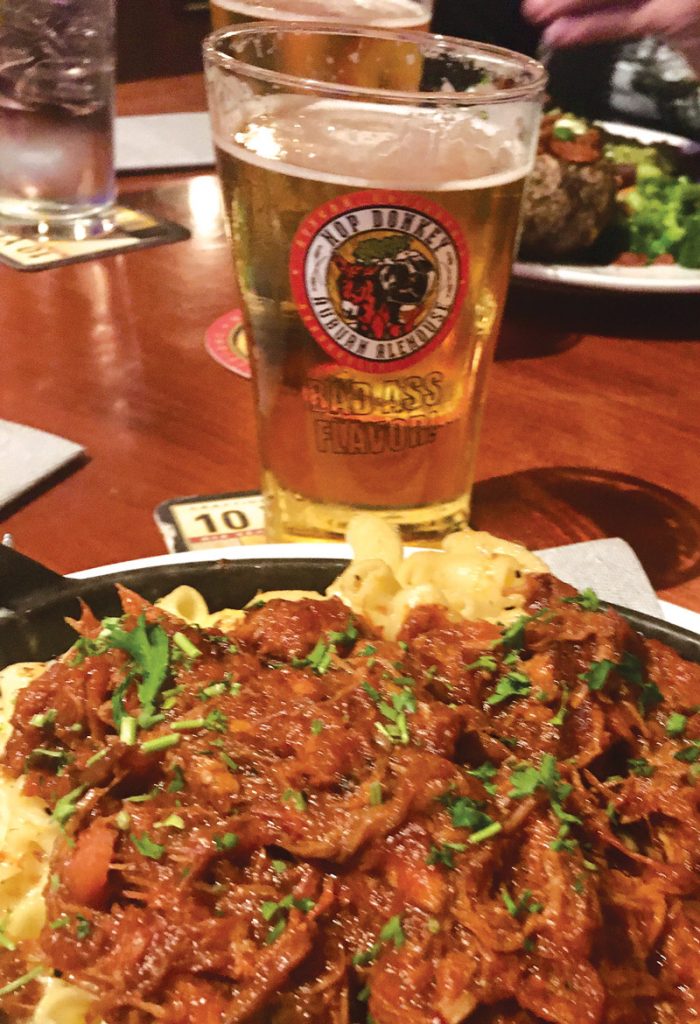 The building which the Auburn Alehouse resides in, dubbed the American Block Building, is one of the most historically significant structures in the city and in all of Placer County. It was first built in 1855 as a hotel and remained the hub of social activity in the town for decades.
Today it is once again a bustling center—on weekend and holiday nights there is often a long waitlist to be seated (though bar seats are usually available). Award-winning ales, pilsners and more are served up by knowledgable and friendly staff. I had the Gold Country Pilsner and also tried a taste of the Old Town Brown.
For dinner I went "all-out" and ordered their homemade macaroni and cheese plate with a hefty serving of pulled pork on top. It was an overwhelming amount of food—I ended up with enough for lunch the next day—but the combination of the cheesy pasta and sweet pulled pork was delicious.
Whether you are traveling toward Lake Tahoe for a getaway or visiting family in the greater Sacramento area, I recommend hopping off and trying the Auburn Alehouse, 289 Washington St. For information visit auburnalehouse.com.