WATSONVILLE—Harold "Hal" Hyde, the WWII veteran who fought in the Battle of the Bulge and helped liberate Nazi death camps before returning home to the community he loved to help found Cabrillo College and establish UC Santa Cruz, died Monday. He was 97.
Hyde's daughter Christine Hyde said that, while her father was proud of his military service, he was most proud of his fifth-generation ties to Santa Cruz County—he was born in Watsonville Hospital. He also doted on his two daughters and two sons—for whom he always made time despite a busy schedule.
"He was a wonderful father," she said. "My siblings and I were very lucky."
Christine Hyde describes her father as a curious man with a preternatural ability to remember the personal details of the people he met.
Hyde was invested in education, a value inherited in part from his grandfather Henry Alton Hyde, a former school trustee for whom an elementary school in Watsonville is named, Christine Hyde said.
Hyde was the last living founding member of Cabrillo College, whose early inception in 1948—and eventual opening on Sept. 1, 1959—was fraught with controversy. The County Board of Supervisors, the State Department of Education and county voters rejected the idea in 1954.
Undeterred, Hyde helped launch a door-to-door, boots-on-the-ground effort to bolster support countywide for the project. In 1958 voters approved the college, which now boasts two campuses and serves more than 15,000 students every year, said Santa Cruz County historian and retired Cabrillo instructor Sandy Lydon.
"They went out and they literally in four years turned the election around," Lydon said. "This was basically a bunch of can-do greatest generation people who got together and said, 'hell yes, we can do this.'"
Despite his military experience and his professional accomplishments, Lydon said that Hyde forever remained a humble man.
"He was very proud of what he did during his life—and God almighty he did a lot—but I never heard him boast about it," Lydon said. "And you'd often have to say it for him."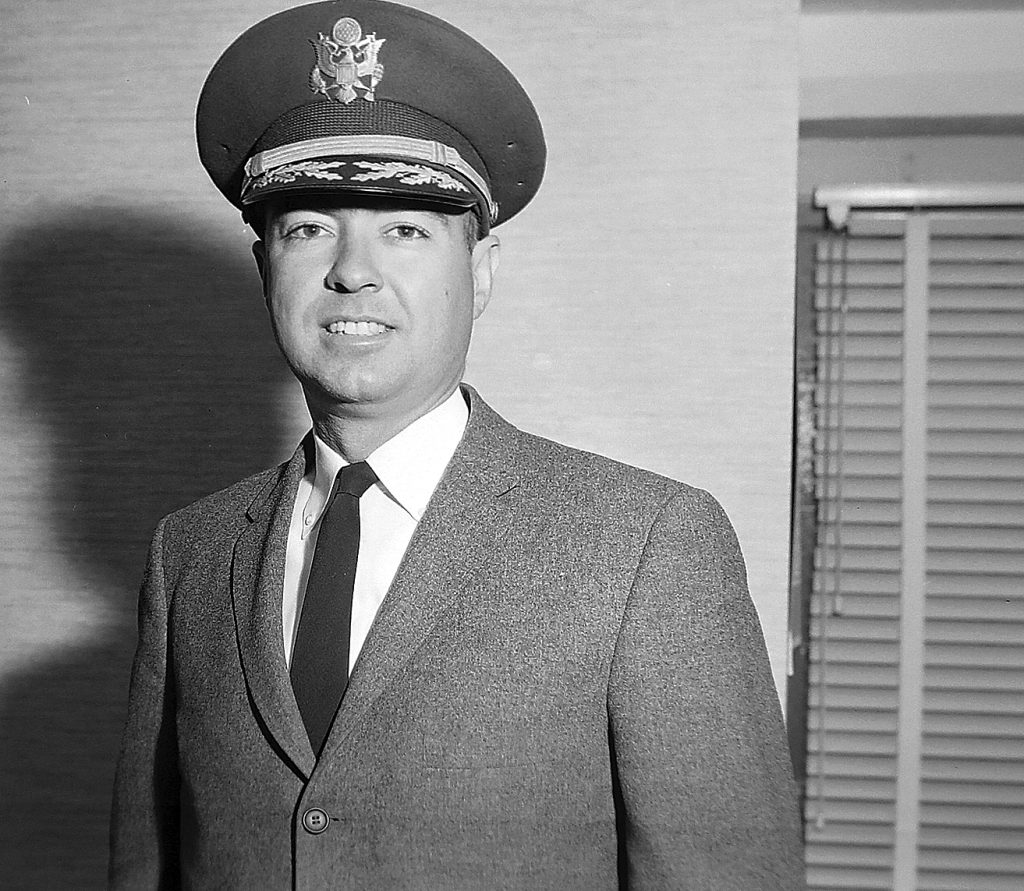 Hyde also served on the steering committee that selected the site for UC Santa Cruz. He went on to serve as the university's vice-chancellor of business and finance for 15 years.
"It was always instilled in dad to pay back to the community, especially in terms of education," Christine Hyde said.
Hyde was a student at UC Berkeley when he enlisted with the Army Enlisted Reserve Corps after Japan bombed Pearl Harbor in 1941.
He was eventually sent to France under General Patton to fight against the Siegfried Line. He participated in campaigns crossing the Rhine and Danube Rivers and helped recover Nazi loot hidden in mines. He was awarded the Combat Infantry Badge and the Bronze Star Medal.
Hyde returned to Watsonville in 1947, and continued to serve in the U.S. Army Reserve at Fort Ord.
He was promoted to Colonel and later served in a planning role at The Pentagon. He was promoted to Brigadier General in 1968, making him the ranking retired military officer in Santa Cruz County. He retired in 1983.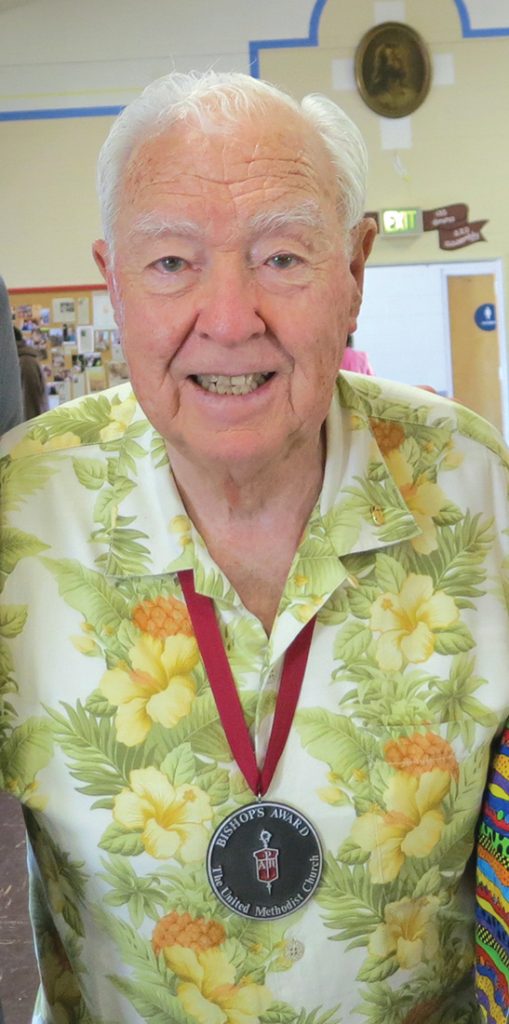 Hyde re-enrolled in UC Berkeley after his service and went on to earn his Masters of Business Administration from Harvard University. He also worked for Ford's Department Store in Watsonville.
According to Pajaro Valley Chamber of Commerce and Agriculture CEO Shaz Roth, Hyde worked to provide 200 low-income housing units in Watsonville in 1971 through the local United Methodist and First Presbyterian Churches.
He was also part of efforts to rebuild Watsonville High School's auditorium—now the Henry J. Mello Center for the Performing Arts—after the 1989 Loma Prieta Earthquake.
"It was amazing learning what he has done with his life, for his country, for Santa Cruz County," Roth said. "What he contributed to UCSC and Cabrillo was just great. There are really no words. He was an amazing person."
In a prepared statement, Cabrillo College President Matt Wetstein praised Hyde's contributions to the county.
"He was a builder of incredible institutions that have state, national and even international significance," he said. "He gave his all in support of our country and our community's students. All of us at Cabrillo are proud to honor his legacy of giving back to the community."
Watsonville Rotary President Kristin Fabos said Hyde was a member of that group since 1947, making him the most senior member. He regularly attended meetings via Zoom, she said.
Last December, the Watsonville Rotary Club launched the annual Hal Hyde Day, which coincides with his birthday. The club gave him a Lifetime Achievement Award in 2019.
"Hal led an exemplary life, and was a gift to his family and our Club, as well as to Cabrillo College, to UCSC and to the entire Santa Cruz County community," Fabos said.