SANTA CRUZ COUNTY—A serial killer who murdered 13 people nearly five decades ago—most of them in Santa Cruz County—was denied parole Thursday during a virtual hearing.
Herbert Mullin, 74, will not be eligible for parole for another seven years. He is in custody at Mule Creek State Prison in Ione.
Mullin garnered national infamy for a killing spree during a four-month period in 1972 and 1973. His victims included a 4-year-old boy, a high school friend and his wife and four young people camping in Henry Cowell State Park.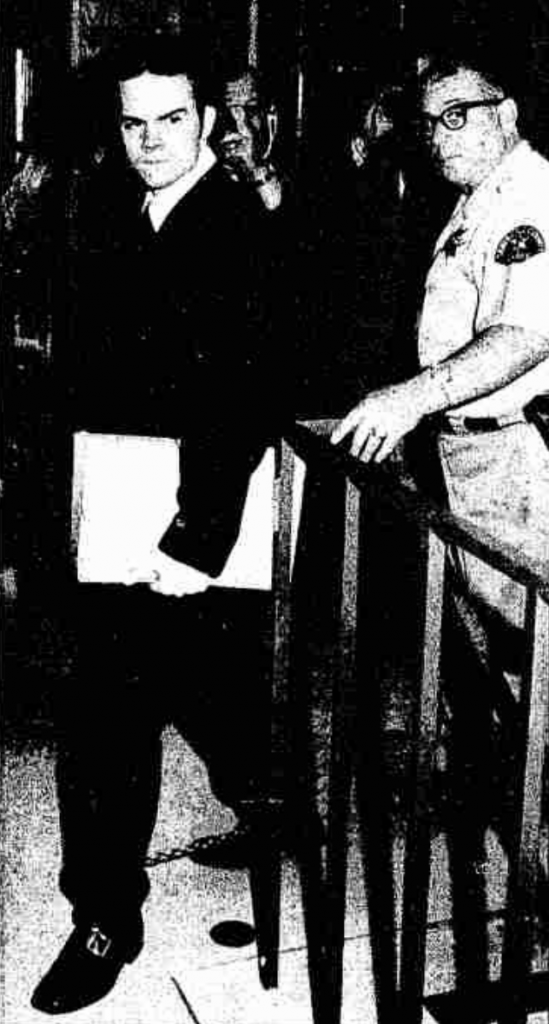 According to a March 29, 1993 story, Mullin had been in and out of mental institutions five times before he was convicted and sentenced to life in prison. Jim Jackson, who was the county district attorney, described Mullin as "crazy as can be."
Mullin was convicted for the murders of 10 people.
Santa Cruz County District Attorney Jeff Rosell argued that Mullin should not be released from prison due to the number and magnitude of his crimes, their senseless and horrific nature, and the risk he would pose to the community if he were released.
At the hearing during questioning, Mullin blamed others for the murders, including his parents, his sister and numerous family members, Rosell said.
"Mr. Mullin continues to blame others for his actions," Rosell said. "He lacks insight and shows no true remorse for these brutal murders. To this day, Mr. Mullin continues to pose as high of a risk to the community as he did during his crime spree in 1972 and 1973 if he were released."
Mullin's notoriety coincided with that of another infamous serial killer whose crimes occurred in Santa Cruz. Edward Kemper was convicted of killing 10 people between 1964 and 1973.