For the past 30 years, Bargetto Winery, one of California's oldest wineries, has grown grapes at Regan Estate Vineyards, a plot in Corralitos overlooking the Pajaro Valley.
With 40 of the property's 53 acres planted, Regan is one of the largest and most diverse of its kind in the Santa Cruz Mountains. It produces grapes for Pinot Grigio, Chardonnay, Pinot Noir, Merlot, sparkling wines and red blends.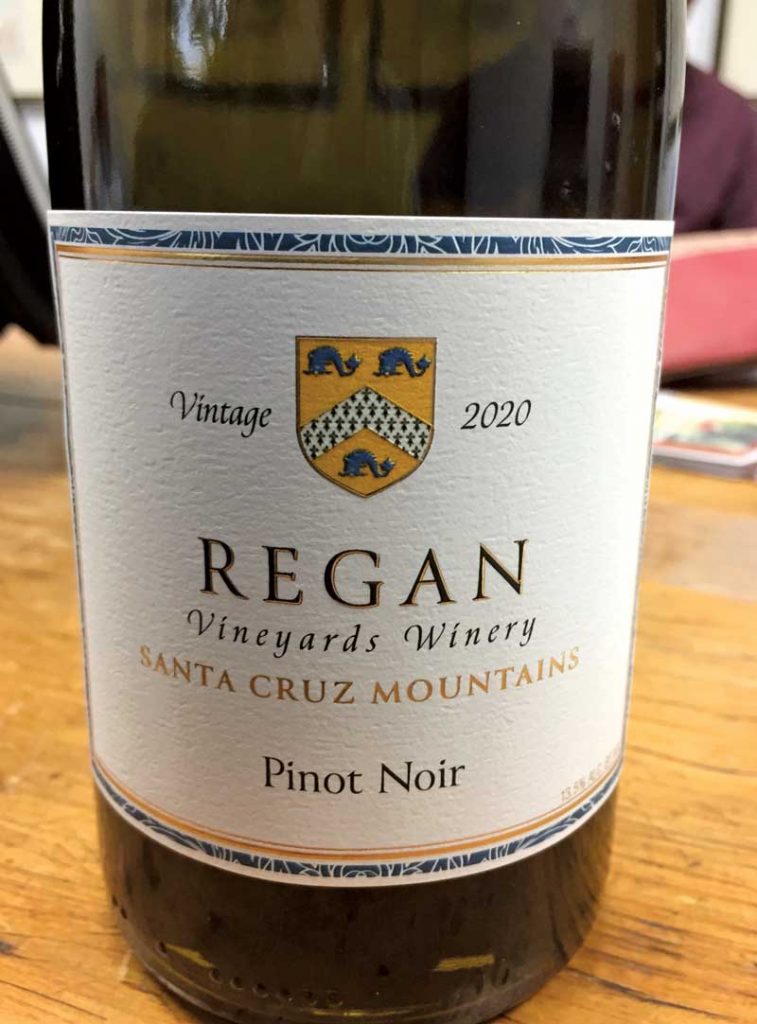 Over the years, head of winemaking John Bargetto, whose grandfather helped establish the winery 88 years ago, has been looking for an opportunity to share the vineyard with the public.
This has led to the launch of a new brand and wine tasting experience this year. Regan Vineyards Winery will be offering guests a chance to visit the vineyard, learn about the growing of grapes, taste and buy new estate wines created specifically for the brand.
"I want to share this place with visitors," Bargetto said. "I thought, 'Wouldn't it be great if we could narrow the focus and just have estate wines, and tasting on the actual estate?' Soquel is all about wine, art and music, at a creekside setting. This instead will be a place where people can come and learn about viticulture."
The tastings are by reservation only, as only 12 tasters are allowed at the winery per hour, Bargetto said. Regan Vineyards Winery will first produce an estate Pinot Noir and Chardonnay. Next up will be sparkling wine, Nebbiolo and Merlot.
Bargetto made it clear that despite the new venture, Bargetto Winery and his role at it will continue.
"I will still be part of that winery—I'm not going anywhere," he said. "This is just something else I wanted to do myself. I want to show people this amazing place."
This time last year, wildfires burned on all sides of the valley—from the CZU Lightning Complex in the Santa Cruz Mountains to the three separate Monterey County blazes. Bargetto and his team at Regan were worried that it would affect their harvest, as it had at many other California wineries.
"We were sweating in our boots," Bargetto said. "Not from the actual fires, but the smoke taint. For the first time in 30 years, I thought we were going to lose the entire crop."
Thankfully, Regan was spared and produced a decent crop of 2020 vintage. And another good season is on its way. With autumn approaching, the vineyard is preparing for a healthy, bountiful harvest.
On a warm morning in early September, foreman Jesus Figueroa was busy undertaking the first sugar test of the season. Figueroa explained how they check to see how much sugar comes out from the grapes. This determines alcohol levels and helps manage fermentations.
"We check it out, then again in another couple of weeks," he said. "When it's ready, we'll start to harvest."
Figueroa has been working at the vineyard for 25 years. He called Bargetto "a great boss" and that it is a comfortable, rewarding place to work.
"I take my job seriously, being responsible for this place," he said. "I'm always trying to give it my 100 percent."
Bargetto said that bringing guests to Regan, with its sprawling views of the valley, Fremont Peak, Monterey Bay and the Santa Cruz Mountains, will give them a "true tasting education experience."
"The idea is that people are out here, seeing everything happen," he said. "They'll be right in the thick of things during harvest."
Nine more Sunday tastings are scheduled for this year. Visit reganwinery.com for information and to make a reservation.