WATSONVILLE—The Monte Vista Christian girls' soccer team took a big hit on the roster sheet after losing seven starters due to either graduation, students moving out of state or attending a different school.
That's why it was a relief for first-year Mustangs coach John Martin to see a new group of freshmen step up going into the new season.
MVC earned a 1-1 draw against Sobrato in non-league action Dec. 14 to close out the preseason portion of its schedule.
"That was shocking and they played well," Martin said. "That really gave me a lot of encouragement."
Martin said a big goal this season was not letting players psych themselves out, thinking that a match might be over before it even begins. However, he's confident they can compete with any club team in the area.
"It's just a matter of getting them to believe in themselves and to not sell themselves short," he said.
Last season, the Mustangs qualified for the Central Coast Section playoffs, losing to Salinas in the Division IV quarterfinals.
The Mustangs have two league titles but they haven't captured one in eight years since winning in the now-defunct Monterey Bay League in 2014-15, and again in 2008-09.
They'll have to challenge cross-town rival Pajaro Valley (5-3-1), Soledad (6-1-0), Carmel (1-2-1), North Monterey County (2-3-1), Pacific Collegiate (2-3-0) and Rancho San Juan (4-3-1) in the Pacific Coast Athletic League's Mission Division in order to bring back a league crown.
MVC has one of the PCAL's best goalkeepers in junior Alexa Malespina, who has been a coach's dream to have in the box.
Martin said his standout goalie is the leader in the backfield and at times a bit reckless, but there's a purpose behind it.
"[Malespina's] enthusiasm, her ability to listen and want to learn…if she continues down that path there's going to be a few colleges that are going to be very happy with her," he said.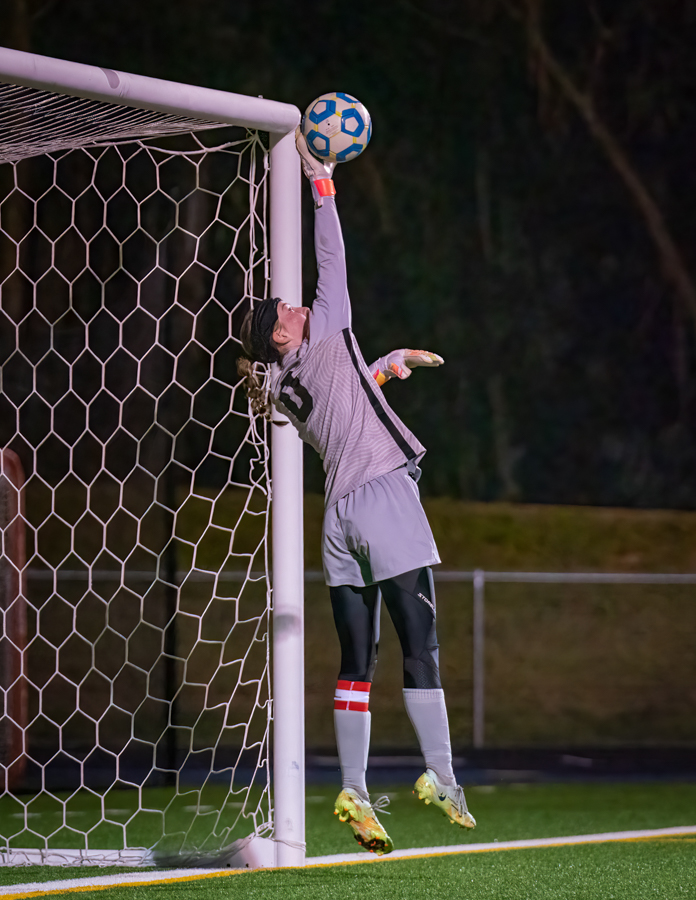 Junior attacking mid/forward Julia Reiland has six goals this season for the Mustangs. Fellow freshman teammate Ashley Drago has tremendous ability with great speed, is coachable and has all the common ball skills that most freshmen hope to have at the varsity level.
"Building on that is going to be great for the program looking on to the future," Martin said.
Drago—who plays right wing or attacking mid—has five goals, followed by freshman midfielder Audrey Graham, who can move around with the ball and find open teammates with some crisp passing.
Senior center back Alex Keldsen made some adjustments going from inside the pitch to an outside back, while sophomore Ashlyn Hoffman's grit, ball skill and ability to read the coverage helps her be physical on the pitch.
Keldsen is complemented in the mid center by Amanda Pasag, who is more of a finesse player and has a calming presence.
"Under pressure she's smart and very good with cover, they really complement each other," Martin said.
However, it's been hard for Martin to get the same 11 players together on the pitch at the same time.
Once the players are eligible to play following their club team season then there's the holiday break, or players out due to illness. They've had two full games—including the draw against Sobrato—where Martin has seen what he believes is the starting unit.
Having a solid starting 11 allows them to gel and it gives Martin time to see different formations that best fit them as a unit.
"No matter what the circumstances, we're always going to remain positive," he said. "We're just going to see what happens."
The Mustangs begin league play at home against North Monterey County on Jan. 4 at 5:45pm. 
North Monterey County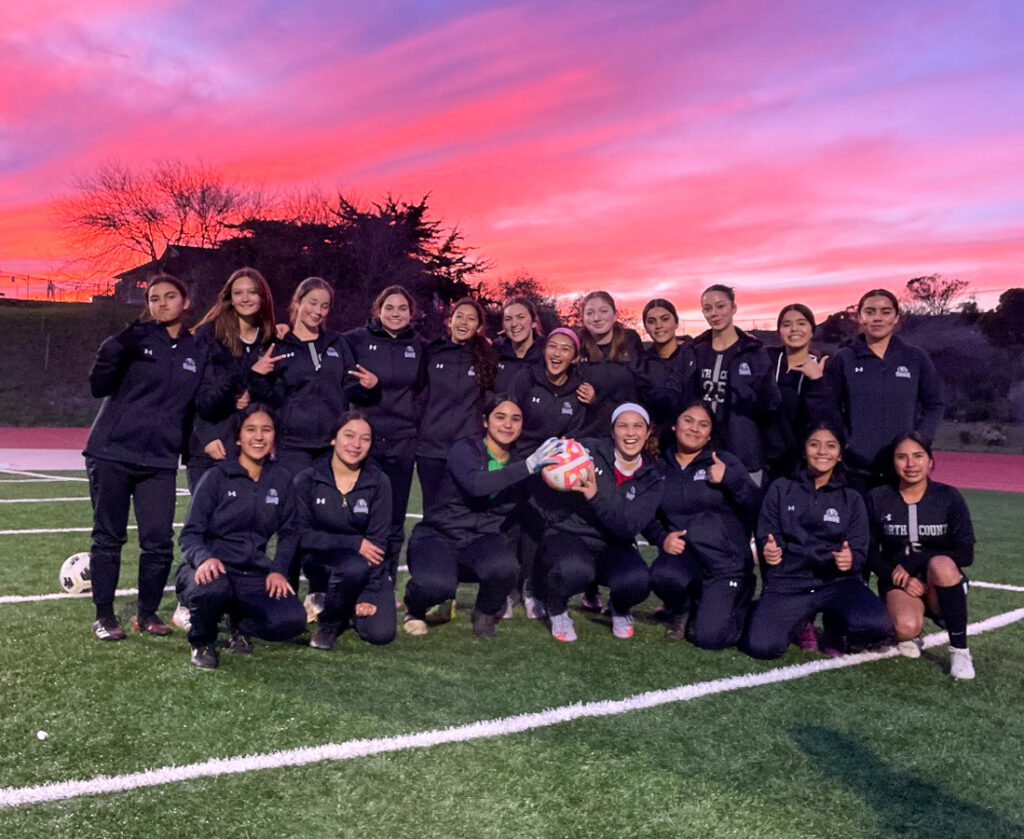 North Monterey County High will have one of the youngest starting lineups when it begins league play at Monte Vista Christian on Jan. 4.
The starting 11 will feature three seniors, seven sophomores and one freshman.
Condors coach Leandro Rosales said most players are getting used to the faster speed and skillset the teams have at the varsity level.
"That's one thing I tried to tell them in practice, you have to be there and play faster because a lot of times most of them are used to the JV level," he said.
The young Condors team has 10 sophomores, two freshmen, three juniors and four seniors.
Rosales has been impressed with having the underclassmen kind of take charge despite being the youngsters on the squad.
Sophomore center back Piper Gallego has stepped up as their main defender and Mitchell Machuca is NMC's ace goalkeeper inside the box, while forward Adrea Ibarra is the heartbeat of the team up front.
"Sometimes she's afraid of going body-to-body with the other girls because [Ibarra's] not used to it," Rosales said.
The Condors lost their matches to Scotts Valley and Harbor, but Rosales took note of how much they improved since the days of training camp.
He said it all starts in practice and building the intensity, then transitioning it over into the matches.
Rosales added some teams might be the favorite on paper, yet it's a different story once the players step on the pitch.
"Varsity level, it takes intensity, a lot of energy and you have to be smart with your head, too," he said. "Your feet are your tools, but your head is what you use the most."
The Condors begin league play at Monte Vista Christian on Jan. 4 at 5:45pm.