WATSONVILLE—It had been nearly two months since Monte Vista Christian School incoming senior Aiden Keegan saw any kind of action on the football field.
But now he's back, along with the rest of his teammates who participated in a 7 on 7 practice scrimmage against Gilroy High on June 30.
Keegan said it's been great getting back into the groove of things, especially knowing that he'll have a full 10-game season under his belt.
"I'm excited to get into that," he said.
The Mustangs competed in a pair of tournaments the previous week, followed by June 30's meeting with Gilroy for their 7 on 7s, which has been beneficial to Keegan and the rest of the team.
"Most people know we're a pretty hard-run team, we don't pass it too much unless we throw one in there once in a while," he said. "The 7s have really helped us."
MVC coach Jeremiah "J.B." Williams said he expects this year's group to be balanced and they should have no trouble finding talent to fill in positions.
"The work ethic, the continuity and the chemistry is amazing," he said.
Spohn said the summer practice has been helpful for him after coming off a shortened Covid-19 season. They had a mere two weeks to prepare for their season opener against Aptos High on March 19.
Now, Spohn has a chance to connect with his receivers and make sure they're on the same page.
"It was nice to at least have a season last year, but definitely having the summer (camp) has been very helpful," he said. "And we have a lot more guys coming out, so it's been exciting."
Williams said they have a good turnout of senior and freshman numbers, and some of the best numbers he's seen since joining the team as an assistant coach.
"We're just under 70 kids program-wide and for a school of 500, that's pretty darn good," he said.
Spohn joined the football team shortly after he finished playing the baseball season, which just ended May 27. In reality, he hasn't had much of an offseason.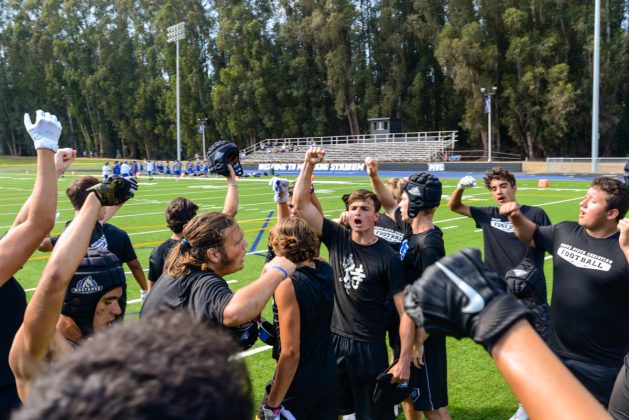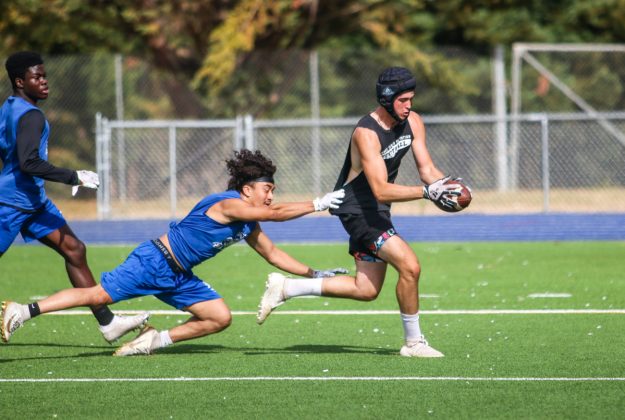 Last year, he was a backup to Brendan Doyle, who is the reigning Most Valuable Player of the Santa Cruz Coast Athletic League.
Spohn has some experience taking reps with the starters. However, it's taken some time for him to regain his throwing motion since making the transition from one sport to another.
Last year, they had to install a brand new defense and most of the defensive backs along with the linebackers needed help adjusting to the coverage.
"The 7-on-7s, you get real examples of how to do the coverages and all that. It's definitely been helpful for the season," Spohn said.
Williams called Spohn a natural born leader that'll talk the talk, and walk the walk; while Keegan is one of the more naturally gifted athletes because of his work ethic and he expects to be the best athlete on the field.
Keegan believes the 7-on-7 scrimmages and other tournaments will help keep them in rhythm leading up to the season opener. He said he's hoping to have a breakout year and aspirations of getting recruited to a college to continue his football career.
"I'm definitely looking forward to getting some highlights out there and pushing as hard as we can for the playoffs," he said.
The Mustangs will host North Monterey County High in a non-league contest on Aug 26 at 7:30pm. They return to the Pacific Coast Athletic League Gabilan Division after spending last season in the Santa Cruz Coast Athletic League where they finished with a 4-1 overall record.
"It's a tough league, it's a grinder and I know it is," Williams said. "Typically you have one stud guy but we don't have that. We're just good at every position and it's fantastic."