WATSONVILLE—Don and Jennifer Keathley have been part of the Monte Vista Chrisitan School athletic department for more than a decade, leading their respective programs to league titles and Central Coast Section appearances over the years.
But the longtime husband and wife coaching duo is stepping down and relocating to Texas, where Don will serve as a varsity baseball assistant and freshman football head coach at Little Elm High School about 40 minutes north of Dallas.
"It's exciting times, for sure," he said.
Jennifer was the head coach of the girls basketball program for the past 12 years. She was named Cal-Hi Sports' Division V State Coach of the Year for girls basketball in 2020.
She led the Mustangs to a pair of Monterey Bay League titles and made two Central Coast Section finals appearances. Jennifer said it wasn't an easy decision to make, especially after having built strong relationships in the community.
"For us, we're guided by our faith and Don felt called back to Texas. It's just something that happened and it wasn't planned at all," she said. "Sometimes doors open for us to provide opportunities for other people."
The Texas native is heading back to her home state, where she has a pair of interviews lined up for a coaching and teaching position. She hopes to bring the knowledge and experience they gained while at MVC.
Don, a Santa Cruz High alumnus, was a film major at San Jose State with dreams of getting into broadcasting. Instead, he became a substitute teacher at MVC in the early '90s and coached at Cabrillo College.
"God just kind of called us into teaching and coaching," he said.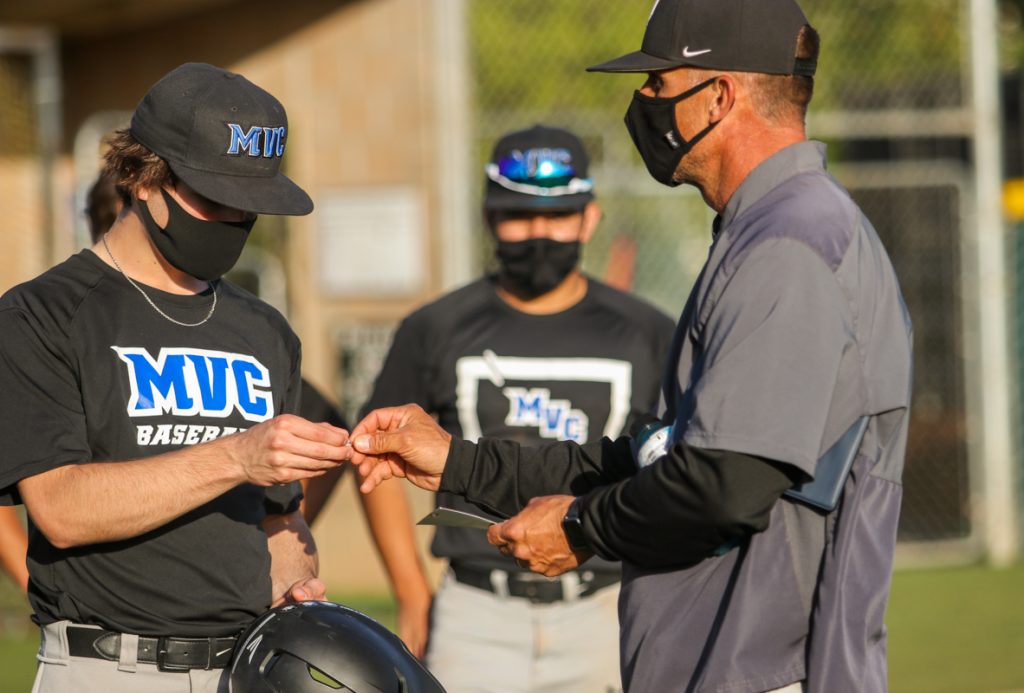 Jennifer moved to the area where she met Don and they moved to Houston in 1994.
Don became a teacher and coach for 14 years before returning back to Santa Cruz County. He landed the varsity baseball head coach position in 2009.
He went through some adversity in 2016 when he was fired, but returned three years later for a second stint from 2019-21.
"It was a tough experience to go through," he said. "I grew as a person but it kind of seemed like it was maybe something I couldn't get out from under the shadow of."
Don said there used to be a time when there was a dedicated athletic period and he was around the athletes year around, which is something he experienced during his final nine years in Houston and the first eight years at MVC.
"It's not like that anymore," he said. "I try to be a three-dimensional coach and I like to be around my athletes."
Don told the school when he was interviewing for some jobs that he had two options: (1) adapt to where they were heading, or (2) move on to a different situation to something he was familiar with.
"It's not a negative reflection on MVC, it's just that's the direction that they're going and because I'm 53 years old, I've been doing this for 28 years, I just wanted to finish my career in that environment," he said.
Don said he had plenty of offers through the years since he returned in 2009, but it was the players that kept him coming back to the Watsonville-based school year after year.
"They're just such great kids," he said. "We have high expectations for them and I think through the years they've definitely embraced that."
Don and Jennifer lived on campus and they were highly involved with the community, whether it was the baseball team going to Taylor Brothers Hot Dogs on Union Street after the first Saturday practice of the year or helping out local youth sports organizations.
"It's such a unique place when you live where you work and you have these relationships. It's unreal," he said. "The first two hours of our ride out of here is going to be really tough."
Jennifer, who was also a physical education teacher and ASB Director, said she's going to miss the players, students and faculty that have become more like family.
"It's really hard to leave just because we are happy and we do love everything about being here. It's not easy," she said.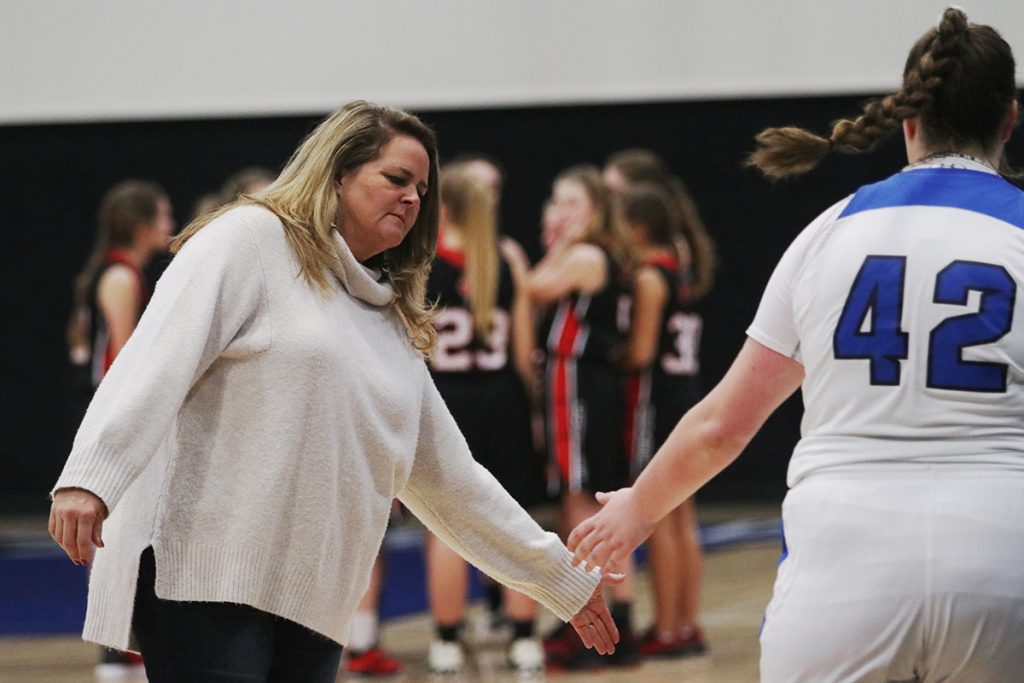 Coaching turnover
Monte Vista Christian brought onboard Jeff Silveira to serve as the new wrestling coach. But the school still has openings in girls basketball, baseball, track and field and boys golf.
The coaching turnover rate is high with more than 20 head coaches leaving their positions throughout Santa Cruz County. Aptos High needs a girls volleyball coach and girls soccer coach. Pajaro Valley High has openings for girls basketball, girls soccer and both girls and boys volleyball.
Pajaro Valley Athletic Director Joe Manfre said the large turnover is a year-to-year basis. He's had some years where he doesn't need to hire a coach and some years where he needs up to six coaches.
He said that he doesn't believe it has anything to do with Covid-19 because most of the coaches that left after this season coached through the pandemic.
"Honestly, it's just a year-to-year deal and this year is different," he said.
Manfre added that all of the positions opened up at the same time and he's barely had time to spread the word.
There are various programs still participating in summer camps. The girls volleyball team is the first program to begin its season in the fall. Manfre is optimistic that he'll get some bites on that job in the near future.
"I'm going to try to fill that as soon as possible as soon as I have a couple of viable candidates we're going to interview and then hopefully get somebody in there," he said.
For those interested in applying for a coaching position, visit edjoin.org.