Corralitos artist Sylvia Valentine is gearing up to show her original nature photography in the annual Open Studios Art Tour.
Her photography stems from her travels with her husband around the United States, Bali, New Zealand, Thailand, Canada and Mexico.
"Many of my favorite photos are from our own beautiful California coast, Santa Cruz, Carmel, Monterey, Big Sur and our own backyard in Corralitos," she said.
For Open Studios, Valentine will show around 100 of her nature photographs, plus her new line of "HeartFelt & Found" floral art made from felt flowers, paper and wood flowers, found objects and vintage items.
Her nature and travel photographs are on canvas, metal and traditional matted glass frames. Valentine will also include "shelf standing photos."
"I love the mystery of creating a hidden gem in something ordinary, and capturing the beauty of a moment, from a drive around town to an international adventure," she said. "Some of my new photos were from a spring trip to Yosemite after the winter rains where flooding in the valley created rare reflections."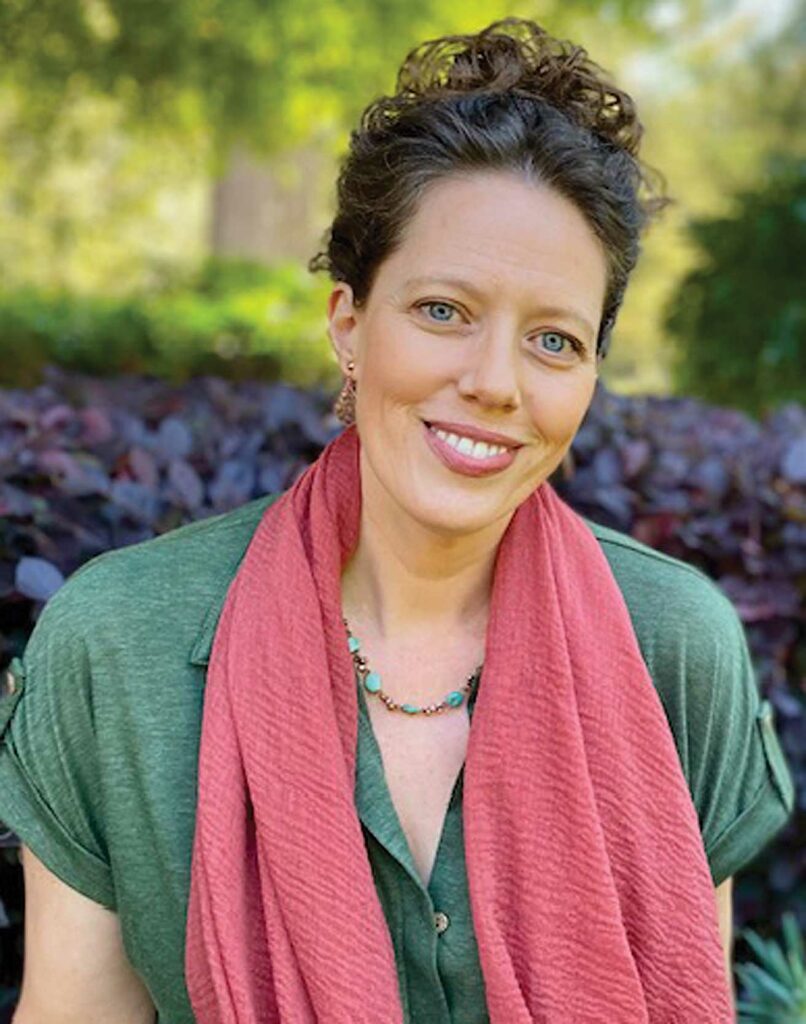 Other photos show this year's spring superbloom with fields of wildflowers near Pinnacles National Park and Mori Point near San Francisco.
Valentine says she has worked with Panasonic and Nikon cameras, but currently prefers one made by Canon.
"Some of my best selling shots—and client favorites—were taken with my iPhone 11 Pro, which I always have with me," she said. "I find it's more about the eye, angle, light and feeling level, than the camera and settings."
Valentine added that her name, Sylvia, means "Maiden of the Woods."
"I feel at home in nature," she said. "I love capturing the spirit of a place, experimenting with different angles and light to explore unique perspectives."
She discovered photography on a trip to New Zealand in 2008 with her husband, Paul Henrichsen, a helicopter pilot at Specialized Aviation in Watsonville. After sharing her photos with friends and family, she was encouraged to share her work in local galleries, First Friday shows, retail stores and in a series of greeting cards. That exposure led to showing in Open Studios for eight years.
Valentine was recently named a winner of the 2023 California Arts Council Fellowship Award. Out of 500 applicants, 40 emerging artists were chosen.
"I am so honored with this prestigious award and the $5,000 scholarship to further my artistic endeavors," she said.
She was voted Best Photographer three years in a row in the Good Times Best Of category and her photo entries in the Santa Cruz County Fair have earned her numerous first place ribbons.
Additionally, Valentine self-published a hardcover coffee table book, "Sanctuary: A Portal to Presence." The book features her photography, poems and quotes by her favorite authors and others "to match the essence in each of my images."
The Open Studios Art Tour unfolds over three weekends between Oct. 7-22 throughout Santa Cruz County.
Valentine's show dates are Oct. 7-8 and Oct. 21-22 from 11am-5pm at 33 Karen Drive in Watsonville.
Her work can be viewed at SylviaValentine.com and instagram.com/sylviavalentinephotography.
For information on Open Studios, visit santacruzopenstudios.com.