Tarmo Hannula:
Christmas Eve 2019. The year is winding down. Last minute shopping, for some, is now moving at the speed of light. Traffic is more hectic.
•
A series of 14 original paintings by Capitola artist Ed Penniman are now showing at Ella's at the Airport Restaurant and Lounge on Aviation Way through Jan. 27. Restaurant owner Ella King said that the art has been selling fast.
•
This morning a motorist smashed over a fire hydrant on Airport Boulevard behind the Safeway at Freedom Centre. The car then plunged off the roadway and into a ravine before the driver got out and took off on foot. The crash opened up a geyser that forced Watsonville Police to redirect traffic in the area for more than an hour. Watsonville Fire Capt. Matt Ryan headed up the 10:50 a.m. incident. The driver was not located. Public Works came to the rescue to shut off the water.
•
On my way home from work Monday evening I got a tip from a friend that Santa Cruz Police had blocked off a section of Pennsylvania Street. Around 1:20 p.m. they served a search warrant at a residence on the 300 block because investigators had information a resident at the property had access to an assault rifle. Police closed off that section of Pennsylvania Street. At first officers from the Emergency Service Unit approached the home, burst through the front window and searched the place. Police then spent several hours poking through the property, including a large RV in the driveway. Some officers wore protective "moon suits" during the operation. Officers from the DOJ joined SCPD and the District Attorney's office to complete the investigation. No arrests were made. An official with SCPD said police have been at the home several times in the past.
•
On Saturday I swung by the Post Office on Soquel and Seabright avenues in Santa Cruz to drop off two letters and I couldn't. That was a first. No, they weren't closed. When I went indoors and picked my way through a line of impatient customers I tried to open one brass handled letter drop slots and it was so packed with overflowing letters that I couldn't open it. So I tried the next slot: Same thing. That's when I went outside and approached the two full-sized mailboxes. They were both so crammed full of mail that I couldn't budge the handles. I came home with the letters in hand.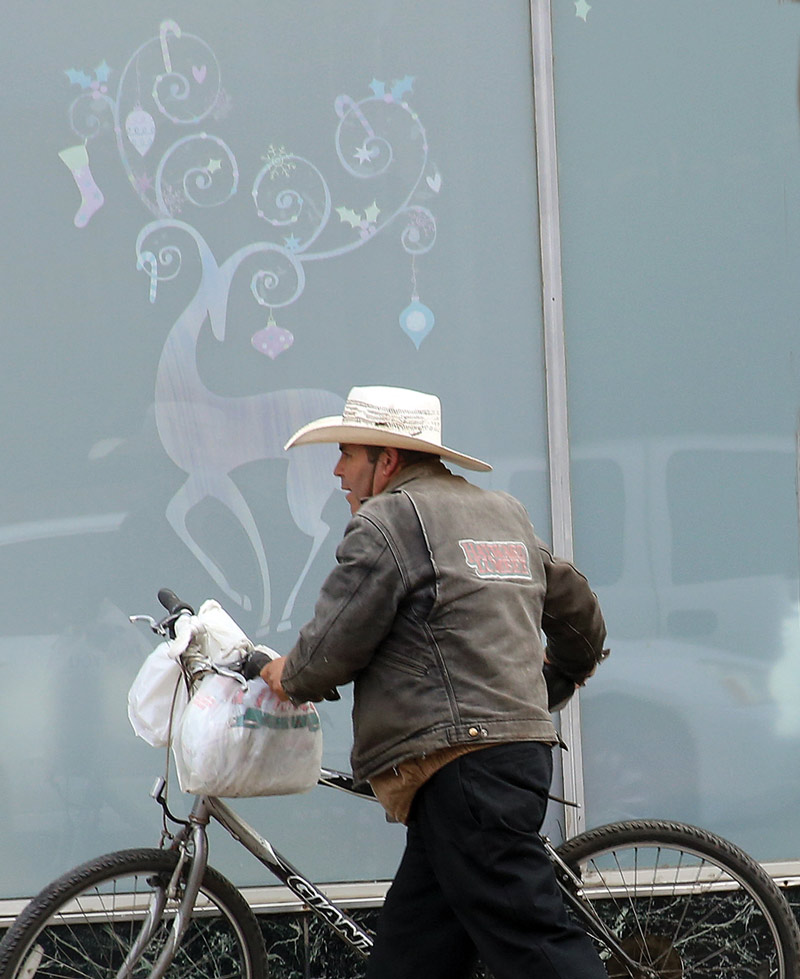 •
Best of the holidays to everyone. I'll start up the next About Town on Thursday as we glide toward the end of 2019.
•
Quote of the day: "My idea of Christmas, whether old-fashioned or modern, is very simple: loving others. Come to think of it, why do we have to wait for Christmas to do that?" ― Bob Hope