WATSONVILLE—A new bakery that offers a dazzling and colorful line of pastries, cakes, fancy cookies, cupcakes and more has recently opened in downtown Watsonville.
Ricarmi Panaderia y Pasteleria at 11 East Fifth St. is the realization of a longtime dream for Ricardo Lopez and Armida Rodriguez: To operate such a business in the city they live in.
"This is something we've dreamed of for so long," Rodriguez said. "We tried so long and worked very hard to make it at the flea markets, but it is a lot of work. So this feels so good to have a home for our business."
The glass display cases in the business, sandwiched between Mi Ranchito Supermercado and Watsonville Cyclery, are testimonials to the rich array of fine treats, from cupcakes that radiate like rose petals, to traditional Mexican flan and brightly colored cookies.
"It's simply beautiful," said CEO of the Pajaro Valley Chamber of Commerce and Agriculture Shaz Roth, who found time to wander into the business. "I think I gained 10 pounds just from the amazing smells."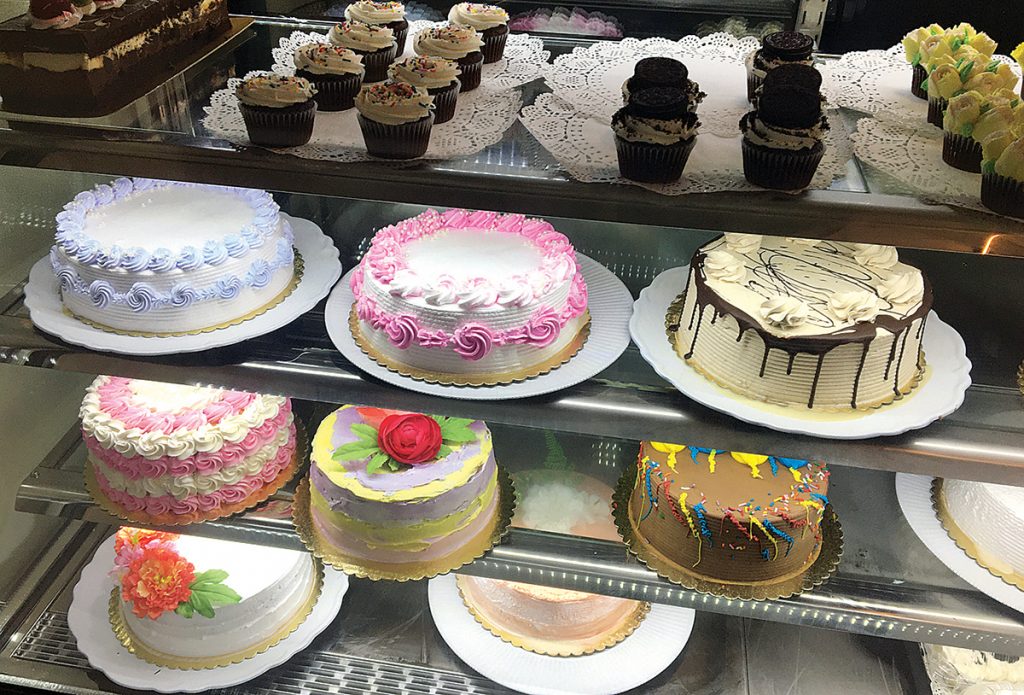 One woman darted out of the business with a small white pastry bag in hand.
"I drive by here all the time so I had to stop and try something," said the woman who went by the name Jennifer. "I got the coconut cake. I think their stuff looks amazing. We'll see; I'll give it a try."
Debbie Baker, owner of Baker Brothers Appliances two doors away, said she was delighted to see Ricarmi open their doors.
"It looks really good," she said. "I see people sitting at their outdoor tables under the umbrellas all the time."
Ricarmi also offers hot coffee, gluten-free goods and will run regular specials.
Ricarmi Panaderia y Pasteleria can be found on Instagram and Facebook or by calling 831-206-3831.