After researching and running multiple pop-up venues, Eve Ayala and her wife, Teresa Madrigal, have swung open the doors to their new shop, TBH (To Be Honest).
"We're locals, born and raised in Watsonville," Ayala said. "We are second generation Mexican women. Our shop comes from years of passion and a blend of great fashion and eco sustainability."
Situated in East Lake Village Shopping Center where Ace Hardware, Staff of Life natural foods, and a host of other businesses operate, TBH features a wealth of hand-picked vintage clothing, jewelry, accessories and home decor, in addition to a candle-making operation.
"Our candle-making experience started when we wanted to add something homemade by us to our business," Ayala said. "We realized while burning candles at home what harmful ingredients were in these candles and we wanted to make candles that were safe. In order to stand out from the crowd, we researched the best ingredients, soy, toxin-free, safe and natural, eco-friendly, plastic free and biodegradable."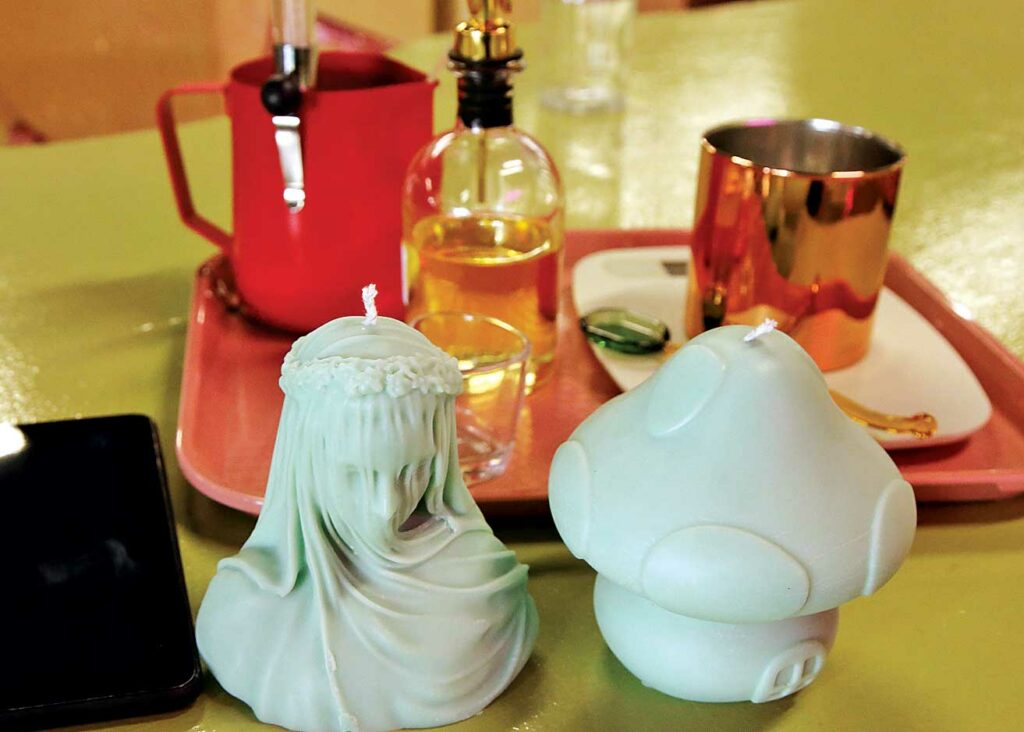 Their first venture in candle-making led them to their own online business that spread quickly to 26 stores worldwide.
"We moved to L.A. to discover new opportunities in fashion only to realize our biggest and brightest dreams were waiting for us in Watsonville, with our community," Ayala said. "In L.A., Eve learned new skills as a photographer and created an impressive photography portfolio."
Meanwhile, after years of studying and rigorous internships, Madrigal became a fashion stylist with a portfolio that boasts editorials with celebrities such as Ziggy Marley, Why Don't We and Elizabeth Ludlow, and feature films on Netflix.
"While we enjoyed our careers, we wanted to spend more time with our family, so we started an online vintage shop," Madrigal said. "Second hand clothing and handmade goods run in our family."
In a business statement, the pair wrote: "We sell curated mass and femme vintage clothes of all styles, all ages and all categories, candles, gifts, home decor, jewelry from local small businesses and soon we'll be hosting a self-guided candle class."
Additionally, the business welcomes family fun time, date nights, birthday parties, bridal parties, team building and more.
While creating their business they were awarded the Green Business Certification in December after meeting requirements to prevent pollution, reduce waste, conserve energy and save water.
TBH, 1044 East Lake Ave., is open daily from 11am to 6pm. They can be reached at 323.384.4420 or at tbhstudio.co.
Editor's note: an earlier version of this story incorrectly listed the name of the store To Be Honest as To Be Heard. An earlier version also used the wrong name in reference to Madrigal's portfolio.