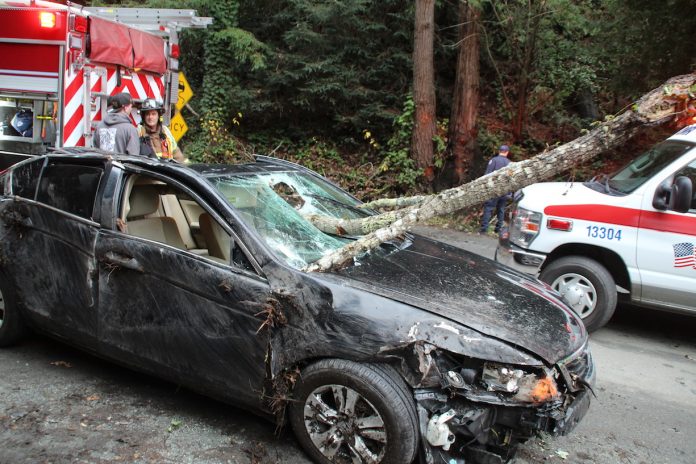 APTOS—A man was taken to a Bay Area trauma center Sunday afternoon after the car he was in crashed into a ditch along Valencia Road, causing a collision that drove a large branch through the windshield.
According to the California Highway Patrol, the driver of a Honda Civic was traveling north on Valencia Road near Siesta Drive about 3:40 p.m. when he lost control and went into a ditch. He then drove out of the ditch, turned the vehicle around and parked on the other side of the road.
The passenger suffered a head injury.
Kaleb Hassel, 22, was charged with causing injury while driving drunk, a felony. He was released from Santa Cruz County Jail after posting $10,000 bail, jail records showed. He was not injured.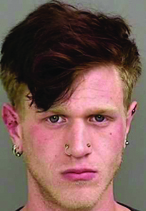 The southbound lane of Valencia Road was closed briefly during the investigation and cleanup.