Artists in Santa Cruz County are setting the stage for the annual Open Studios Art Tour which runs three consecutive weekends.
After being mothballed last year during the pandemic, this year will offer the public a sweeping array of art, from paintings, photographs, assemblage and prints to sculpture, textiles and jewelry.
Santa Cruz artist Maia Negre said she has shown her work that largely captures beach, surf and tropical themes, at Open Studios four times in the past.
"It's such a joy to do Open Studio," she said. "To open your studio to the public—it's a different kind of show: To be able to engage with the people where they can see where the art is made and who the artist is."
Negre's works range in size from 12-by-36 inches to 36-by-60 inches. A few of her paintings are oil on canvas. And this year Negre will display a few surfboards that feature her original designs.
"With Covid, it's a little different this year," Negre said. "Most of my art will be shown in my front yard. I want visitors to be comfortable. Open Studios offer a great way to make that personal connection with people and for them to see the creative process in the works."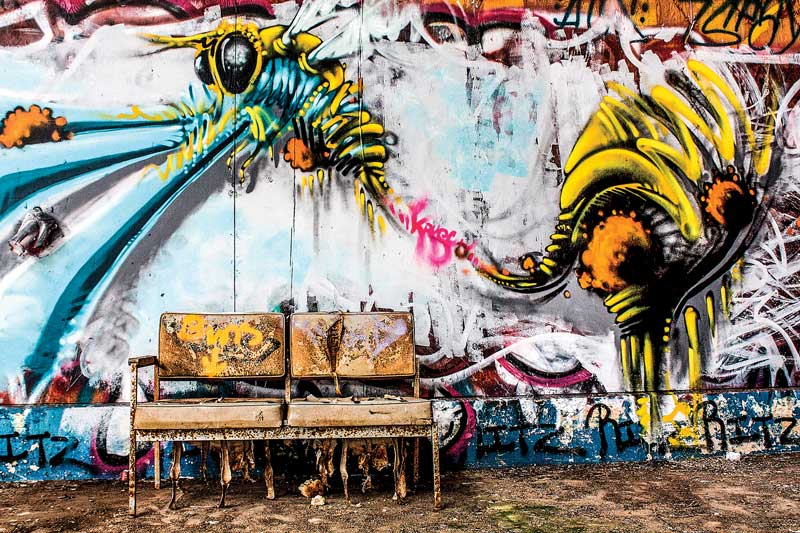 This year, 295 artists, working in dozens of mediums, will be on the tour, said Ann Ostermann, Open Studios director.
"There are seasoned artists who've participated since 1986, talented newcomers, and makers and creators of all kinds," she said. "We're so happy to be producing the tour again this year. This year we welcomed 65 freshmen artists. Artists are really looking forward to having one-on-one conversations with their visitors after a long year of interacting with folks online."
Longtime Watsonville artist Bonni Carver is preparing her walls for the tour. She'll be showing around 50 matted and framed water colors that range from 10-by-14 to 20-by-28 inches, with a few larger works as well. 
"Because of Covid, instead of travelling to places like Mexico, I've been going around the Central Coast with my painting group," Carver said. "This has inspired many of my recent works."
Carver, who teaches painting locally, is a former middle school English teacher at Monte Vista Christian School and has shown her works extensively around the county. She also painted a large outdoor mural several years ago on Main Street in Watsonville depicting an early-day apple box label as part of a city-wide mural project.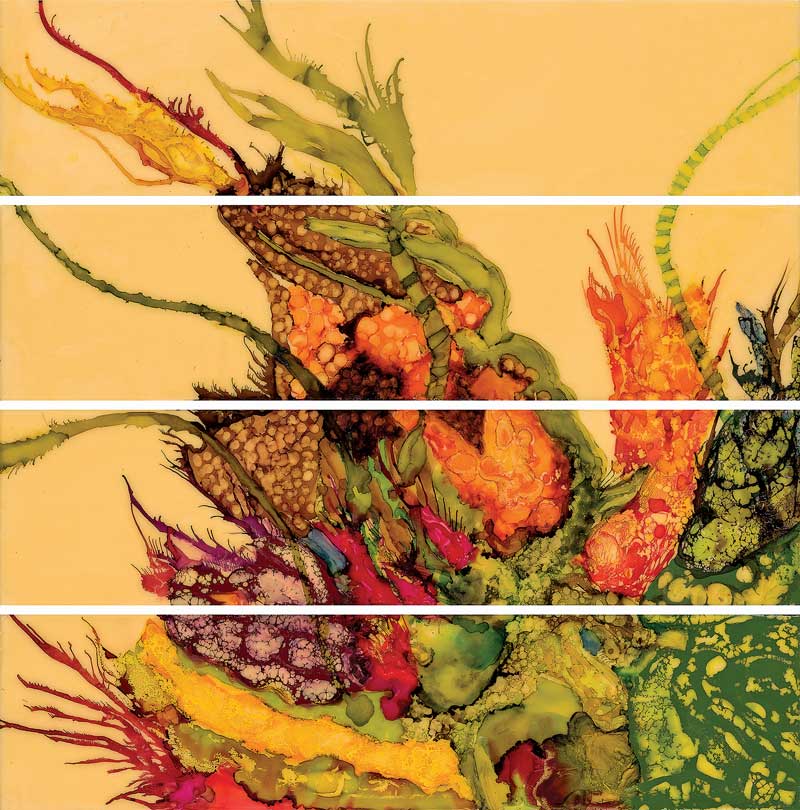 In Aptos, artists Hedwig Heerschop and Susanna Waddell will show their works in adjoining studios at 9083 Soquel Drive, suites 1 and 2. Heerschop will be showing her photo-etchings while Waddell will exhibit encaustic paintings. Both artists are long-time players at the Pajaro Valley Gallery.
Negre's studio is at 4315 Gladys Ave. in Santa Cruz. Carver's studio is at 688 Delta Way in Watsonville.
Studios are open from 11am-5pm Saturday and Sunday each weekend, with South County studios on Oct. 2-3 and North County on Oct. 9-10.
The final weekend, Oct. 16-17, features select artists.