Yesterday I stopped by the Aptos Village Center on my way to another appointment to see the first addition to the Celebration Brick Program that my colleague, Tarmo Hannula, wrote about last week, and to get another photo for when the article runs in the March issue of Aptos Life. Community members can pay $200 to get a brick of their own, featuring the words of their choice, inside the Aptos Village Green near New Leaf Community Market. I enjoyed seeing the variety of messages, from heartfelt (marriage proposals, dedications) to slightly obscure (one brick reads, "Did you insure the eggs before the goose?").
•
Yesterday Sheriff's Deputies arrested a man, Malakai Veikoso, in Capitola after he was pulled over for a vehicle violation on Clares Street. During a search of his car, deputies found two loaded handguns, over two pounds of marijuana and other cannabis products and pills.
•
The car of a missing woman has been found in Davenport. Janice Kent, 69, was last seen yesterday afternoon, according to the Santa Cruz County Sheriff's Department. She was wearing a tan-colored hoodie, white T-shirt, jeans and black shoes. The Sheriff's Office is asking for anyone with information to call 911.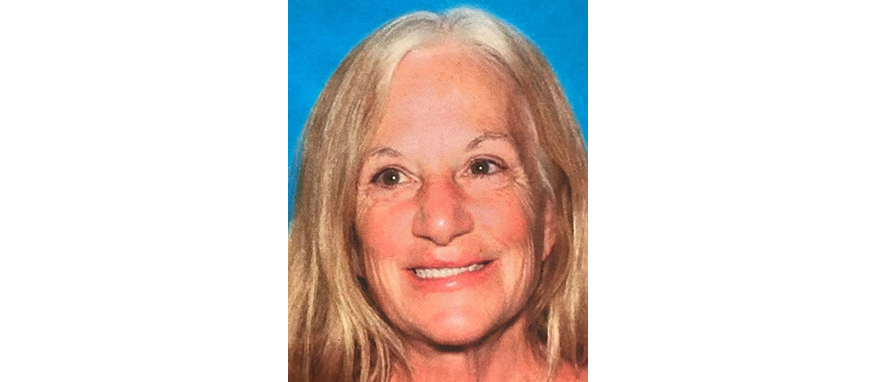 Janice Kent
•
This Thursday the Watsonville organization Youth N.O.W. ("No Other Way") will celebrate its 10th anniversary. The after-school program, which offers middle and high schoolers in the Pajaro Valley educational, recreational and social support, was founded in February 2010 by Dave Grazien. Youth N.O.W., 31 Carr St., will host the Pajaro Valley Chamber of Commerce and Agriculture's monthly Chamber Mixer on Thursday from 5-7 p.m., where they will celebrate the major milestone.
•
Also on Thursday, Indivisible South County will host a Candidate and Issues Forum at the Watsonville Public Library, 275 Main St., from 6-8 p.m. Meet the candidates for state senate, Maria Cadenas and John Laird, and learn about Measures R and Y. The event is free. To reserve your spot visit eventbrite.com. For information visit Indivisible South County's Facebook page.
•
A special article in the San Francisco Chronicle today exposed the California Lottery for shortchanging schools by tens of millions of dollars. A state audit revealed that the lottery failed to follow a new state law, which aims to maximize educational funding. Schools received $36 million less than owed, the article claimed.
•
I don't know how many of you follow rugby, but on Sunday Ireland lost to England 24-12 at the Guinness Six Nations. I might not be a big sports fan—I find plenty of games tedious to watch—but rugby has always been fun. It is quite literally a combination of soccer, American football and wrestling—but much faster than any of those. Too bad Ireland lost… I was definitely rooting for them. "Ruck and roll!"
•
Quote of the day: "If you think adventure is dangerous, try routine. It's lethal." —Paulo Coelho