SANTA CRUZ—Class of 2020 Salutatorian Michelle Soriano says she has come out of Pacific Coast Charter School a changed individual.
"I'm leaving as a different person—but in a good way," Soriano said. "I feel like I'm better at looking out for myself, and not just academically. I learned a lot."
Pacific Coast Charter School, a K-12 school headquartered at The Towers building on Green Valley Road, offers students a different path to public education. Kindergarteners through eighth-graders work through homeschooling while grades 9-12 are mostly independent study, with optional in-person classes, workshops and clubs offered.
Soriano was at PCCS for three years. The most challenging thing about her time there, she said, was learning to work independently.
"It was a big adjustment, staying on top of everything, by myself," she said. "But all the staff and teachers… were very welcoming and willing to help out. I really appreciated that."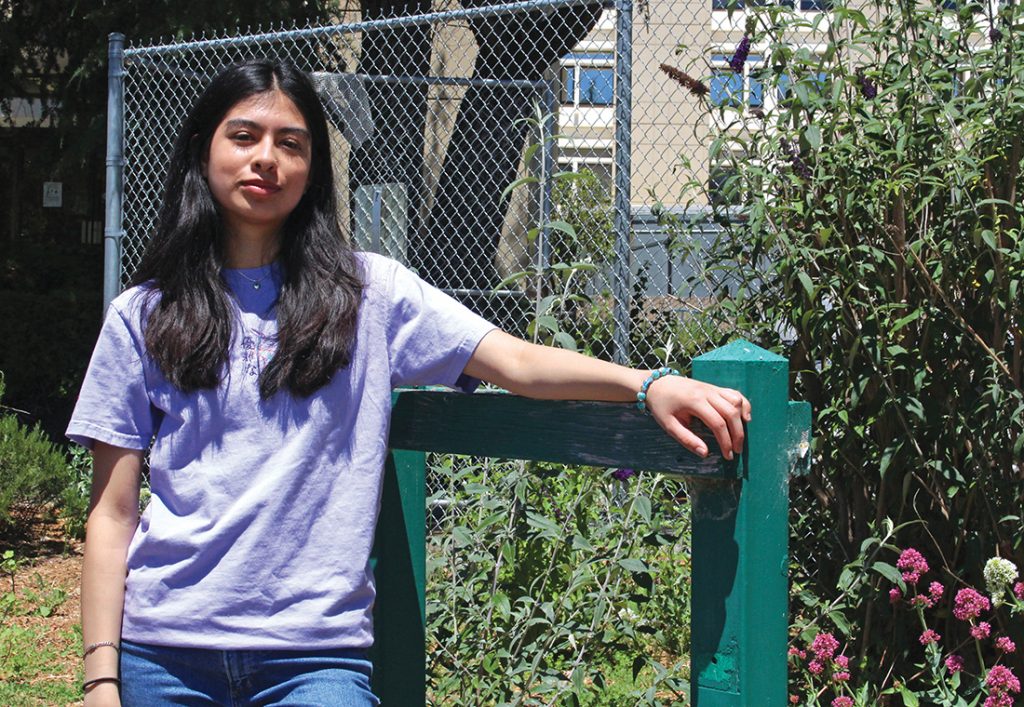 Class Valedictorian Celeste Vazquez had a vastly different experience, having been at PCCS since she was in Kindergarten.
"It was a different kind of schooling, but I liked it a lot," Vazquez said. "You make new friends every year. You become close with staff and teachers. It's a great environment."
Vazquez plans to attend Cabrillo College in the fall, with the intention of studying sonography to become an ultrasound technician.
"I always knew I wanted to be part of the medical field," Vazquez said. "But not just as a nurse or doctor. [Sonography] is a different field not everyone know about. It's kind of specialized."
Both Vazquez and Soriano singled out supervising teacher Whitney Hegg as a major supporter during their time at PCCS.
"She showed me a lot of understanding and support that really helped," Soriano said.
Soriano will also be attending Cabrillo College in the fall. She says she is interested in studying filmmaking and directing, but is open to other paths as well. Academics aside, Soriano said she hopes to travel and explore the world.
"It is tempting to just stay where you are, where things are familiar," she said. "But I don't want to be stuck in one place. I think experiencing other places is really important."
PCCS's class of 2020 graduated on June 1 in a drive-thru ceremony at their school. Teachers and staff were present to cheer on and congratulate graduates, and the school even created special t-shirt and masks featuring its mascot, the pelican, to hand out along with the diplomas.
The school's principal Drew Singleton said he was proud of the student's resilience and strength despite the changes.
"They are taking it really well," he said. "I'm shocked, actually, how they've faced everything. The class of 2020 is strong… [and] they are going places."
Vazquez had a similar sentiment.
"I'm grateful we'll get to graduate, in whatever way we can," she said. "I'm excited to move forward."
Added Soriano: "I'm definitely bummed I didn't get to have a proper goodbye to my school and friends," she said. "But I had a good run [at PCCS], I did my best, and I know I'm prepared."