WATSONVILLE—The Watsonville man accused of killing his wife and leaving her body in a vehicle in Santa Cruz was arrested early Tuesday morning after crossing the border into the U.S. at San Ysidro, Watsonville police said.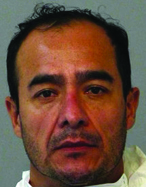 Cesar Hernandez, 47, fled to Mexico, where he is a legal resident, after allegedly murdering 24-year-old Brenda Becerra. The Santa Cruz County Sheriff's Office on Tuesday said she died from blunt force head injuries, and mechanical asphyxia, meaning she was strangled.
Hernandez has been charged with murder. He is being held in Santa Cruz County Jail without bail, jail records showed. He is set to be arraigned Friday morning.
Watsonville Police Capt. Anthony Magdayao said Border Patrol agents stopped Hernandez Monday evening as he made his way through the checkpoint. WPD Detectives drove overnight to arrest him.
The victim's family reacts
Becerra's cousin, Alma Aceves, said that a WPD investigator let the family know of the arrest around noon Tuesday.
"It's just pure emotion," she said. "It's like we won the lottery. It's so crazy. It's surreal….We still have a long way to go to get justice, but this is what we wanted."
Police believe that Hernandez murdered Becerra at their Watsonville home on the 700 block of Rodriguez Street, and then drove her in the family's Ford SUV and abandoned her body and the vehicle on Mission Drive in Santa Cruz.
Becerra was first reported missing at 3am on Oct. 15, about a half-hour after Hernandez dropped off the couple's two young children with family members in Watsonville.
Her body was found in the vehicle just before noon the same day.
It is still unclear how Hernandez made it to the border and why he re-entered the U.S. after leaving the country.
Aceves said the news was initially surprising, but after further reflection on the couple's relationship, the shock dissipated.
"It's a shocker, but at the same time it's not really a shocker—that's the sad part," she said. "Me and my mom knew (Hernandez) was a monster."
Aceves said she had heard Hernandez was verbally and mentally abusive to her cousin, but she never thought she was in any physical danger.
"Brenda, that was her world—she had so much love for him," she said. "I couldn't say no. I had to approve because I saw her so happy with him."
Aceves described Becerra as a "beautiful soul" and a devoted mother who loved the outdoors and lived for person-to-person connection. Becerra lived with Aceves and her mother in Watsonville while she attended Pajaro Valley High School. She moved out after she married Hernandez, Aceves said.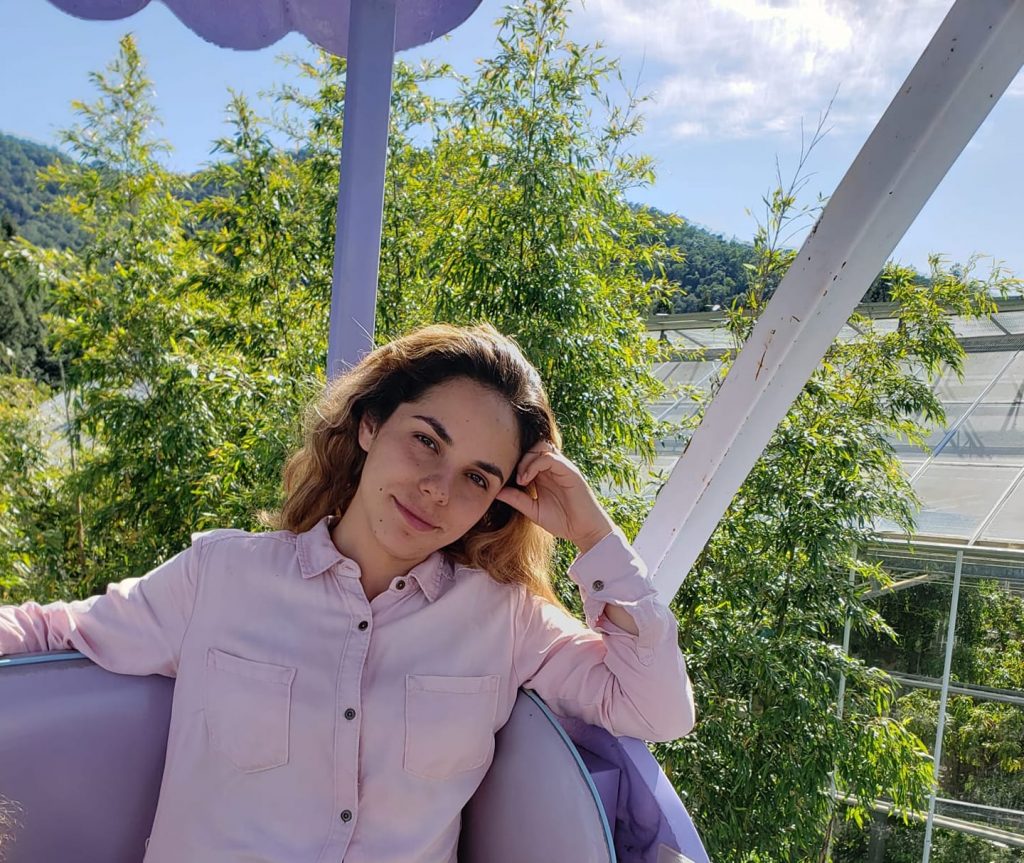 Becerra's kids are currently living with the Aceves family—along with two of Becerra's brothers.
"Her kids were her everything—she lived for those kids," she said. "We're thankful that she raised such beautiful kids. We're now noticing it more now that we have her kids with us. She left them so educated, so well behaved, so smart."
Becerra worked at Dominican Hospital in Santa Cruz as a cleaner, the hospital confirmed Tuesday. Aceves said Becerra had plans to attend college, earn a degree and enter the medical field.
"She had so many goals, and being busy, working and having kids didn't stop her—she still managed," Aceves said.
A friend of the family has set up a GoFundMe account for Becerra. The funds, Aceves said, will be used to send her body back home to Guadalajara, Mexico, where her mother and the majority of her family still lives.
So far, more than 160 people have donated roughly $9,000 to the account. Aceves said the outpouring of support from the community has been overwhelming.
"Even though Watsonville is such a small town, we're all so united," she said. "We're so overwhelmed with love and support and donations, the donations keep coming. I cannot believe how generous people are all around town."
The investigation is ongoing. Anyone with information is asked to call Det. Pablo Andrade at 768-3354 or the WPD anonymous tip line at 768-3544.
Editor's note: Managing Editor Tony Nuñez contributed to this report.