SANTA CRUZ—A man and a woman were arrested Thursday on suspicion of carrying out a series of armed robberies around Santa Cruz.
Manuel Alejandro Montoya, 21, and 28-year-old Leilani Marie Allen, both of Santa Cruz, were taken into custody on a host of charges, said Santa Cruz Police Lt. Arnold Vasquez.
The rash of robberies began Wednesday shortly after 10pm. Santa Cruz police were dispatched to a report of an armed robbery in progress at Domino's Pizza on the 2200 block of Mission Street. Upon arrival, police learned that the suspect had fled after committing the robbery with a semi-automatic pistol, Vasquez said.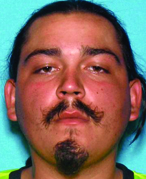 Around 20 minutes later a second in-progress armed robbery was reported at the Valero gas station on the 1300 block of Ocean Street. Officers found the suspect matched the description of the previous robbery, Vasquez said.
Then, about 10 minutes later, a third in-progress armed robbery was reported at Lloyd's Liquors on the 300 block of Soquel Avenue, less than a mile from the Valero station.
Vasquez said officers believe the three robberies appeared to be connected.
Additionally, there was a fourth in-progress armed robbery that occurred preceding the three aforementioned cases, but Vasquez said that the case is still under investigation.
SCPD identified Montoya as the suspect after following a number of leads and watching hours of video footage. They issued a warrant for his arrest Thursday.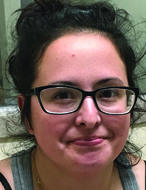 At 4:30pm that day detectives spotted Montoya as a passenger of a vehicle traveling southbound on the 700 block of Ocean Street, Vasquez said. They arrest him without incident. He was booked into Santa Cruz County Jail on the warrant issued for multiple counts of armed robbery and conspiracy. His bail has been set at $75,000.
Vasquez said Allen was determined to have driven Montoya to each of the robberies and acted as the getaway driver. Allen was arrested and booked into Santa Cruz County Jail for multiple counts of robbery, conspiracy and accessory.
SCPD worked with the Santa Cruz County Sheriff's Office and the Modesto Police Department.
---
SCPD asks anyone with information about the case to call SCPD Detective Taylor Trueblood at 831-420-5837.