This week's edition of the Pajaronian Sports Ticker highlights local prep athletes for their performances during the week of March 20-26.
Coaches and athletic directors are encouraged to submit scores and stats to [email protected]. Follow sports editor Juan Reyes on Twitter @jmreyes831 for scores and news updates.
Preps of the Week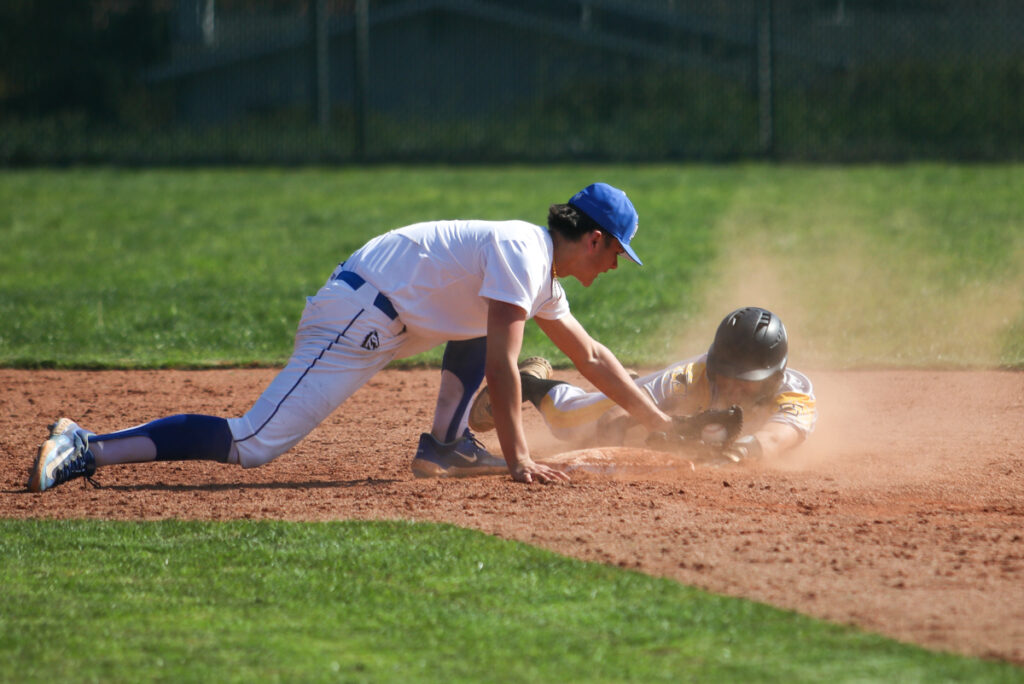 Boys: Monte Vista Christian senior Jojo Keldsen recorded a no-hitter and a grand slam for the Mustangs baseball team in its 14-2 win over Watsonville High in Pacific Coast Athletic League Mission Division action on March 25. He recorded five strikeouts in the no-hitter, giving him 40 on the season and improved to a 3-1 overall record on the mound. Keldsen also hit a home run in a 5-0 win against the Wildcatz in Game No. 2 of a doubleheader.
Girls: Aptos High senior Kailani Aguayo drove in the game winning run for the Mariners' softball team with a walk-off base hit in its 10-9 win in extra innings over Scotts Valley in Santa Cruz Coast Athletic League action March 24. She batted 3-for-4 with an RBI and a pair of runs scored for Aptos. 
Rising Stars
Aptos High junior Mileena Carbajal batted 2-for-4 with an RBI and a run scored for the Mariners softball team in its 10-9 win over Scotts Valley in SCCAL action March 24. Fellow teammate sophomore Bailey Fulton batted 2-for-3 with an RBI and two runs scored for Aptos.
Aptos High's Ben Nowark and Andrew Cox both earned medalist honors after they shot a 41 for the Mariners boys' golf team in a 213-262 win over Santa Cruz High in Santa Cruz Coast Athletic League action at Seascape Golf Club on March 23. Fellow teammate Lucke Garvey shot a 42, followed by Tyler Grosdidier (44) and Colby Culbertson (45) for Aptos (3-0).
Aptos High senior outside hitter Jackson Miller finished with nine kills, three digs and a pair of aces for the Mariners boys' volleyball team in a four set (25-17, 23-25, 28-26, 28-26) win over Soquel High in SCCAL play on March 23. Fellow teammate sophomore middle blocker Jackson Bloom recorded seven blocks and a pair of kills, while senior outside hitter Chuy Muñoz finished with 11 kills and two digs for Aptos.
Games of the Week
Aptos vs. Santa Cruz, baseball, Friday at 4:30pm: The Mariners (5-3, 3-1) will attempt to bounce back against the SCCAL rival Cardinals after Aptos suffered its first loss in league play to Harbor on Monday.
St. Francis vs. Pacific Grove, softball, Friday at 4:30pm: The Sharks are hoping to get a chance to step on the field for the first time this season in a PCAL Mission Division meeting against the Breakers.
Watsonville at North Monterey County, baseball, Saturday at 1pm: The Wildcatz (3-4, 2-2) will travel to Castroville to take on a winless Condors (0-7, 0-4) that is searching for their first win of the season.