Labor and labor-related issues continue to get center stage attention from the Reel Work May Day Film Festival as it moves into its 20th year. Thanks to a body of volunteers, the festival, already out of the gates in its 2021 season, is still alive and well as it navigates the second year of the pandemic.
Twenty years ago, Jeffrey Smedberg, Santa Cruz unionist and activist, and a handful of others in Santa Cruz County's State Employees International Union, SEIU, decided to launch the film festival. They felt that people needed to be informed and reminded what unions do, had done and stood for. Two decades later, the festival still flourishes, its second year as a virtual entity, still kept in motion by volunteers.
Last year, under the restraints of Covid-19, the festival made some changes. Surprisingly, the changes created a model for this year and resulted in altering the festival from being a Central California Coast event to going international. In 2020, for example, filmmaker Cosima Dannoritzer of "Time Thieves" appeared on Zoom from Barcelona, Spain. This year, even more international filmmakers will appear at the festival's Zoom events.
The festival, which began April 1 and runs through June 1, is featured in two forms: 2021 Festival Selections and Classic Labor Films.
2021 Festival Selections are available to watch for a week, from Thursday to Tuesday, and culminate with a Tuesday night online discussion with filmmakers and others at 7pm. This year's selections include from April 25-28, "Celebrating 30 years of the African American Theatre Arts Troupe," with performances and an April 27 online Zoom discussion at 7pm with Director Don Williams and others.
April 28 to May 4 is "COVID's Hidden Toll," a documentary by Daffodil Altan on the treatment of people who bring us our food. May 5-11 presents Utah Phillips in Charles Hall's movie, "Tales From the Long Memory." "Italian Labor History" is the theme for May 8-14.
Friday nights from 6-8pm, Community TV will live-stream Classic Labor Films in Santa Cruz County on Comcast, Channel 27, and Charter, Channel 73. Friday night films will highlight festival favorites from the past such as 2012 selection, "We Are The 99 Percent," 2008 selection, "Secrets of Silicon Valley," 2004 selection, "Uprooted: Refugees of the Global Economy," and 2016 selection, "WEconomics: Italy."
For more information visit reelwork.org.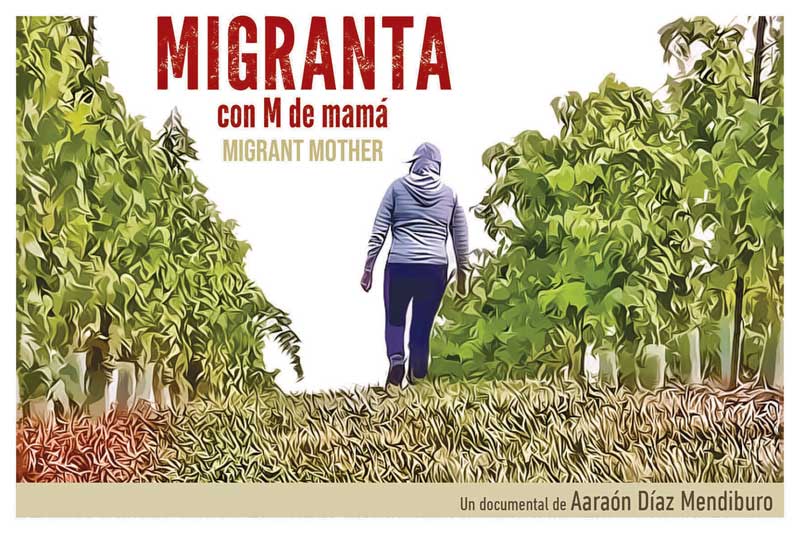 2021 Schedule Excerpts
April 13
"In Search of Professor Precarious" — A "precarious" contingent faculty member in Canada quits his job to make a film, asking part-time and full-time non-tenure-track professors across Canada about their job insecurity and low pay. 
"Precarity U" — Employees at the University of Toronto speak out about work and shine a light on things that need to change during the United Steelworkers Local 1998 Casual Unit bargaining campaign.
"Wildcat: UCSC TA COLA Strike" — After their statewide union, UAW Local 2865 was unable to secure a satisfactory compensation package, UCSC grad students initiated a wildcat grading strike in December 2019, escalating to a full teaching strike in February. 
April 20
"Fall Back Down" — A punk romantic comedy in which a depressed ex-activist takes a job in a sweatshop where he and his coworker make a grim discovery.
April 27
"Celebrating 30 Years of AATAT" — Celebrating 30 years of The African American Theater Arts Troupe (AATAT), a student-based 
"Sweat" — "Sweat" tells the story of a group of friends who have spent their lives sharing drinks, secrets and laughs while working together on the factory floor. 
May 1
"Haymarket" — The Chicago Haymarket Affair in 1886, where a bomb was thrown into the ranks of police, was followed by an eruption of panic and violence resulting in a trial and execution of presumably innocent workers' rights activists. 
May 4
"COVID's Hidden Toll" — PBS Frontline documentary on repercussions of the pandemic.
May 11
"Tales from the Long Memory" — Folk singer Utah Phillips criss-crosses the country on freight trains in search of teachers that would help to understand himself and where he came from. 
May 14
"Giotto: The Proletarian Twentieth-Century of Giordano Bruschi" — Historical events of resistance and social struggle of Italian workers as told by Giordano Bruschi, partisan, worker, protagonist and witness of the last century.
May 18
"Port Triumph" — In the 1970s, the 1,500 organized workers of Puerto el Triunfo—mostly women—were amongst the more privileged laborers in the country. Then, state repression eliminated union leaders or drove them into exile. 
"Migranta con M de Mama" — Three migrant women in Canada under the Agricultural Worker Program describe the complex world of maternity from afar. 
June 1
"The Third Harmony: Nonviolence and the New Story of Human Nature" — This is the story of nonviolence through the testimony of seasoned activists.