Hundreds of people, toting festive balloons and armloads of flowers, showed up for the commencement ceremony for Renaissance High School on June 2.  Led into the Mello Center by their principal, Deanna Young, the line of 61 seniors filled up the first three rows of the auditorium as cameras clicked and videos captured their final moments with the school.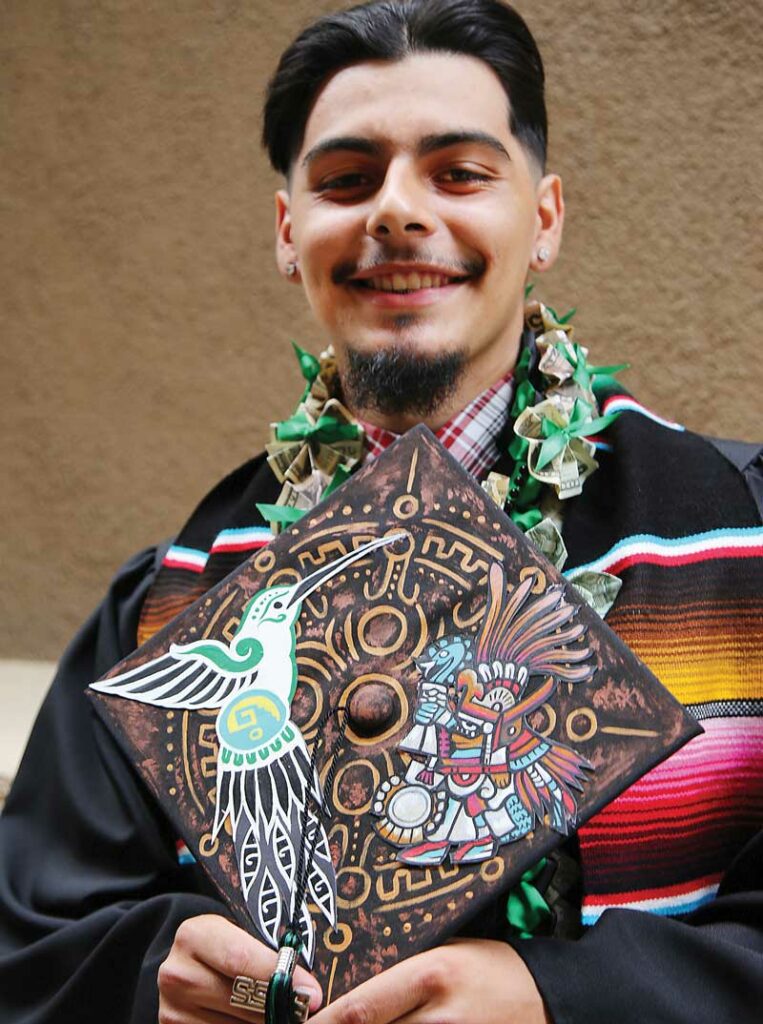 Ernesto Rodriguez described his experience at Renaissance as a "game changer."
"I had great teachers and I got the help I needed," he said. "Since there are a lot less students here I felt less pressure and I got way more help here at Renaissance. Teachers like Jennifer Proffitt really changed things for me; she cares about her students and she pushed me to excel."
Sophia Gonzalez said she found the "right help" she needed during the pandemic.
"I was really messed up with the Covid thing," she said. "But this school really helped me. They have the patience to learn who you are and to work with you. They give you a shout out and awards for small things that really give you a boost."
She said she plans to go to Cabrillo College to become a medical assistant.
"Renaissance was so helpful for me," she said. "They helped me jump into the next step in my life and I made some great friends here."
At the podium, Young told her senior class, "You have accomplished something at a time that no one could have imagined and something about which you'll be able to tell future generations … Everyone knows the world is in need of profound change; we just can't seem to agree on the right way to go about that. It is our humanity that will change the world next."
Young went on to emphasize the words generosity, compassion, love, patience, discipline, gentleness, forgiveness, empathy and friendship in her closing speech.
Renaissance High School was established in September 1971. It has been designated by the State Superintendent of Public Instruction as one of the 20 Model Continuation High Schools in California.