WATSONVILLE—Renaissance High School brought 41 graduates to the stage at the Santa Cruz County Fairgrounds under mild, sunny skies on June 2.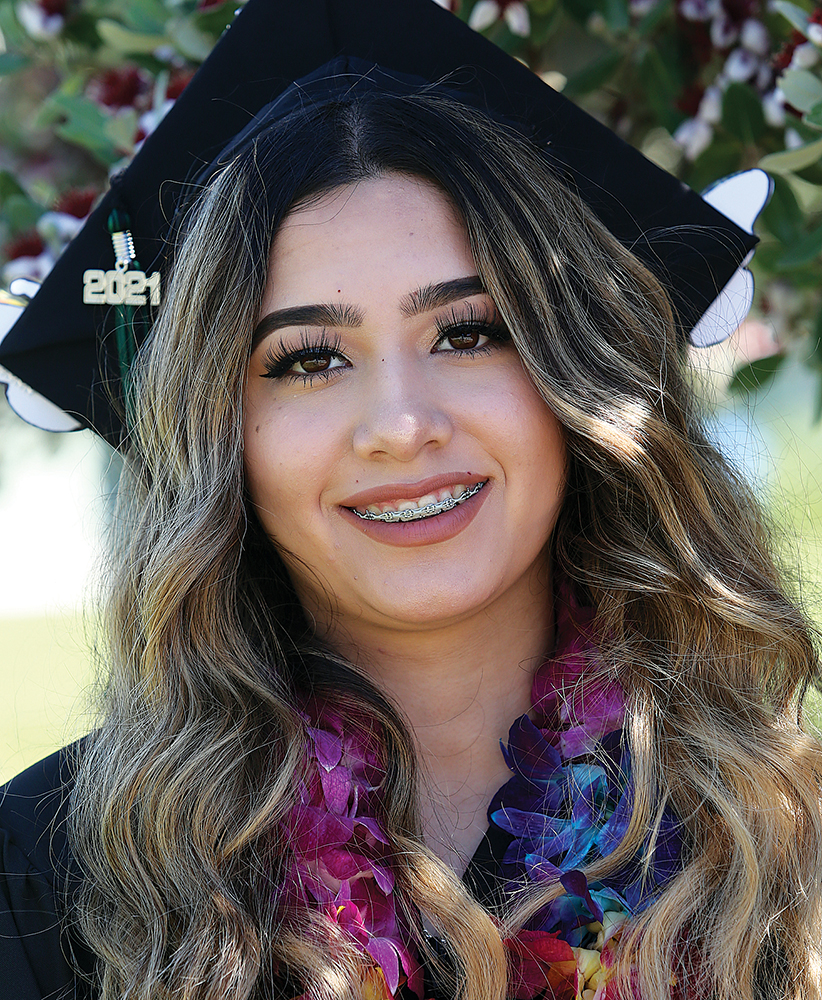 "The past 16 months has tested your tenacity—not seeing friends and teachers in person," said Drew Singleton, a principal within the Pajaro Valley Unified School District who sat in for principal Deanna Young who was out on a family emergency. "I am so proud of you, Dragon nation, for doing what it took to get to this point; to go out into the world and make it an amazing place with your actions."
Student of the year, Melanie Guzman-Perez, shed praise on her high school for the assistance she got.
"I really liked it here," she said. "They helped me a lot. The teachers are super supportive and they care about their students. I was able to graduate because of them. Teachers like Mr. Patrick (DeMera) really helped me with math; he made sure I followed through with the problems and made sure I understood."
She said she now hopes to move on to Monterey Peninsula College.
Israel Mondragon came to Renaissance in the middle of his sophomore year.
"At first, when I came here it was confusing and it took me a while to settle down and find my place," he said. "But I got good help here. I reached out to the teachers and they heard me. The principal, Deanna Young was great. (Teachers) Patrick (DeMera) and Robert (Ehrlich) made a big difference for me: They helped me realize what I needed."
Mondragon said that since he has experience in maintenance and landscaping, he hopes to look into work with the city of Watsonville.
"For me, today is a big deal: This is what my mom wanted me to do," he said.