SANTA CRUZ—A group of community members is offering a $200,000 reward for information leading to an arrest in the case of a man who was kidnapped from his Pleasure Point home and murdered on Oct. 1.
The reward is the largest of its kind in Santa Cruz County history, Santa Cruz County Sheriff's Sgt. Brian Cleveland said.
Tushar Atre was kidnapped just after 2 a.m. He was later found dead from a gunshot wound on the 24000 block of Soquel San Jose Road, where he owned property.
The Santa Cruz County Sheriff's office held a press conference Wednesday, during which it announced the reward, and released video of a "person of interest" who was seen stopping on a bicycle in front of Atre's house and staring at it for several moments before riding away.
"We're asking the public at this point, that if anybody recognizes this person or this bike, to please come forward and notify the Sheriff's Office," Cleveland said.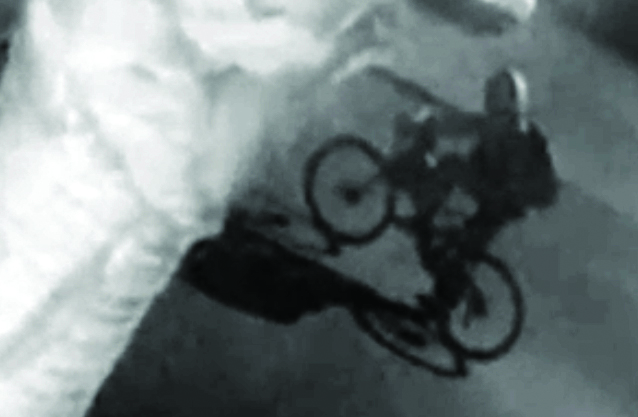 Detectives believe that three men entered Atre's residence, and then forced him into his girlfriend's white BMW SUV before driving away.
The sheriff's office on Wednesday also released a map showing the path of travel of the vehicle.
According to Cleveland, it traveled on East Cliff Drive, along the shoreline, toward 41st Avenue, drove the entire length of that street before turning south onto Soquel Drive. The BMW then went up Porter Street onto Soquel San Jose Road.
Anyone on the road at that time, or who saw the vehicle, is asked to call the Sheriff's Office.
Sheriff Jim Hart said that investigators have been working on the case since the crimes occurred.
"The thought of a group of people entering someone's home, kidnapping them and killing them right here in our community is hard to imagine, but it occurred," he said. "And today I hope that the information we provide you will jog somebody's memory, and compel somebody to come forward and provide my office with relevant information."
•••
Anyone with information is asked to call 454-7635 or email [email protected]