WATSONVILLE—Richard Del Piero was a Watsonville High School graduate, a U.S. Air Force Veteran and a local farmer who as a school board member in the 1960s helped reign in several local education agencies to create the Pajaro Valley Unified School District.
Del Piero died June 10 at 96 years old.
A child of Italian immigrants who came to the U.S. from Italy after WWI, Del Piero started school without knowing English, and went on to build his life around helping the community that was his home nearly his entire life, said his son Marc Del Piero.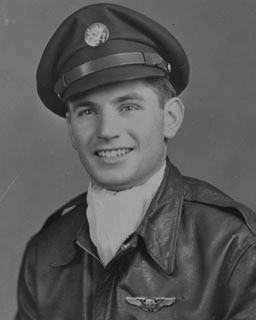 "He was always one of those people who assumed that, because he and his family had benefited so much from being here, that he ought to try and give back, and he did," he said. "He did more than talk about it," he said. "That's the message he would want everyone to understand—that even if you start off in a place that's not necessarily the front of the pack, you can get there if you work hard."
After graduating from Watsonville High School, Del Piero enlisted in the Air Force during WWII, where he trained as a pilot and completed 25 successful missions as a turret gunner in a B-17. He then applied to the FBI, which rejected his application because his mother was still not a U.S. Citizen.
So Del Piero bought his family farm and in 1948 married the love of his life Patricia Borcovich.
While farming was his livelihood, Del Piero was a lifelong advocate of education. As a member of the Pajaro Elementary School Board of Trustees, he was one of several people who advocated for consolidating local school districts, which supporters saw as a way to combine resources.
A controversial issue from the outset, it was ultimately successful in the mid-1960s, efforts that took numerous late-night meetings around his family's kitchen table.
"He always tried to think about four steps in advance in terms of his community actions," Marc Del Piero said. "He tried to understand what the consequences of the things that he was supportive of would ultimately result in. And because of that, he was able to implement some programs like the unification vote that I think has largely served the community well over the best part of the last 50 years."
Del Piero also was part of the efforts to choose a location for Aptos High School.
His son Eric Del Piero described his father as a "prince of a guy" who frequently helped immigrants fill out the paperwork and other tasks necessary to become legal residents.
"He was a wonderful guy," he said. "A guy who would do anything for anybody, and went out of his way to help anyone. If you wanted to emulate the best of what you could be, I would say that he was"
His son Kris Del Piero, who has taken over the family farm, said his father was a hard-working man known to begin his days as early as 3am, "ready to go."
"And he always stressed everyone getting as much education as they could," he said.
Del Piero's friend Alex Solano, who took Del Piero's seat on the Pajaro Valley Unified School District Board of Trustees in the mid-1970s, said he was a quiet, thoughtful man.
"He was a real gentleman," Solano said.