SANTA CRUZ—Gov. Gavin Newsom on Friday pulled Santa Cruz County off the state Covid-19 watchlist, a move that could allow the easing of some restrictions put in place to slow the spread of the virus.
Santa Cruz County Health Officer Gail Newel in a Monday press conference said that interim State Health Officer Erica Pan called to give the news that the county was off the list as of Aug. 14.
Newel said the news came after a "glitch" in statewide Covid-19 data tracking system caused about 300,000 data records not to be transferred to the state's CalREDIE data system between July 25 and Aug. 4.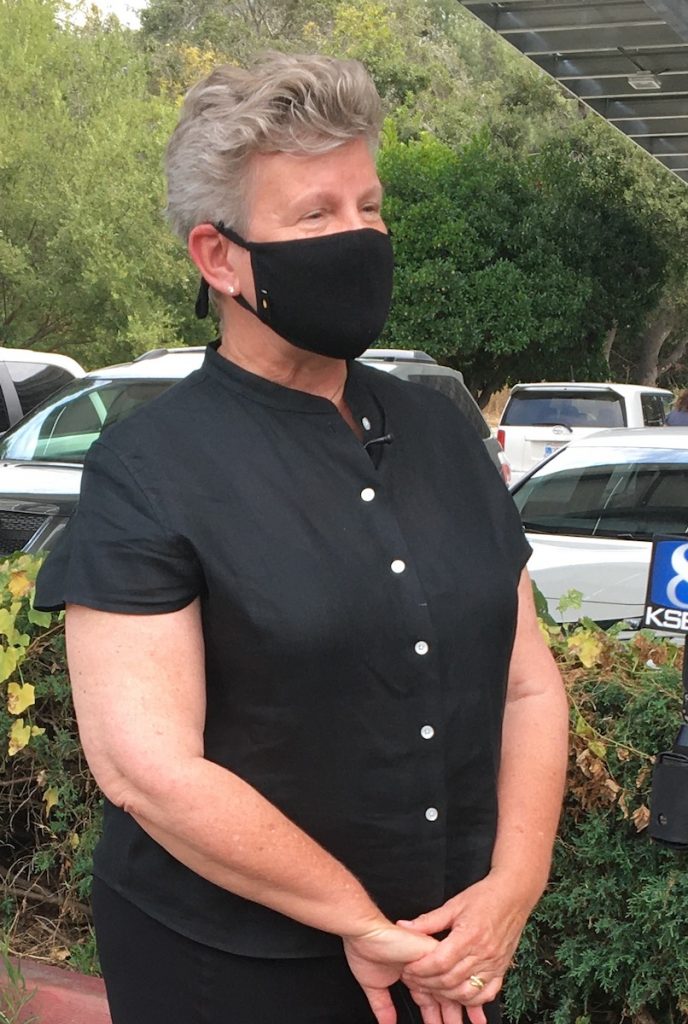 When the data became available, Santa Cruz County's numbers improved enough for the removal, Newel said, adding that the dip was likely due to a willingness by the community to follow health and safety guidelines.
"What that means right now is that we've done a good job again in responding to what we were worried would be a surge," she said. "We've done really good as a community in containing or mitigating the disease here."
The county will see no immediate changes, Newel said.
If the county stays off the list for 14 days, schools would be able to reopen without a waiver from the health officer, although doing so would be up to the individual school boards.
Even if school districts wanted to make that move, however, Newel said that the county does not currently have the resources to test teachers and staff every two weeks, as they would be required to do, Newel said.
"We do not have that kind of resources at this time," she said. "For the foreseeable future, our schools will continue distance learning."
Reopening businesses would be up to the state health officer, Newel said. But that could come sooner that expected, as the new state health officer is revamping the Governor's roadmap to recovery. That could come with the possible easing of economic restrictions, with an announcement expected late this week or next week, Newel said.
Despite the good news, the numbers can change, Newel said, placing the county back on the watch list.
"We expect this to be the first of many waves of disease in Santa Cruz, and so we need to get ready to ride those out for the next coming months as long as we're dealing with Covid," she said. "So I encourage the public to continue to be as vigilant and watchful as they have in the last few weeks."