SANTA CRUZ—Santa Cruz Police on Tuesday arrested a man who they say stole a bicycle from a 10-year-old girl as she rode home from school with her friends the day before.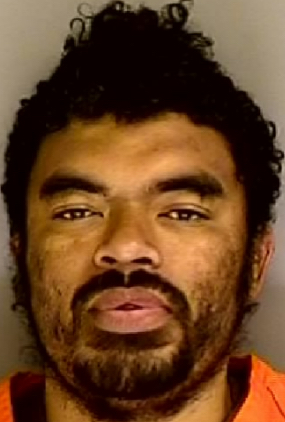 Jordan Howard, 33, listed as transient, was charged with robbery and false imprisonment. He was booked into Santa Cruz County Jail in lieu of $50,000 bail, jail records showed.
According to the Santa Cruz Police Department, the girl was riding with friends along the Santa Cruz Coastal trail near Bellvue Street when Howard blocked their path and demanded a bicycle.
He then fled on the bike.
The victims were uninjured. Officers were unable to immediately find the suspect. The next day, a Santa Cruz Parks and Recreation worker, who had previously seen a photo of the stolen bicycle on social media, spotted a person with the stolen bike under the Soquel Avenue Bridge along the East River Levee, police said.
The worker called police, who found Howard with the bicycle. He was arrested and admitted to the robbery.
The stolen bike was returned to the victim. Anyone with information is asked to call SCPD Lt. Jon Bush 420-5874