WATSONVILLE—St. Francis High football coach John Ausman doesn't have much to work with when it comes to building a "powerhouse" program.
The school has roughly 220 students enrolled and the football program brings in about 20% of the student body—40 players—for both junior varsity and varsity squads.
"For many schools, they would be, 'Oh no, we're in trouble,'" Ausman said. "We're like, 'Whoa, this is awesome.'"
Still, no matter how many players show up to the first day of spring training they're always ready to play.
The hard work paid off this past season for a quartet of Sharks players including Garrett Lee and Charles Valencia, who are both committed to attend NCAA Division III Lewis and Clark in the upcoming fall season.
Johrdan Garibay will attend the University of Redlands and Dez Litel is going to the University of LeVerne to play both football and baseball. Both colleges are also in the NCAA D-III.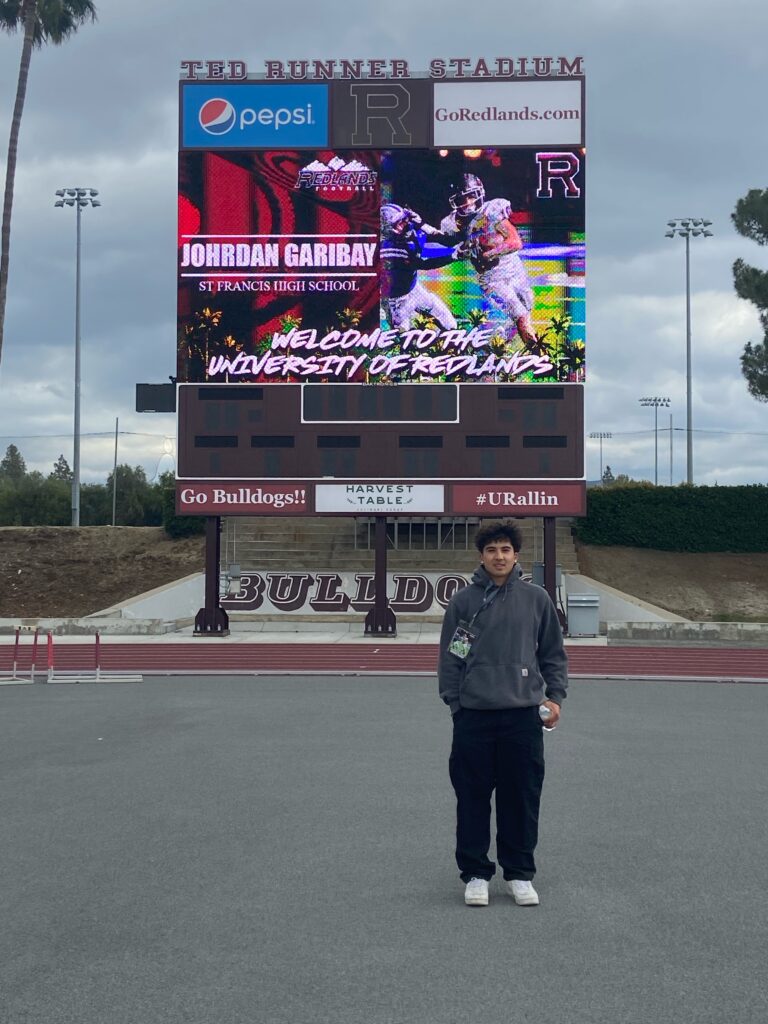 Lee said he wants to major in business and mentioned that Lewis and Clark features one of the best business programs in the area.
"Football is important to me but at the end of the day, if I'm not playing football for the rest of my life then I gotta find something else to do," he said.
Ausman said he's been fortunate enough to have students passionate about the game of football and academics.
"I think there's kind of a mind structure of being able to work hard and come back the next day, going out on a Friday or Saturday and playing with your guys is pretty special," he said.
Lee said he took a road trip to Oregon with some friends to visit schools in the area. It wasn't until he set foot on the Lewis and Clark campus that it felt like home.
He was welcomed by the entire football team including both the players and coaching staff.
"Right away we hit it off, it's like we were friends already," Lee said. "It was kind of a no-brainer when it came to picking the school just because like I said, it felt like home to me."
The Pioneers finished with a 3-6 overall record and they went 2-5 in Northwest Conference play.
Lee said the players admitted it wasn't their best season but now they're hungrier than ever for a turnaround season.
"Ready to prove themselves and just ready to come back next year, and kind of shock everyone," Lee said.
Lee knows what it's like to be on the underdog team, including last year's Sharks football team that shocked opponents to reach the Central Coast Section Division V finals.
Lee, who at the time was still a senior at St. Francis, got a chance to stay the night in the dorms on campus. He also got to work out with the football team.
"It was cool to work out with the guys there because I had their [quarterbacks] throwing to me, I had their wide receivers helping me out, giving me tips," Lee said. "It was just awesome getting that next-level experience, even though I'm still in high school."
Ausman said numerous players including Josh Hernandez and Isaiah Gonzalez—both from the Class of 2021—sought to continue playing. They realized that a Division I school wasn't the only option.
"There's plenty of opportunities to play and not only play but to further your education," he said.
Hernandez next year will be a sophomore at LaVerne, while Gonzalez recently signed with NCAA Division I Rice University where he'll be fighting for a spot on the offensive line.
But before that, Gonzalez took the unconventional route by playing junior college football at the City College of San Francisco.
The Rams defeated Riverside City, 22-19, in the California Community Athletic Association football championship to capture their 11th state title in the program's history.
"We had a great team, a great group of guys and when you have a great group of guys around you, coaches see you and they want to see everybody," he said.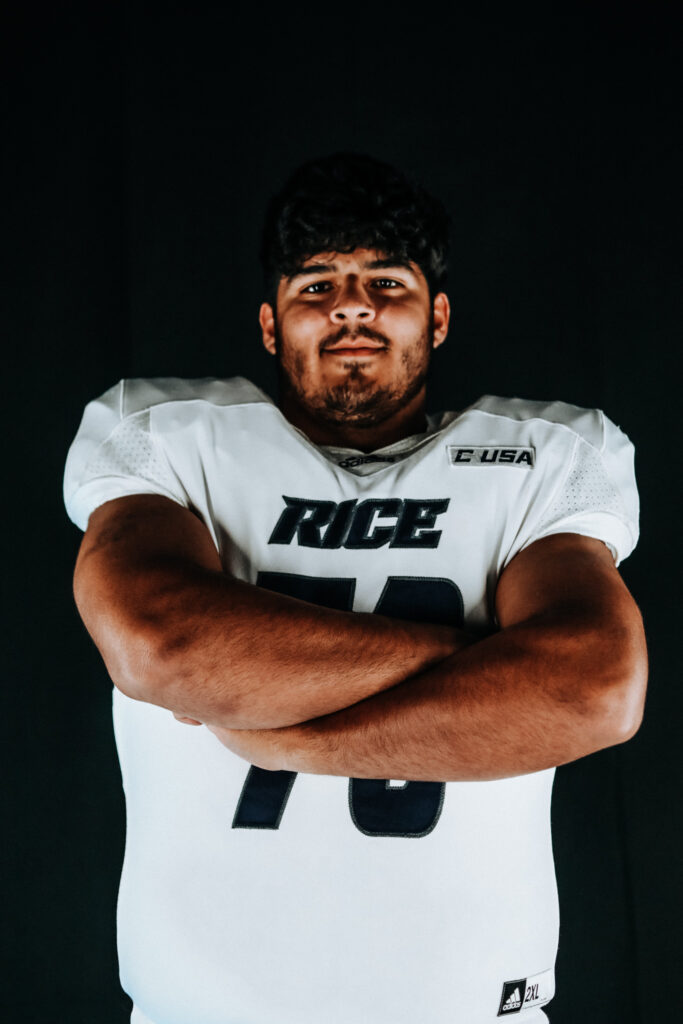 Rice's coaching staff reached out to the 6-foot, 3-inch, 310-pound offensive lineman in mid-April to visit the campus in Houston. It didn't take long for him to make a decision and he committed the following month.
"I was excited to be able to talk to them," Gonzalez said. "Even just talking to them was great for me."
Rice running backs coach and Super Bowl champion CJ Anderson reached out to Gonzalez after watching him practice at CC San Francisco.
Anderson—a Vallejo native—played at Laney College in Oakland before transferring to Cal where he ran for 1,135 yards on 198 carries and scored 12 touchdowns in two seasons (2011-12).
"He's a really good guy, really cool, easy to talk to and all that," Gonzalez said. "It was great to be able to get his perspective on things."
It's been a long journey for each of these players who started the path at St. Francis.
Gonzalez said he thinks one thing that made him grow as a person was the size of the school, which allowed him to meet and talk to everybody.
"Having a small football team, it was difficult at times, but you find a way to play through it," he said. "The coaches definitely helped do that. Keep all of us motivated, keep us together and work as a whole."
Ausman said he's also been fortunate to have alumni such as Joey Garibay, who played under Ausman, return to his coaching staff.
"That love of the game and what we did when they were there, and being able to pass that along I think is huge, too," Ausman said.
Gonzalez, an All-PCAL Santa Lucia First Team selection, added there's also the attention to detail. That means showing up to work every day no matter what the day has brought.
The former standout lineman said that Ausman along with the coaching staff has done a great job of bringing together a group of scrappy Sharks always ready for a feeding frenzy.
"Because really that's what it is, it's just playing football at the end of the day," Gonzalez said.