WATSONVILLE—It was a memorable campaign for St. Francis High alumnus Saul Noel Aquino who closed out his senior year as a champion, while also earning a couple of accolades along the way.
The standout student-athlete was named the Most Valuable Player in the Pacific Coast Athletic League's Mission baseball division and the Lineman of the Year in Santa Lucia's football division.
Aquino was instrumental in helping the baseball team capture the program's first Central Coast Section championship. He also assisted the football team in getting to the title game for the first time in the program's history.
Aquino said he never imagined being able to compete in one CCS championship, let alone two of them.
"When I first got there and you told me we're going to do all this, I would be like, 'Yeah, I don't think so,'" he said. "It's honestly the coaching staff, too. We all bought in … they gave us this belief in us where we just took it and ran with it. Even if we lost those hard games, we didn't dwell on them."
Aquino will now be able to add another feat to his list of accomplishments. The Pajaronian is naming him our 2022 Male Athlete of the year. His stellar performance on the field and dedication in the classroom is what separated him from the other worthy candidates.
St. Francis football coach John Ausman is usually one of the first school staff members to arrive on campus early in the mornings.
However, sometimes he would drive up to see Aquino standing there waiting for him because that was the only time he could get a ride to school.
Ausman said that Aquino's dedication and work ethic speaks volumes.
"He's super coachable, he's there for his teammates and you wouldn't want anything more than that," Ausman said. "At the end of practice or a game when I'm talking, he'll be the only guy that makes constant eye contact with me."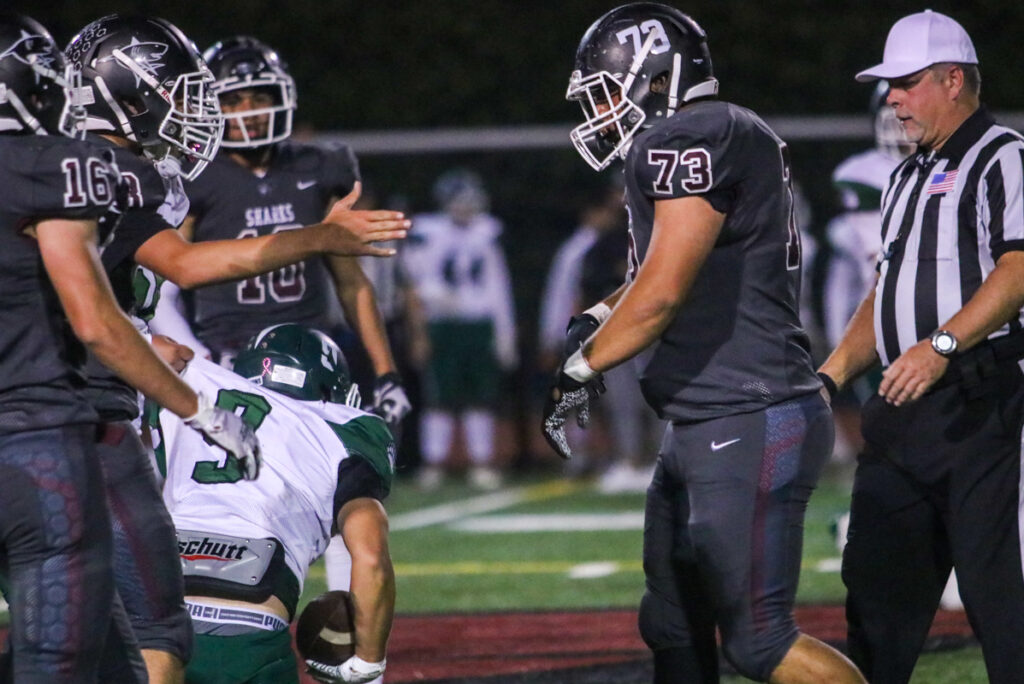 Ausman mentioned that Aquino can be so quiet that most people wouldn't know he was there.
"Once you're around him and there's a team atmosphere for him, there's no way you miss him," Ausman said.
Aquino said the mindset was to win every contest but the Sharks' football team got off to a rough start by losing the first three games.
That's when Aquino and the rest of the leaders on the team stepped up.
"We couldn't let that get to us, we just kept going," he said.
St. Francis went on to win seven straight games to capture the PCAL's Santa Lucia division title with an undefeated 4-0 record in league play.
The Sharks also won their first-ever CCS playoff game by beating Cupertino High in the Division V quarterfinals. 
Ausman said that Aquino is a great example of what happens when someone is able to control what they can such as work ethic, effort and how to treat others.
"Noel did that at the highest level for us at St. Francis," Ausman said.
Aquino was the anchor on the offensive line that was loaded with four senior studs including Josh Alvarez, Adam Martinez and Zachary Paz.
Together, they opened up gaps big enough for a dump truck to drive through, allowing running back Johrdan Garibay to have a career season with 1,603 yards rushing and 23 touchdowns.
Aquino and company also gave quarterback Kyle Dyer some time in the pocket as he completed 61 percent of his pass attempts (65-of-105) for 975 yards and tossed 15 touchdowns.
Aquino said he knew what he was capable of doing on the field but it was never about him. Instead, he focused on getting the most out of his teammates.
"Being a leader, I feel like it's very important for the younger guys," he said. "I wanted to leave an impact on the school. With Covid, I really never got to that my junior year."
Aquino said his work ethic comes from his parents who wake up every morning to go to work, providing for him and his sister to do what they love.
"My parents work hard, that's where I get it from," he said.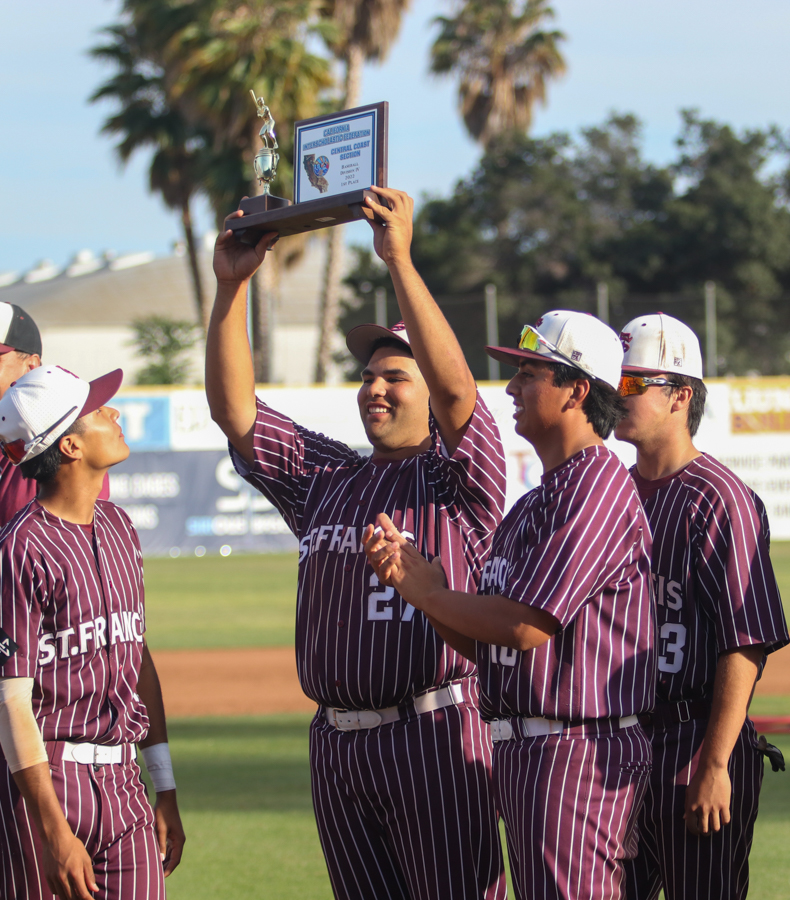 It was his dad who pushed him to continue training during the Covid-19 pandemic when at times it felt almost hopeless. Aquino said he was trying to perfect his craft to go to the next level.
"If I didn't work hard enough, I wouldn't have been there," he said.
Aquino's slugging percentage was at an astonishing .932, drawing 13 walks and striking out just 12 times in 113 plate appearances. He batted a .506 average (45-of-89) with nine home runs, 10 doubles, 50 RBIs and scored 33 runs for the Sharks.
He was also a stalwart on defense as the team's first baseman with just three fielding errors in 134 total chances—106 put-outs and 25 assists—and was involved in seven double plays.
The Sharks' baseball team won the CCS D-IV title after a late rally to beat Carmel High at Excite Ballpark in San Jose on May 27.
They also won the Pacific Coast Athletic League's Mission Division title and finished with a 23-7 overall record.
Aquino said that baseball coach Ken Nakagawa put him in a bigger role as a leader. He didn't want to play the role of the "mean guy", but Aquino would say things to motivate his teammates and he knew when to give people space when they needed it.
"It was just put your head down and work, those younger guys will follow you and I feel like that was the best way to show everyone that I'm a good player," he said. "I'm not just an average guy, I'm gonna work hard for my teammates."
Up next, Aquino will pursue his degree in business at Central Christian College of Kansas and continue his baseball career in the Midwest.
"It's really cool to play baseball and go to school," he said. "[To] get a scholarship for that has always been my dream. That's what I'm really looking forward to."