A long-standing fitness center—Toadal Fitness—has opened a new location at 25 Penny Lane in Watsonville. With other locations sprinkled around the county including downtown Santa Cruz, Live Oak, Westside Santa Cruz and Scotts Valley, the Watsonville location threw a soft opening Monday.
"While the previous fitness businesses at this location rented the property, we bought it and that means we are rebuilding the place from the ground up," said co-manager Rick LaCross. "We're talking new floors, fresh colorful paint, skylights and new lighting, new carpeting and equipment and much more. The place is bright and welcoming." He added that Toadal Fitness emphasizes welcoming families and all levels.
The business features childcare for ages 3 months to 13 years, locker rooms, resistance machines, free weights, cardiovascular stations, an open-air deck with workout equipment and a climbing wall room that includes climbing stations for youths ages 12-18 years as well as for adult climbers.
"My husband, my daughter and I actually signed up and we all started today," said Martha Sandoval as she climbed onto an exercise machine. "We're within walking distance so we're happy they have opened. The place looks really nice."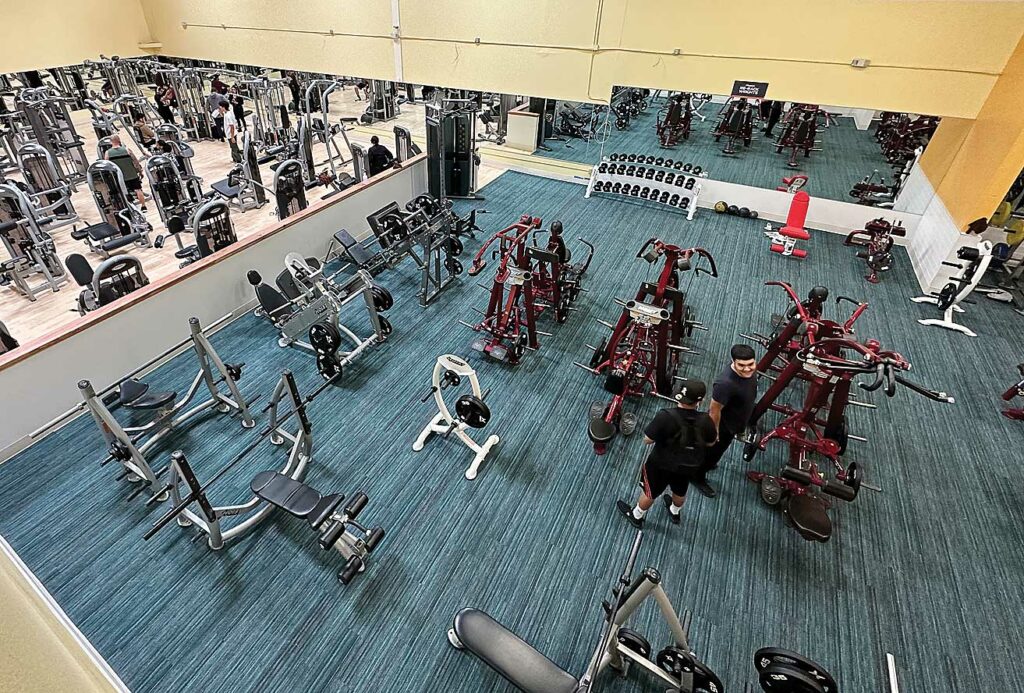 Coming soon will be a 25-meter, heated salt-water pool with six lanes as well as saunas in each locker room. Swim classes by Jim Booth and water aerobics are also coming soon.
LaCross said Toadal Fitness now offers a full schedule of classes, including Wake-up Bootcamp, Yoga, Zumba, Pilates Spin, Silver Sneakers for seniors and more.
LaCross added that there is ample parking and a bike rack.
Owners Christophe and Cecile Bellito opened their first location in downtown Santa Cruz in 1992, initially under the name "Frog Fitness." The name eventually was switched to Toadal Fitness. For information, email [email protected] or call 337.8623.