Editor's note: This is the first entry of a travel series based in the Southwest.
For the last week of February my wife Sarah and I took a road trip south to San Diego County, both for pleasure and family matters. We've taken this trip numerous times. Sarah's mother resides at a memory care facility in San Marcos. It can be trying to see Joyce—who is 97—in that environment, even though it is a comfortable place. So we like to mix up the trip with stops at some favorite spots and new places for a few surprises.
We left Feb. 22 just past noon and drove east on Highway 156 to Casa de Fruta where we enjoyed a coffee at an outdoor table. The various antique tractors, kiddy train rides, wild peacocks roaming around and curious shops make for a colorful treat. The lush green rolling hills, punctuated with gnarled oaks and clutches of eucalyptus trees give a dramatic backdrop for the drive out into the San Joaquin Valley this time of year.
Rolling through Los Banos we got a taste of earlier times, with many of the older businesses still maintaining their facades and colorful old signs. We drove past Mr. Taco, The Waffle House, The Wool Growers and the Hay Grower's associations and the Boot Barn before leaving town.
During one refreshing break we stumbled on was something called the Grasslands Tour, which was a series of dirt roads stemming off the highway that meander alongside wetlands and lakes to give visitors a view of area wildlife. We spotted coots and snowy egrets, towhees, a black phoebe and a few northern shovelers.
Out of Los Banos we caught Highway 33 over to Firebaugh and Mendota and then onto Highway 180 to Kerman. As Highway 180 fed into southbound Highway 99, we cut across the southernmost corner of Fresno, long enough to spot a sign reading, The World Raisin Capitol.
Our speed picked up as we sailed along Highway 99 past endless fruit tree orchards, many in full blossom of white and pink flowers. Massive cattle farms, avocado, almond pistachio and orange farms dominated the flat landscape in the late afternoon.
We whizzed through Visalia and Tulare. These places bring back countless memories of when I was just out of high school, around 1972, where my friend Joe and I hitch-hiked up and down California. Those trips even led to hopping freight trains out of Marysville north up the Klamath Falls where we cruised, for free, aboard empty and dirty boxcars through 105-degree valley heat up into blinding snow in the mountains all in one day. We ended up riding the freights and hitchhiking all the way to Seattle.
We met a fascinating array of hobos, some our parent's age, who were masters of being on the road and following crop harvests. Once you stand on a freeway onramp for a few hours in blazing heat, rain and in terrible boredom, you don't forget these spots, just like you don't forget the great folks that took the time to pull over and share a ride and share their stories.
We rolled into Bakersfield at sunset, a city Sarah lived in through her high school days, making her a Bakersfield High School Oiler. After checking into the Best Western along Highway 99 we walked next door to Buck Owens Crystal Palace, a music hall mecca created by Owens, a country-western music giant who is from that area. On top of our dinner, we heard live music by The Buckaroos, a group that included three of the members of the original Buckaroos. They were incredible. We made several attempts at joining the line dancing and were appreciative of the other dancer's tolerance for newcomers to the genre. Even though I wasn't drinking, I must have come across as a drunken idiot in trying to keep up with the dancers. The next group, The Appletons, were just as amazing.
It was a grand way to cap a long day of driving through rich ag lands, velvety green mountains and the valley floor on day one of an eight-day journey.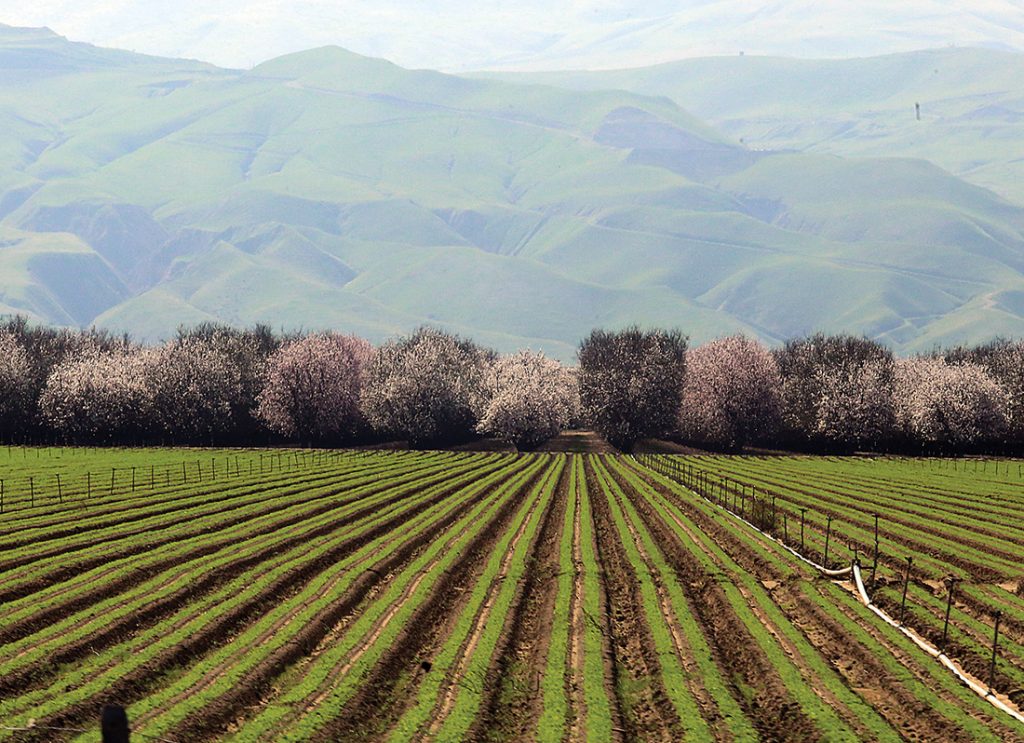 In the next part of this series, we head southeast to Desert Hot Springs where we'll plunge into its natural hot waters, desert life and a face-to-face greeting from a roadrunner.