WATSONVILLE—With two seats on the Pajaro Valley Unified School District up for election, the makeup of the board could see a shift as political newcomers Natalain Schwartz and Olivia Flores challenge incumbents Kim De Serpa and Jennifer Schacher, respectively.
Two seats—occupied by Daniel Dodge Jr. in Trustee Area 4 and Jennifer Holm for Area 7—went uncontested and will not go to election.
This article will cover Schacher and Flores, who are running for the Trustee Area 5 seat. Interviews with De Serpa and Schwartz for Trustee Area 1 will appear in the next edition.
District 5 covers six schools from Ohlone Parkway to Carnation Drive to Miles Lane.
Incumbent Jennifer Schacher
Schacher has held the seat since 2018 after beating Leslie De Rose with more than 67% of the vote.
She says she wants to continue the work she has done with the board during her first term. This includes approving a salary increase for teachers in March and making numerous districtwide facilities improvements.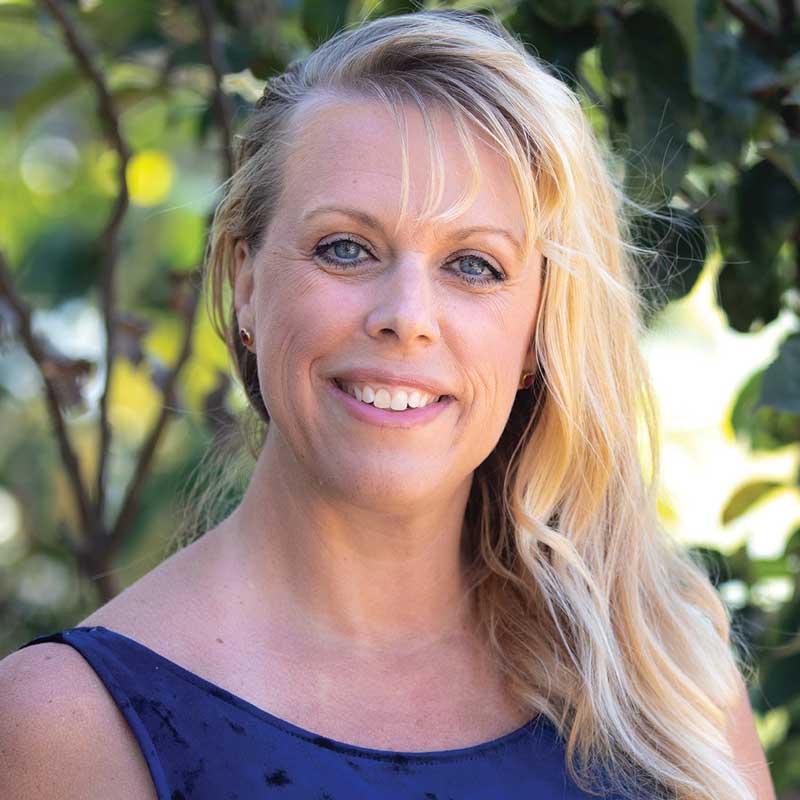 She also led efforts to restart the intergovernmental committee, through which the district collaborates with the City of Watsonville and County officials. Among other things, that resulted in a new crosswalk at Ohlone Parkway and Walker Street.
Schacher says that committee meshes with her philosophy of communication with her constituents.
"Now we can reach more community members," she said. "I think listening and being the bridge to bring those ideas forward is important."
Schacher's time on the board also includes launching the district's first-ever student wellness center, which offers several services under one roof.
"There is still a lot I can do," she said. "I came in with an agenda, and I think I've been able to complete my goals here. There are a lot of things our district still needs, and I think we've made a lot of headway over the last four years."
She says she has also been at the forefront of efforts to work with the district's wellness team and food and nutrition services to bring fresh fruits and vegetables to schools.
She says she has also been at the forefront of efforts to add vegan and vegetarian items to high schools, and is looking to expand PVHS's Farm to Table program to other schools.
If reelected, Schacher hopes to expand the district's college and career-ready programs, possibly adding air-and-space and marine biology programs, as well as growing existing and building pathways programs to include plumbing, electrical and HVAC.
She also wants to see construction begin on the long-awaited auditorium at Pajaro Valley High School.
But that project—along with the deferred maintenance issues throughout the district—require funding, which Schacher says is one of the district's biggest challenges, particularly as inflation continues to grow and a recession looms.
Any effort to address the budget, she says, must include pay increases for teachers and school employees, Schacher says, which would help retain school employees and would in turn improve conditions for students.
This might be accomplished by using the district's 3% reserve for salaries and wages, she said.
Schacher sits on the District English Learner Advisory Committee and the Migrant Head Start committee. She is also part of Project Elder Care and is on the board of the Watsonville Police Activities League.
"I think it's important that our board members represent the things and values we want to see in our community," she said.
Challenger Olivia Flores
Born and raised in Watsonville, Flores attended MacQuiddy Elementary, E.A. Hall Middle and Watsonville High schools.
She earned an associate's degree at Cabrillo College and an architecture degree from University of Nevada Las Vegas, after which she began an internship in that city.
But at the same time she was starting a family with her husband, who she met while attending WHS. And that, she said, became her priority. They returned to their hometown.
"Once we had our first son, it was very clear to me that I needed to be back with family," she said. "Family is very important to me, and we quickly saw that we needed to come home."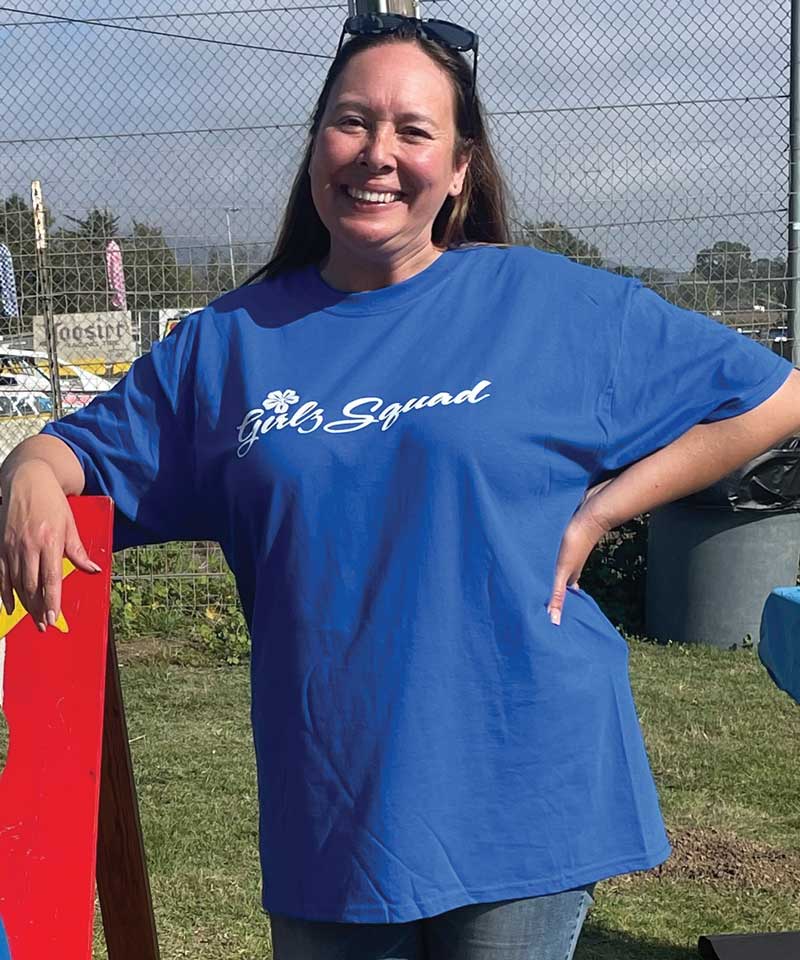 Flores worked for the CSU Monterey Bay Planning Department after her return, but as her family started to grow—she now has one child each in PVUSD elementary, middle school and high schools—Flores sought a career that would allow her to work from home.
And so she became chief financial officer for her husband's construction company, which he started in 2013. That experience, which includes "everything financial" with the company, gives her an understanding of budgets, she says.
In addition to that job, Flores says she has stayed active in her kids' lives and schools, which has included Boy Scouts and home-and-school clubs.
"I have been really closely involved with all of them,"she says."I love being involved. I love the community participation."
Flores says she was inspired to run for the seat in part after seeing parents struggling through the Covid-19 pandemic, which compounded any struggles they were already experiencing.
"I finally got to the point where it was like, 'I need to help, I need to do something,'" she said. "I can't just sit on the sidelines and do nothing. I am the type where if I see a need I am going to do something."
Flores said she disagreed with the decision by the board in 2020 to remove School Resource Officers from Watsonville, Aptos and Pajaro Valley high schools, a vote that was unanimously reversed after a student died after a stabbing attack.
"I don't feel like it was the best decision for our children," she said.
Flores said she voiced her concerns to the board during that time.
"I don't feel like my voice was heard very much," she said.
One of her missions if elected, she says, is to serve as the sounding board she felt was missing during that time. As part of that mission, she says she encourages people to speak out with their concerns.
If elected, Flores said she wants to address the ongoing teacher shortage, which has resulted in long-term substitute teachers for two of her kids, which she says hinges on offering higher salaries. She also hopes to reduce class sizes.
She says she plans to take a close look at the district's budget, which could mean considering a new bond similar to Measure L, which was approved by voters in 2012 and raised $150 million for facilities improvements and upgrades districtwide.
"I feel like our teachers deserve better," she said. "Our teachers need to earn a living wage."
The position would be her first foray into the political realm.
"I'm new to this, and I'm willing and ready to learn everything I can so that I can come up with suggestions and try to fix this," she said. "Our children deserve better."