WATSONVILLE—Watsonville City Manager Matt Huffaker announced last week that he appointed Alicia Martinez as the new director of the Watsonville Public Library. She succeeds longtime director Carol Heitzig, who retired in July 2020.
Martinez worked her way up the ranks at the library. She started at the Union Street location and has continued her service in libraries for more than 34 years.
A Watsonville High School graduate (class of 1984), Martinez was born and raised in Watsonville to immigrant parents of Mexico.
She is a first-generation Latina and the first in her family to graduate from college. Martinez earned a Master's in library and information science from San Jose State University and a Bachelor's in social and behavioral sciences from Cal State Monterey Bay.
"It is an honor to have chosen Alicia Martinez, as the first Latina Library Director at the Watsonville Public Library," Huffaker said in a press release. "She is passionate about the core values of librarianship and seeks innovative ideas to improve library services to our diverse community."
As the new director, Martinez will oversee a department of 13 full-time employees, as well as a team of part-time employees and volunteers who help create and manage programs and maintain the library's extensive collection of books, magazines, newspapers, videos and special collections.
"I am proud of our library and I am proud to take this position," Martinez said. "We want to be your hub for free information."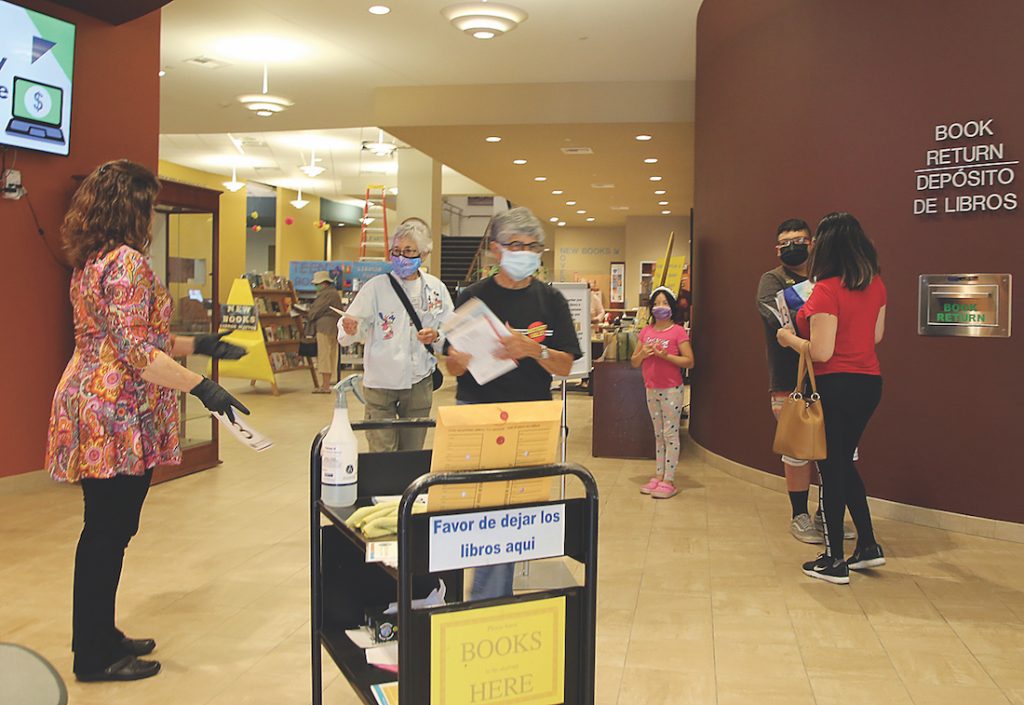 Martinez said the Watsonville library was the first in the tri-county area (San Benito-Monterey-Santa Cruz) to offer curbside service during the pandemic. They have also offered other services such as book deliveries while Covid-19 restrictions shuttered their physical locations.
"All of this came about thanks to our creative and dedicated team," she said.
Dave Caneer, a civil engineer for the city, stepped in to the library last week and was glad to see both floors of the downtown branch open. Among other things, he was checking out a murder mystery, "The Law of Innoncence," by Michael Connelly.
"I love the library and I missed browsing the shelves," he said. "They helped me check things out online and made it very easy. I love looking at their travel books. Did you know you can get any book from around the world here at this library? They're connected to an international library and it's all at your fingertips."
Martinez said that the second floor of the library reopened on May 3 and that the study rooms and meeting rooms remain closed for the time being. The Freedom Branch is slated for opening June 5.
"We are working on slowly reintroducing our evening hours," she said. "We're still in a phased reopening plan and we continue to develop our wealth of online streaming services—all with the power of your free library card."