The Watsonville Buddhist Temple (WBT) is one of the Pajaro Valley's oldest institutions, having served as a center for both religious worship and community service since 1906.
Founded by immigrants who arrived in the Pajaro Valley toward the end of the 19th century, the temple continues to be a focal point for Buddhism and Japanese culture for the region, and is known for inviting everyone—no matter their background or personal beliefs—to learn and join in with their traditions.
This long-standing role in the community has been shaken by the pandemic, as it has with most places of worship across the globe.
But WBT is doing what it can to stay connected, offering virtual services every Sunday through YouTube and holding monthly social gatherings on Zoom. The temple has also been reaching out by phone to individuals, and offering regular meal deliveries to elderly members.
"Like everyone, we are struggling with the outreach aspects of the temple," said Reverend Jay Shinseki. "It's been really difficult for our elderly congregation… Many rely on their children to help them get online. But we're getting a pretty good crowd tuning in every week."
The temple has lost some members of its congregation to Covid-19, Shinseki said.
"It's very sad—and it's especially hard because we can't do our usual religious funeral services," he said. "People can't pay their respects in the way they're used to."
Shinseki took leadership of the temple in 2017 after longtime minister Rev. Shousei Hanayama died the previous year. For the past few years, Shinseki has kept annual traditions alive, such as the Obon Festival and Hanamatsuri, as well as added new opportunities both independently and with other local Buddhist temples in the region.
With events canceled during the pandemic, much of these social moments are gone, and without community events, most fundraising too has halted. But WBT is finding ways to stay afloat.
In May, they will hold a theater event as a way to bring together the community and raise funds for the temple. Shinseki reached out to Soji Kashiwagi, son of Hiroshi Kashiwagi, a well-known Japanese-American poet, actor and playwright.
WBT will present Kashiwagi's two-act play "The Betrayed" via Zoom. The story centers around two people who lived at the infamous Japanese-American concentration camp near Tule Lake, Calif. After falling in love and entering into a relationship, the couple becomes at odds with each other when s controversial loyalty oath is circulated throughout the camp.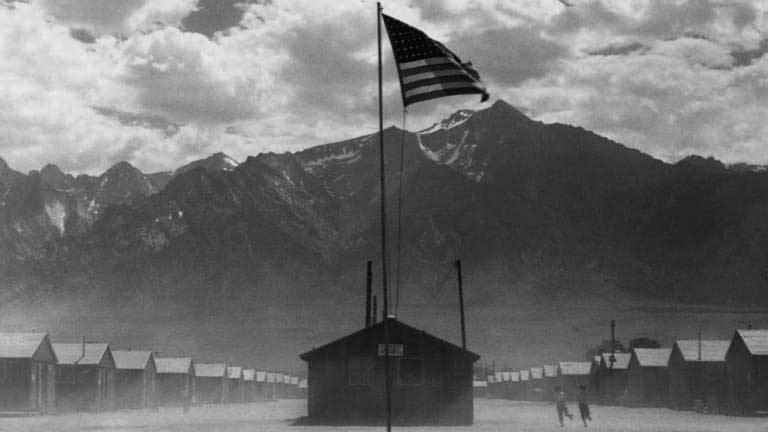 The 1943 loyalty oath was created by the U.S. government, who claimed it was to test Japanese-Americans' loyalty to the country. But it quickly divided the population, with questions regarding joining the military and renouncing allegiance to Japan.
"They were loaded questions, and meant different things to different generations," Shinseki explained. "The two [characters] take opposing views, and have a falling out."
The second act of the play has the couple meeting again years later, finding reconciliation and coming to better understand each other's circumstances when they were at the camp.
"In many ways, it's very timely," Shinseki said. "It's a story of healing, forgiveness."
Hiroshi Kashiwagi himself was at Tule Lake and experienced the effects of the Loyalty oath firsthand. So was Dr. Satsuki Ina, an activist who will present a virtual discussion following the film along with Soji Kashiwagi and cast members Helen Ota and Michael Palma.
Advance tickets for "The Betrayed" are now on sale. Donations of $25 per person or $50 per household will be accepted. Preorder online here. Ticket holders will receive an email with a link to the play 48 hours prior to showing.
Looking ahead, Shinseki said WBT is hoping to be able to hold some of its usual events and fundraisers later in the year, but is waiting to see what happens and what the City of Watsonville decides to allow.
This includes setting up their annual Fourth of July fireworks fundraising booth. 
"Not having those fellowship moments and connection has been challenging," Shinseki said. "But we're doing what we can. We're so grateful to our members and the community for being so supportive."