Marcia Hashimoto was 16 years old in 1963 when her Buddhist youth group asked 28-year-old Mas Hashimoto to present a slide show of his recent cross-country road trip.
Mas was president of the Young Buddhist Association, and was respected throughout that community. His presentation had an immediate impact on her.
Marcia, whose maiden name was Hoshiyama, said his intelligence – and more importantly his smile – immediately captured her heart.
"I told my girlfriends, 'Mas Hashimoto is the guy I'm going to marry,'" she said.
Marcia doesn't think Mas noticed her at that time, but he insists that he did. The first thing he noticed about his future wife, he says, was her eyebrows.
But either way, the two went their separate ways until two years later, when Marcia asked Mas to speak at a Buddhist conference in San Francisco she was helping organize.
A trip to Japan at the same time precluded his participation, but he agreed to have lunch at the conference, provided his travels allowed it. They did, and the two found themselves seated next to each other.
"That was the beginning," she said.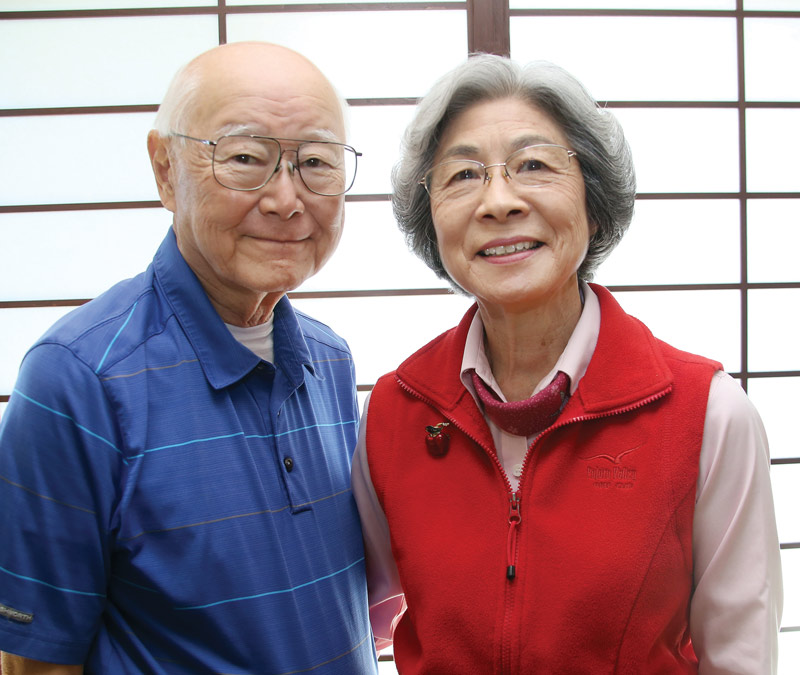 What followed was a five-year courtship, which allowed Marcia to attend college and receive her teaching credential.
Receiving a college education was a non-negotiable edict from Marcia's mother who, having been in an arranged marriage, also had another decree.
"She said, 'I didn't have a choice,'" Marcia said. "My mom always said, 'even though you know that Mas is the one, I want you to date other people. You can have a date with Mas every third week.'"
Their dates often consisted of golf outings, and included Marcia's father and two brothers. They also attended opera performances in San Francisco.
Marcia honored her mother's request, but never took the get-togethers seriously.
"I dated other guys, but I always thought, 'we're going to be friends because I'm marrying Mas Hashimoto,'" she said.
They were married on July 11, 1970, and celebrate their 50th anniversary this year, with a possible trip to Japan.
Both went on to work as teachers – she in kindergarten at MacQuiddy and Bradley, and he as a history teacher at Watsonville High School.
"We had the same students," Mas said. "She had them in kindergarten and I'd get them as juniors in high school. So they'd get the Hashimoto treatment."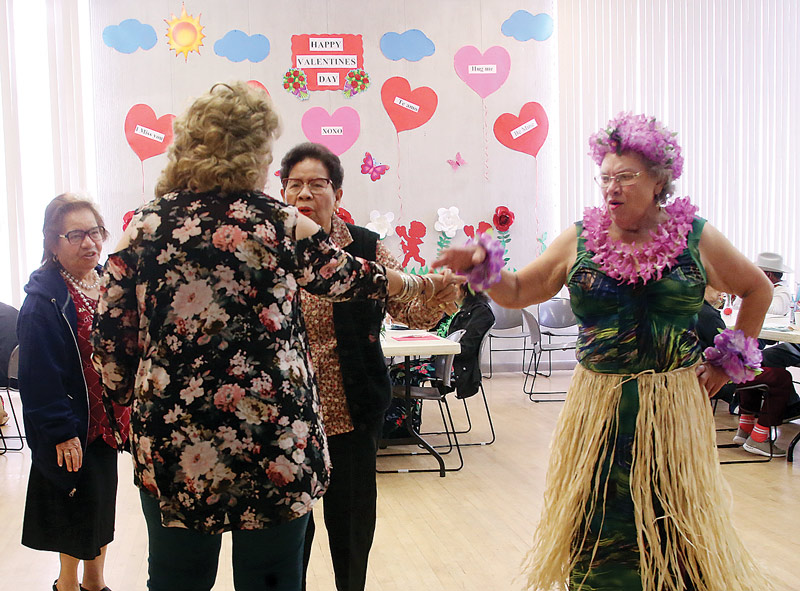 They attribute part of their happiness today to living in a city full of lifelong friends, and a community they support as much as it supports them.
Both say they owe the longevity of their marriage to having a shared ideology.
"All the years we've been together, we've always traveled the same path in life – philosophy, religion, politically, socially," Marcia said. "We've always traveled the same path. And it's not that one is following the other, we're just parallel."
Mas said they never argue about money, a sentiment Marcia echoed.
"We don't argue, we don't have disagreements," she said. "We have opinions about things, but we listen to each other. And if we realize the other person was right, we tell them. You don't always have to be right."
And of course, their relationship still has a romantic side.
"He always tells me he loves me every day," Marcia said. "Every day of our married life he's always said, 'I love you,' so I always say, 'I love you too.' And he always gives me a hug, every day."