Artist Judy Gittelsohn fondly remembers her first experience at an artist's retreat. Working for the company Golden Paints, she was able to go to a place where she could work without distractions or responsibilities.
"It really nourished my development," Gittelsohn said. "I did my best work when I was there. It really helps you unplug from your routine, be completely focused on your work."
Since then Gittelsohn had thought about opening her own retreat and finally, after purchasing a new property near Royal Oaks in 2016, she saw a chance to make it a reality.
Gittelsohn, who studied architecture, and husband Greg Gatwood, a landscape developer, first got to work fixing up the main house and renting it out. Then they looked to the back of the property, where a small structure stood, with a garden area and views of the Pajaro Valley hills and the Elkhorn Slough watershed.
"We thought, 'This is it—we can make this into a rustic little place to stay,'" Gittelsohn said.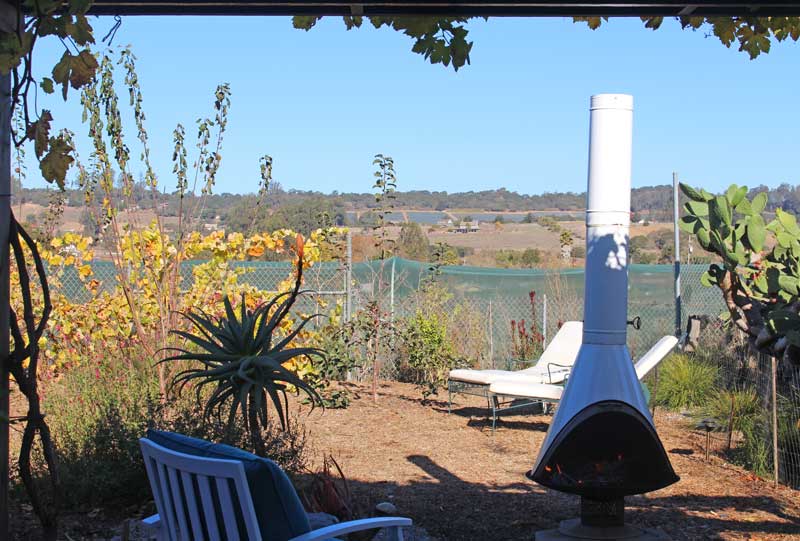 Dubbed the Git Gat Gîte, a play on Gittelsohn and Gatwood's names ("gîte" is a French term describing a small rural house), the retreat is currently in the final stages of construction. Gittelsohn says the main goal is for it to be a place for artists, chefs, scientists or anyone wanting to get away and develop themselves.
Adds Gittelsohn: "We also really want to have a place where people can come to appreciate the Pajaro Valley, and go, 'Wow! Look at what is here!'"
But she said that it was never their idea to make the Git Gat Gît into a basic hotel or Airbnb. Instead, she wants it to be more personal.
"If someone wants to stay here… they can give me their pitch, or get referred," she said. "I want this to be a place where people come and learn more about the area, and find themselves. Not just a vacation."
She also wants it to be available to local individuals or groups for day use—everything from community projects to small wedding ceremonies. Recently, a group from the Springfield Grange was able to come use the retreat's kitchen to bake pies for a fundraiser.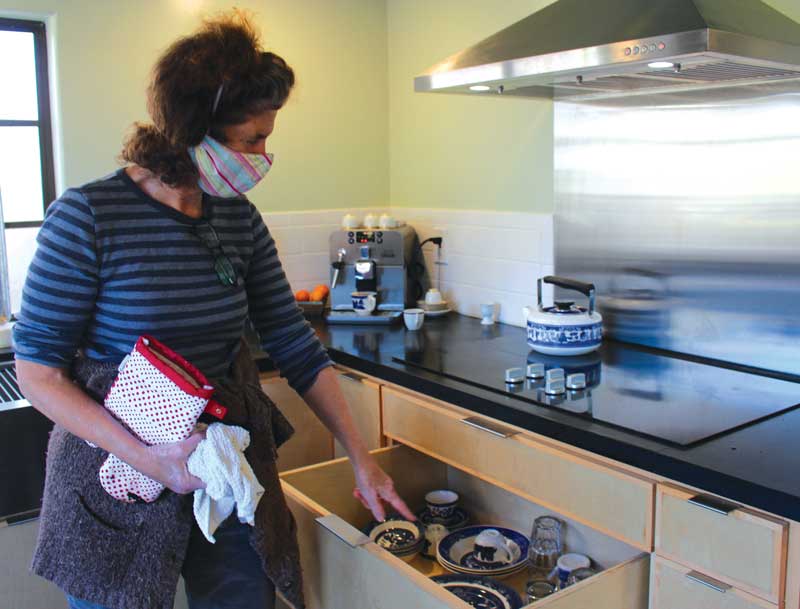 The project of remodeling the small building and surrounding yard began in 2019. This included woodworking, new heating and plumbing and major landscaping work. Because of the limited space, they had to get creative; a Murphy bed here, a fold-out table there.
"One of our biggest challenges was how to make a kitchen work in such a small space," Gittelsohn said. "It's taken a lot of creativity."
As part of their soft opening, Gittelsohn and Gatwood have been inviting friends and family to stay in the house as beta testers. They hope to gradually garner interest and start inviting people out soon.
"We're still figuring out everything, plus it's the pandemic," Gittelsohn said. "But honestly, it's totally accessible and secluded here… you don't have to interact with anyone. It's kind of the ideal place to be."
To learn more visit judyg.com/artists-retreat.