Asked to describe this year's crop of graduates, Watsonville High School Principal Clara Fernandez lauded the 439 Wildcatz of the class of 2021 for their resiliency and determination to make it through more than a year of distance-learning instruction.
Roughly 99% of all seniors, Fernandez says, received their diploma—or will receive it in a summer graduation ceremony—and at least 160 will head to college. Destinations include Yale, UC Berkeley, University of San Francisco and UC Los Angeles.
"You think about what they went through, and how they persevered," she said. "They experienced a type of learning that none of us have even imagined."
And for their efforts they got to walk across the stage on their freshly refurbished turf field on June 4 to accept their diplomas and begin a new chapter of their lives. The ceremony was a commemoration of their hard work and a return, of sorts, to a small sense of normalcy for the hundreds in attendance over two celebrations.
Watsonville High alumnus Andy Vargas, the singer for Santana and leader of Andy Vargas and Souleros, serenaded the crowds with a rendition of the national anthem in the morning session.
"It is my honor to be able to sing here today at my former school," said Vargas, who graduated in 1995. "That this song reflects on liberty and freedom in our country and we can share this vision together today is so important. If it has taught us anything, it is that we can reach our dreams and make them happen."
The graduation introductions also included a greeting from standout student Mathew Johann, who welcomed the guests with an extended hello in French, which he learned during his time at the school.
Beloved by his peers, teachers and administrators, Johann said he learned French because he wants to one day travel to France and experience their culture.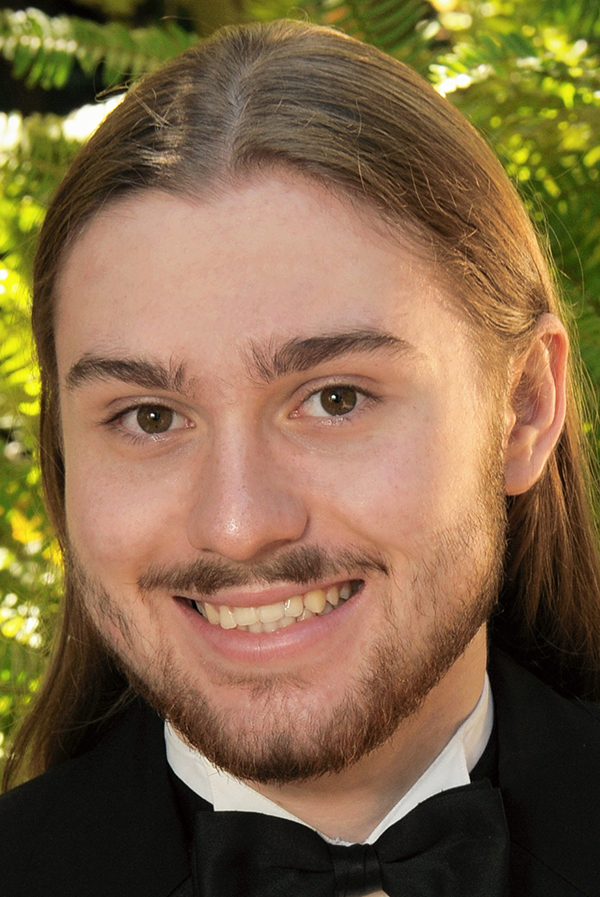 Johann graduated from Watsonville High with a 4.26 GPA, and plans to attend Cabrillo College to possibly study computer science and mathematics. He says he has a passion for computers, and explains that he excelled in trigonometry, calculus and statistics only because he "managed it well."
"They were fun classes," he said. "Mathematics is all around us."
Johann was also a fixture on campus for his time as a news anchor with the school's Katz News program, a news show produced by students in the video academy.
Johann says he had fun reading the scripts and working with his classmates to piece together the live show, which is available on YouTube. His favorite part of those projects was seeing his practice pay off, and working through some of the awkwardly funny technical difficulties.
"As soon as I practiced, I got better at it," he said.
But he says that he does not envision picking up a career in the media. He's thinking about designing video games or computer programs. To that end, he took classes at Digital NEST, a local nonprofit, in which he learned how to code, and work with audio tracks and animation. He says learning those new computer "languages," such as HTML, CSS and JavaScript, was similar to picking up French.
He is also weighing a possible career as a math teacher.
"I've got lots of paths," he said.
When asked what he'll remember most about his time at Watsonville High, Johann said the relationship he had with teachers, and the shock that he and his classmates had as the pandemic halted their junior year.
And, he added, that he "crushed" his classes with straight A's.
"Of course," he said.