The Watsonville High School Foundation on May 12 honored this year's inductees into the school's Hall of Fame.
The awards ceremony was launched in 1986 as a way to showcase the achievements of Wildcatz alumni.
This year's honorees are Charles Johnston, who graduated in 1961, and Gene Johnson, a longtime coach.
Earning a special recognition this year was Mas Hashimoto, who died on June 20, 2022.
•••
Charles Johnston
Johnston worked for the Lakewood Police Department in Colorado for three decades, serving as Chief from 1979-2001.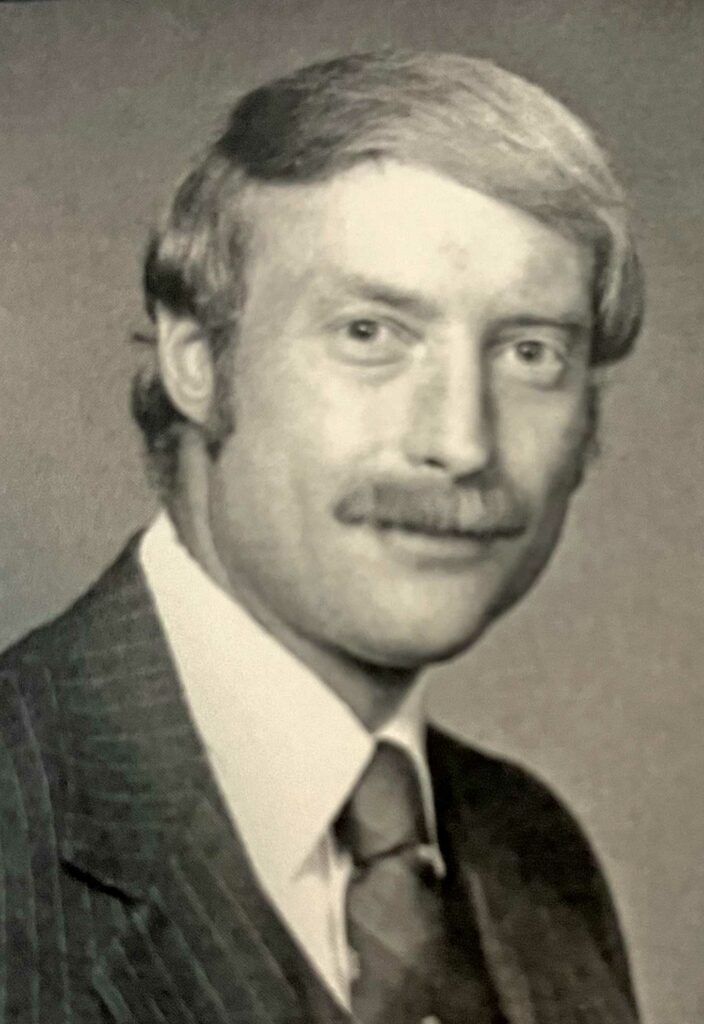 He received a personal commendation from then-President George H. W. Bush for the accomplishments of his department, which was named the number one police department in the U.S. by Good Housekeeping Magazine in 1996.
Johnston appeared on Dateline NBC and the ABC Nightly News, and worked with actor Raymond Burr on the television show "Perry Mason." Additionally, he was appointed by the Colorado Governor to serve on the state's standards and training board and the justice act advisory board.
He served on the Jefferson County Council of the American Red Cross and donated his time to the Special Olympics.
He was also a police consultant for departments throughout the U.S. and in Canada.
He served as Lakewood City Manager for that city from 1984-85.
Johnston earned numerous decorations in the U.S. Army while serving in the Vietnam War for, among other things, flying 50 combat missions.
He died in 2021 after retiring to Montana.
•••
Gene Johnson—Friend of the Wildcatz
When he was 18, Johnson joined the U.S. Navy to serve during WWII. He served in a PT squadron in the Atlantic and South Pacific.
Using money from the GI Bill, he attended San Jose State University, where he earned a degree in physical education and a teaching credential.
He later earned a master's degree from Stanford University.
He played semi-pro football, and then began his teaching career at Williams High School, where he coached football, basketball and baseball.
He later coached at Washington High School, and first came to Watsonville with his team with his baseball team for a double-header.
WHS later contacted him with a job offer and, believing that the city would be a good place to settle down and raise a family, he accepted.
His first team was the junior varsity football squad, which finished the season with a perfect 10-0 record.
Johnson later replaced Emmett Geiser as head coach.
He coached football for the next 13 years, and won the Central California Athletic League championship in 1961.
Johnson later became head football coach at Cabrillo College, a position he held for 35 years while remaining as Watsonville High's PE department chair.
Gene and his wife Doris were married for 74 years. They had two children–both WHS graduates–and five grandchildren and seven great-grandchildren.
He died in 2021, two days shy of his 95th birthday.
•••
Mas Hashimoto—Special Recognition
Born in Watsonville to Japanese immigrants on Sept. 15, 1935, Hashimoto and his family were among the roughly 120,000 Japanese Americans that were ripped from their homes and incarcerated by the U.S. government in 1942, months after Japan's attack on Pearl Harbor during World War II.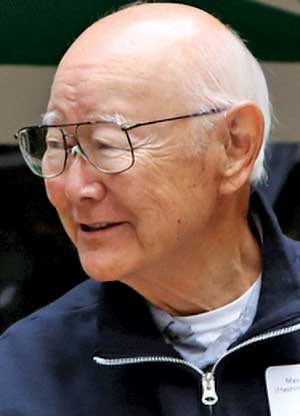 He returned home and graduated from Watsonville High School, Monterey Peninsula College and San Jose State University before becoming a history teacher at his alma mater.
His experience in the internment camp served as the driving force behind his 36 years of teaching, decades of community service and fight for civil rights that went beyond Japanese American issues.
In 1992, Hashimoto organized a graduation ceremony for the Nisei—a person born in the U.S. or Canada whose parents were immigrants from Japan—students of the Class of 1942 who were denied their graduation because of internment. Watsonville High was the first school in the nation to remember and honor the Nisei graduates, and UC Berkeley followed later that year.
A decade later, on the 60th anniversary of the forced removal of Japanese Americans, he organized the only reenactment of the infamous day. Called "Liberty Lost … Lessons in Loyalty," the massive undertaking shut down a large swath of Beach Street and gained international news coverage. Hundreds of volunteers, city officials, students, civic organizations and businesses came together to pull off the event under Hashimoto's direction.
Hashimoto was a co-founding officer of the Pajaro Valley Federation of Teachers and a champion for girls' sports and inclusive athletics through his after-school bowling club, which offered physically and mentally disabled students an avenue into competitive sports.
He was also the editor of the Watsonville-Santa Cruz JACL monthly newsletter for more than 25 years and was a regular volunteer for the Watsonville Buddhist Temple, serving as the editor for the organization's 60th- and 100th-anniversary books.
Hashimoto was already a WHS hall-of-famer, having been inducted in 1992. The award on May 12 was a way to remember him, says Watsonville High School Foundation chair Brad Hubbard.
"We wanted to acknowledge his contributions," Hubbard says.