WATSONVILLE—The Watsonville High School community is reeling from the recent loss of a much-loved mural that graced a wall in the school's cafeteria for more than three decades.
Construction workers refurbishing the cafeteria earlier this year painted over the wall after updating wiring and heating and cooling systems, Pajaro Valley Unified School District officials said.
The mural was removed at the direction of site administration and the district facilities department, who did not consult district officials or the community. The decision has set off a firestorm of anger and frustration.
Mireya Gomez was a young student attending Watsonville High School when she found a source of inspiration in the mural—titled "Sueños," or Dreams—that bolstered her spirits and helped shape her life.
Gomez says that when she went to school dances—then a new experience for the recent immigrant—she would dance in front of a jaguar depicted in the mural. In Mayan culture, the jaguar is a powerful symbol of leadership.
Created by students who worked under the tutelage of noted local muralist Guillermo "Yermo" Aranda, the work was at once an homage to immigrants' struggle and a story of finding pride in one's culture.
Gomez, who now serves as deputy director of the Arts Council of Santa Cruz County, says that Aranda became her art teacher.
"Art is about identity, and it's about dignity," Gomez said. "And dignity along with that struggle is not lost. It's powerful what our minds can bring to life."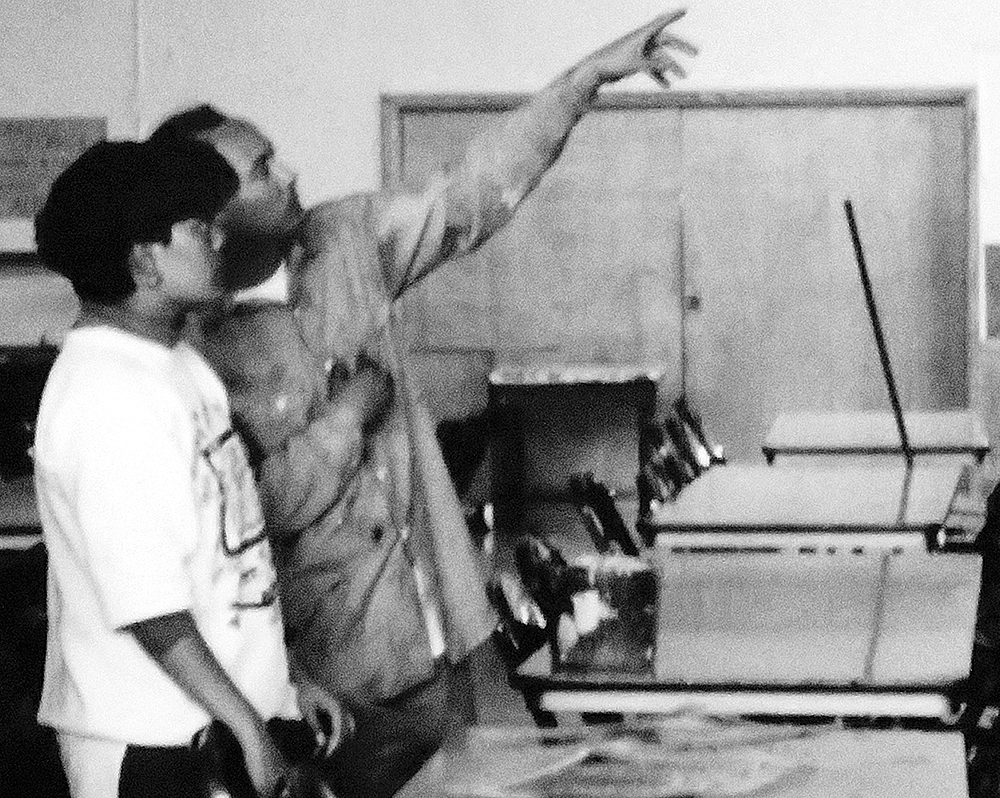 Martha Vega, who graduated from WHS in 1993, worked alongside Aranda on the mural. She calls the loss "heartbreaking," and says it is made worse by the struggle that went into its creation.
The original sketch was deemed "too Hispanic" by the WHS site council and district employees, who among other things incorrectly fretted that it contained gang imagery. Detractors also said that it should include other cultures, which the artists accommodated.
The students were forced to make several changes before it was approved by administrators and the school board. The 10-by-40 foot mural was unveiled Saturday, Oct. 5, 1991.
"It (losing the mural) doesn't erase the struggles we went through," Vega said. "I don't want to say that it leaves scars, but it shapes you into who you are and what you become as an individual.
"The mural triggers memories of not feeling shame of who we were and who we are as individuals," Vega said.
Aranda said that he learned of the loss from a former student, who was seeking his advice to create her own mural.
"At first I couldn't believe it," he said. "Then I just felt a sadness. It is a very significant mural project, because of the struggle the students had to go through."
Aranda says he remembers his frustration with district administration as they quibbled over the images in the mural.
"It was supposed to be a project where we came together and expressed ourselves with something positive and creative," he said. "And here we're disrupting all those feelings and emotions with frustration and anger. It was completely opposite of what we intended the project to be."

Aranda says he thinks that some of the paint can be removed, and the mural partially restored.
He also says that district administration, including Superintendent Michelle Rodriguez and WHS Principal Clara Fernandez, have reached out to him with offers to create a new mural.
Rodriguez said during a school board meeting on Oct. 14 that she was not consulted before the mural was removed. She also said that she has enacted a series of protocols that must occur before the removal of any art from district property.
"People are correct," she said. "The site administration should have reached out to Yermo and we should have done better by him and the mural."
In addition, Rodriguez said she hopes to commission a documentary about Aranda and his work.
Trustee Jennifer Schacher agreed and called for the creation of a board policy that would codify the removal of art, requiring such decisions to come before the board.
"We're losing too many precious pieces of art these days, and I don't think we can afford to lose any more," she said. "This mural that was lost meant a lot to a lot of people."
Trustee Daniel Dodge Jr. called the incident a "big loss for our community"
"A lot of people were hurt and angry, and I want to apologize for not being more active and not doing my part to save the mural," Dodge said.
The removal has sparked numerous conversations on social media sites, with hundreds of people voicing their concerns.
Edgar Ibarra said that he is glad that another mural will be created, but said he was frustrated with the process.
"We as youth are tired of having decisions that impact us, made on our behalf without our input," he said.
Future plans for the school, he said, should include the voices of the young people who attend the school.
Jimmy Rodriguez, who graduated in 1992, was one of the students who helped with the mural. He says that Aranda should have been consulted before it was painted over and that he hopes it will be replaced.
"It's a little sad that some of us won't be there to be a part of that," he said. "Some have moved and one has died."
Pajaro Valley High School counselor and WHS alumnus Ramiro Medrano said that the mural was an important part of Watsonville's culture and identity.
"It is so disheartening to learn how mindlessly quick this mural was destroyed," he said.
Editor's note: Pajaronian reporter/photographer Tarmo Hannula contributed to this story.